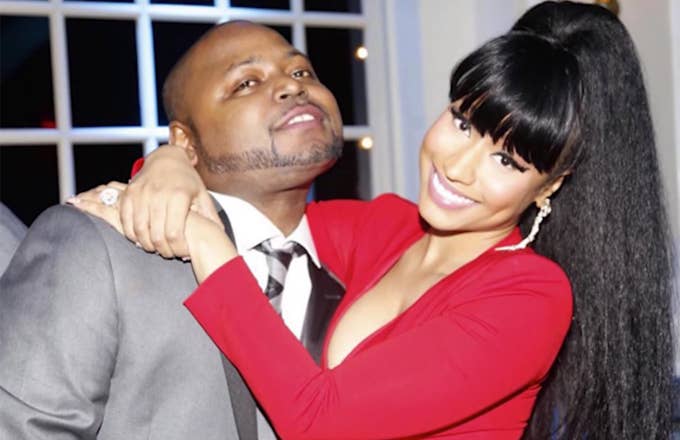 After reportedly turning down two plea deals, Nicki Minaj's brother Jelani Maraj is scheduled to stand trial after being indicted for rape charges stemming from a 2015 allegation.
Maraj was arraigned on charges of first-degree rape and first-degree course of sexual conduct against a child in December of 2015 after being accused of engaging in an unlawful act with a victim reported to be 12 years old.
On April 4, Maraj was indicted by a Grand Jury in Nassau County, Long Island, and the charges mean he could potentially face 15 years to life in prison. Maraj has pleaded not guilty to the charges and since been released on $100,000 bond.
"He is choosing to go to trial because he is not guilty of these allegations and has faith in our system of justice," Maraj's attorney David Schwatz told Bossip, in an exclusive statement.
Nicki Minaj has not publicly spoken about the matter. However, she did reference her elder sibling on the track "All Things Go" from her 2014 album, The Pinkprint, when she rhymed, "And I know Jelani will always love me and I'll always love him/And I'm just his little sister not Nicki Minaj when I'm around him."
Pre-trial hearings are scheduled later in February.