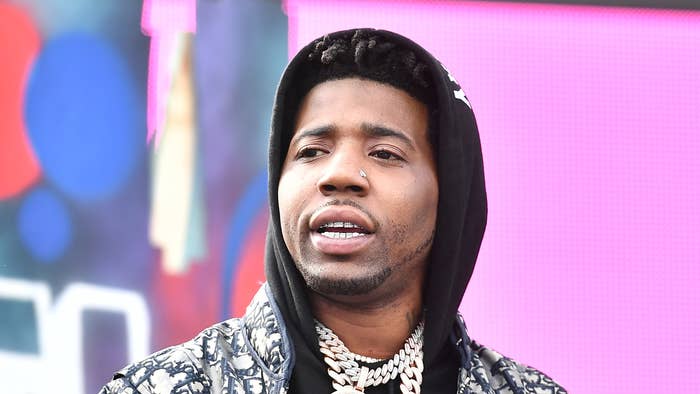 YFN Lucci has announced he's going to trial after rejecting a plea deal that prosecutors gave him regarding his RICO case.
According to documents obtained by TMZ, Fulton County District Attorney Fani Willis offered Lucci a 20-year sentence with 17 years served in prison in exchange for him pleading guilty to multiple charges, including felony murder, racketeering, aggravated assault, and violation of the street gang terrorism, and prevention act.
Lucci's attorneys, Drew Findling and Gabe Banks, told TMZ the plea offer was "absurd." They also hinted that the D.A. is intentionally dragging out the process because the rapper has been sitting in custody waiting to go on trial for two and a half years.
They also accused Willis of focusing on "newer, high-profile cases that have completely monopolized the Court's resources" and her "utter inability to prosecute complex cases."
"Despite the obstacles consistently placed in the way of Mr. Bennett's constitutional right to a speedy and fair trial, we continue to be ready and prepared to defend these false allegations," the attorneys added, according to TMZ.
In January 2021, Lucci turned himself in after Atlanta police said he was wanted for multiple charges for his role in the shooting death of a 28-year-old man. Then in May 2021, the "Man Down" rapper was listed among a dozen suspects indicted in a 75-page, 105-count racketeering indictment focused on factions within the Bloods street gang.
The indictment states that YFN Lucci is an associate of the Bloods and is accused of tampering with evidence of a homicide by concealing a crime scene and vehicle by hiding it, assaulting someone by strangulation, and encouraging the striking and kicking of that person for playing rival gang music.