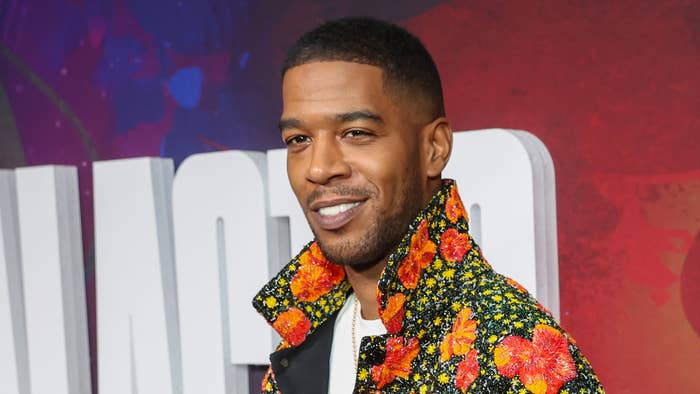 Kid Cudi has launched his very first clothing brand, Members of the Rage (MOTR), a move that had been seven years in the making.
The clothing line launched on Thursday at the department store Selfridges in London, with various pieces from t-shirts and more available for purchase. During the launch, Cudi spoke with High Snobiety and explained the origins of the brand that's inspired by the late Virgil Abloh and his OFF-WHITE brand.
According to Cudi, his plans for the line were shelved after he received a few terrible samples, but he eventually found his way back to it.
"I had some samples made, and they came back terrible, so I became discouraged and stuck to doing music with some movies on the side. It wasn't until 2021 that I started getting back into it," said Cudi.
He was stuck in quarantine for two weeks in Australia and needed something to occupy his time, so he turned to the dormant project that would eventually see the light of day in 2023. At that time, Cudder spoke with Virgil and BAPE founder Nigo for advice on the brand.
"I think without being forced to have free time, I wouldn't have ever sat down and developed it," he said. "I spoke to Virgil who was really supportivem and then reached out to Nigo for guidance on the logo. We went back and forth for a month or so and then we had it."
Because he had so many ideas stored from 2016, the 39-year-old said he was able to put the brand together in three days and, with his team, found the whole process "surprisingly easy." The first collection took Cudi and his crew 12 months to roll out.
The Man on the Moon rapper also stated that he wants the clothing brand to "be a problem for fashion, but a good one."
"People see MOTR and see a Kid Cudi brand, but this isn't a game," he added. "I have goals. We're coming for the top. I look at what Virgil did [with Off-White™] and that's the template. If I can do even half of what Off-White™ did for the culture, then I'd be than happy."