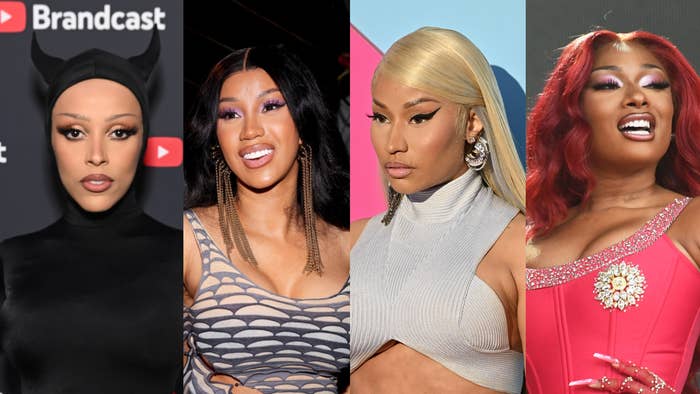 Doja Cat has cleared the air and explained she isn't dissing her fellow female rappers in her some of her lyrics.
On Friday, Doja took to her Instagram Stories with a message for all the people who think she's dissing other women in the rap game in some of her most recent work. She also made sure to mention that she would never diss the likes of Cardi B, Nick Minaj, and Megan Thee Stallion on a song. According to the 27-year-old, she's actually dissing all the critics while asking why she would take shots at people she's inspired by.
"People don't wanna accept I'm dissing them so they try to pin it on cardi nicki and meg and every other female rapper," Doja Cat wrote on her IG Story, according to XXL. "I don't diss rappers I diss critics. Stay bored. Stay reaching."
She continued, "I don't diss people i'm inspired by i don't diss people i look up to. i don't diss people who don't harass and attack me every day. Y'ALL DO. SHE doesn't. THEY don't. Y'all are the problem."