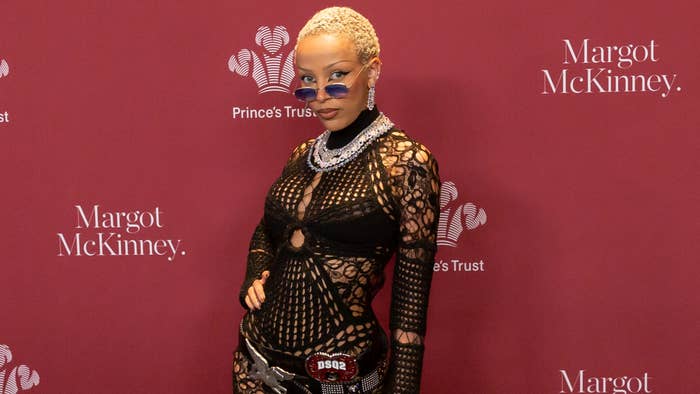 Doja Cat has unveiled new cover art for her upcoming Scarlet album following extensive discussion over its stark similarities to that of Chaver's Of Gloom.
Both albums are set to be released on Sept. 22, adding to the parallels, while the covers—which did indeed appear to be different creations, albeit very similar in nature—were each credited to artist Dusty Ray. To be clear, no one involved had publicly accused anyone of stealing their idea, a facet supported by the fact that the two slightly different (but largely similar) pieces of art originated from the same artist.
While the original Scarlet cover featured one spider, as did Chaver's (which has not been changed), the new Doja cover features a pair of arachnids and a different color scheme.
After Doja's unveiling of the updated art, Dusty Ray also shared the new cover.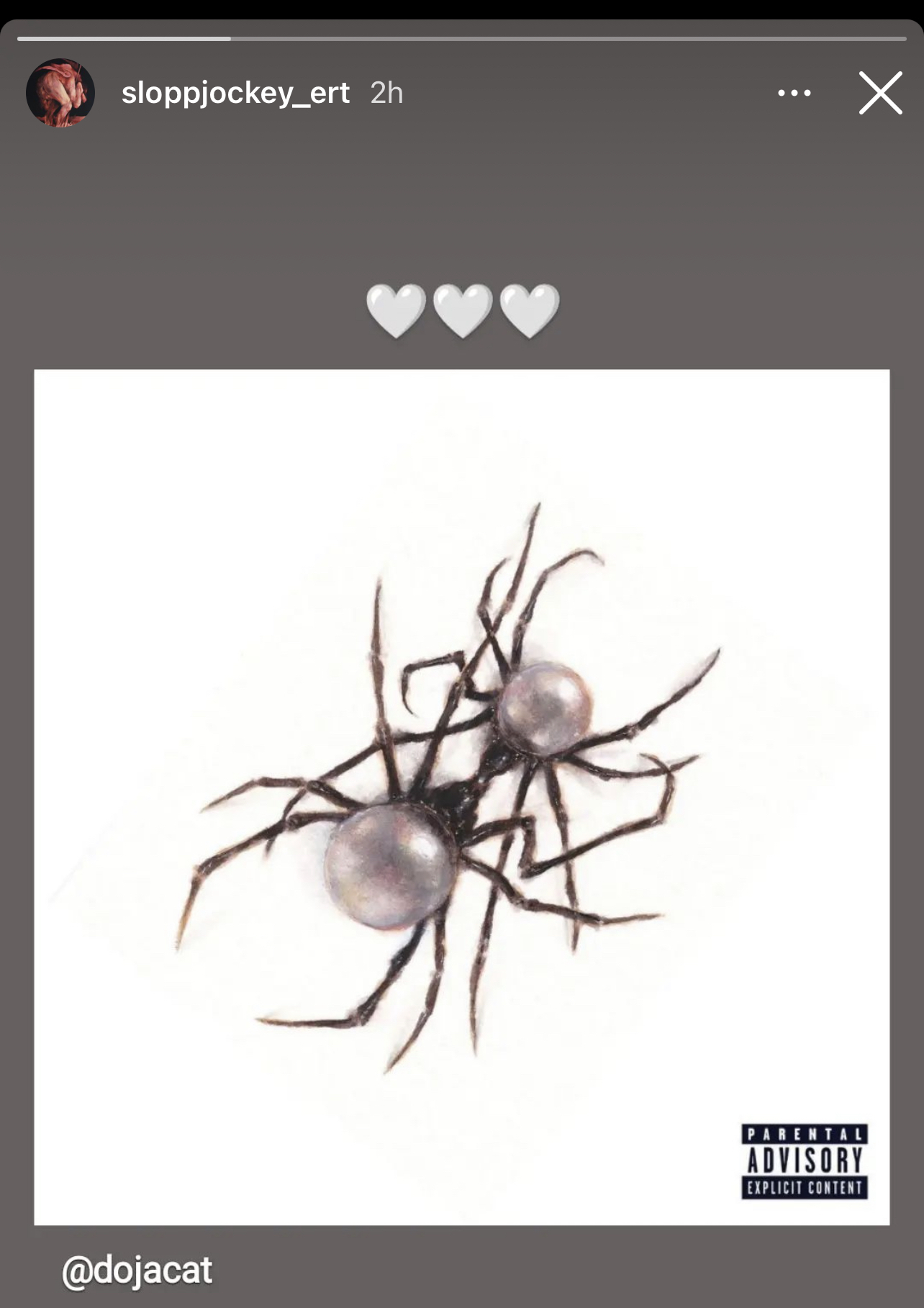 Scarlet will follow 2021's Planet Her, a loose concept album that went on to bag an Album of the Year nomination at the following year's Grammy Awards. In the run-up to the new album, which marks her third studio full-length, much has been made of a subset of would-be fans' who have taken to relentlessly criticizing Doja's every move.
In response, Doja has remained defiant in her approach, especially when it comes to shit-for-brains religious fanatics and the conspiracy-obsessed. Earlier this year, for example, she vowed to continue "playing with people's ignorance and stupidity for my own happiness and personal gain."
On Thursday, Doja Cat was announced to have joined the performers lineup for next month's MTV Video Music Awards, where she's up for five potential awards including Video of the Year for "Attention."