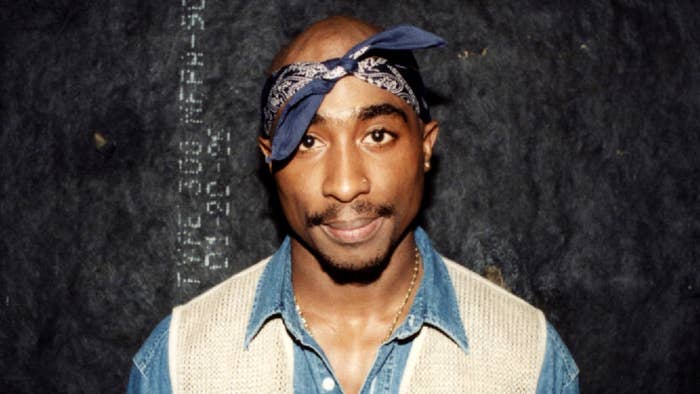 2Pac's siblings, Sekyiwa and Mopreme Shakur, have cast doubt on the latest police investigation regarding his murder and Keefe D.
In a conversation with TMZ that was posted on Tuesday, Sekyiwa and Mopreme have expressed their concerns over the investigation into their brother's murder, including the raid that police performed back in July at the home of Keefe D's wife.
According to the warrant for the raid, investigators searched for "items that tend to show evidence of motive and/or the identity of the perpetrator such as photographs or undeveloped film, insurance policies and letters, address and telephone records, diaries, and other documents."
Las Vegas police had searched desktops, thumb drives, CDs, external hard drives, audio recordings, and more during the raid. Officials viewed the raid as a success, but detectives do not believe anything they retrieved has a direct connection to 2Pac's killer and his murder.
According to Mopreme, he's skeptical of the motives the Las Vegas Police Department has regarding the investigation, especially when they reached out to him after he did an interview with CNN following the raid.
Sekyiwa added it's hard to trust law enforcement given the Shakur family's relationship with police officers and the legal system. She noted that the rapper's death has changed everything for the family, and because of what he meant to them and the world, hopefully, "his death will have some kind of justice."
The siblings also couldn't offer an explanation as to why the raid happened nearly 30 years after their brother's death. Mopreme told TMZ to ask the Las Vegas Police Department, while Sekyiwa commented on how unlikely it is that evidence of 2Pac's death would be at the home after such a long time.
"Unless he just never cleaned up for 30 years, I don't know. I have no idea," Sekyiwa said in response to the evidence that was found. "I've raised two children in this time. They're all adults and their wounds are clean. I can't go back to see what they did 30 years ago...I don't know how they could find something 30 years later. But if they did, I really hope so."
TMZ also stated that Mopreme and Sekyiwa also have issues with former music executive Tom Whalley, who they believe has been completely mismanaging the late rapper's estate.