Selena Gomez Would Never Have Asked The Weeknd For a Kidney
Lyrics in The Weeknd's 'My Dear Melancholy' seemed to suggest he'd give Selena Gomez his kidney, a theory she has some strong words about.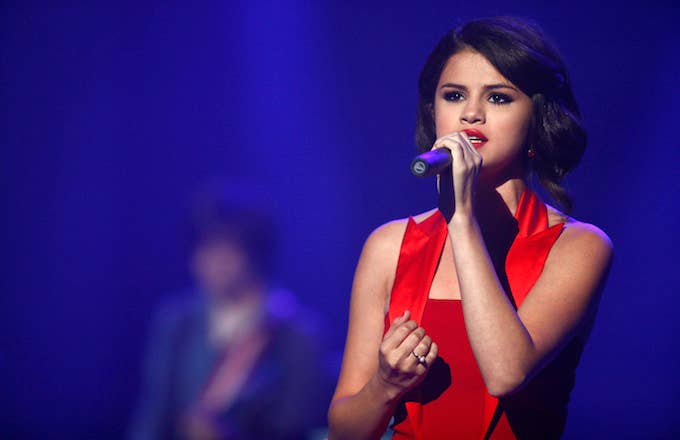 Getty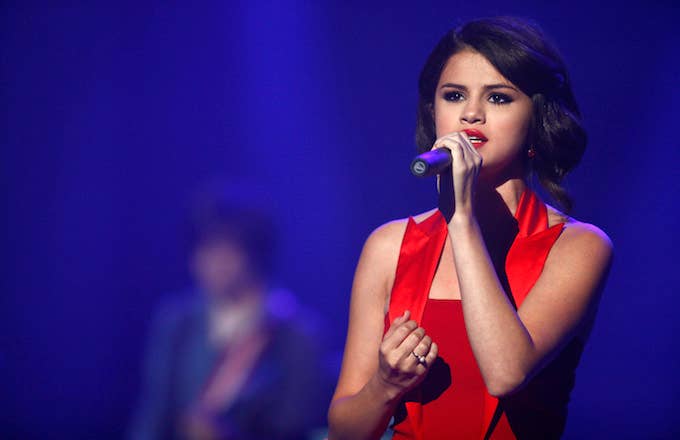 The Weeknd's new EP, My Dear Melancholy, has sparked quite the controversy about potential references to other artists — particularly the song "Call Out My Name." As we reported on Friday, when the six-song project was released, some of the lyrics in the aforementioned song seemed to allude to The Weeknd's former romantic partners like Bella Hadid and Selena Gomez. The following verse was the potentially Selena Gomez-related writing in question:
I said I didn't feel nothing, baby, but I lied
I almost cut a piece of myself for your life
Guess I was just another pit stop
Til you made up your mind
You just wasted my time
Naturally, media outlets can't just expound on these theories without the celebrities in question getting wind of them — and Selena Gomez just publicly responded to the theory that her ex-boyfriend might've been singing about her. According to Entertainment Tonight, while the new album did convince quite a few of us that The Weeknd thought about donating a kidney to Selena while they were together, a source close to her denies that theory flat-out.
"It's just a lyric and he knew it would strum up attention and that people would interpret it exactly as they have, but he was never actually going to donate his kidney to Selena," said the source. "Sure, he was her boyfriend at the time, so it perhaps crossed his mind to get tested to see if he was a match — which is incredibly rare — but it never got anywhere close to actually happening." Ultimately, it was Selena's friend Francia Raisa, an actress, who donated a kidney for her friend.
"Selena would never, ever have asked him," said the source regarding The Weeknd's involvement. "She wouldn't have even wanted him to even entertain the idea! It was difficult enough for her to allow a lifelong friend to do it, but a new boyfriend? No way." In any case, the revealing source here claims Selena's and The Weeknd's relationship wasn't all that, to begin with.
"To be honest, they were never as intense as he's making it seem," said the source. "The Weeknd was always much more concerned with his career than his relationship. Selena leaned on friends and family during the surgery more than anyone." While it's odd to hear that a committed boyfriend wouldn't be there for his girl while she's going through disconcerting surgery, artists are often emotionally unpredictable. Whatever the situation here truly consisted of, it seems like Selena, at least, wasn't ever going to put that much responsibility into The Weeknd's hands. That's what friends are for.