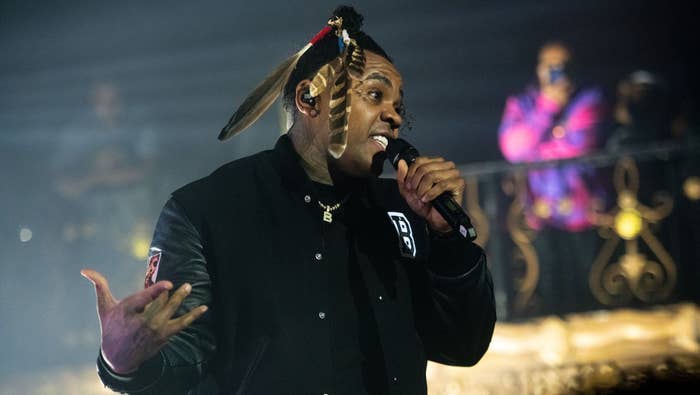 Kevin Gates decided to have some fun with his fans on Wednesday by presenting an egg-centric riddle that has Twitter users heavily divided on the answer.
"I have 6 eggs, I broke 2, I fried 2, I ate 2. How many do I have left?" Gates asked his 1.8 million followers.
Fans haven't reached a consensus, with a few speculating the Baton Rouge rapper still has all six of his eggs. The riddle has appeared previously online, but judging by the tweets, not many have Googled the answer just yet.
While fans are divided on how many eggs are in Gates' possession, they've been giving his music a massive boost on TikTok. Nearly 10 years after its release, the rapper's 2013 track "Thinking With My Dick" featuring Juicy J hit No. 37 on the Billboard Hot 100 this week after its catchy hook was used multiple times on the platform. The Stranger Than Fiction cut was initially used in a video that featured a festive man vibing to the track at Mardi Gras, and from there it took off. The song's chart placement is a momentous occasion for Gates as it's only the second time he's made it into the top 40. His 2016 track "2 Phones" peaked at No. 17.
As fans continue to decipher Gates' riddle, check out a handful of the best answers presented so far.