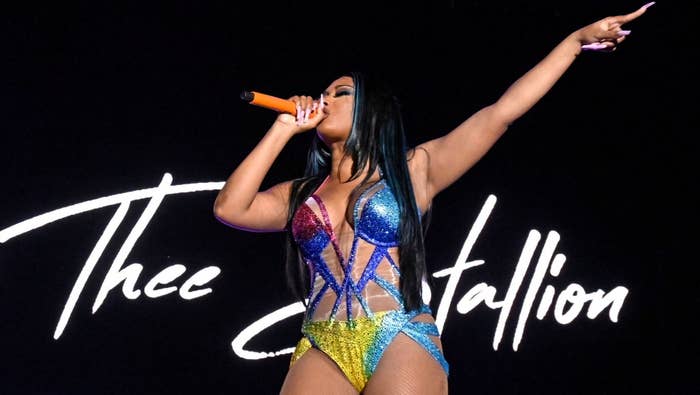 HARD Summer Music Festival—put on by HARD Events—will return again this summer, and the lineup for the 2022 edition is stacked as Megan Thee Stallion,Lil Uzi Vert, and Three 6 Mafia are among those set to perform.
It has also been revealed that this year's event has expanded into a three-day affair. It'll again take place at the NOS Event Center in San Bernardino, California from July 29-31.
Additional performers include Aminé, Denzel Curry, Gunna, and Ski Mask the Slump God. Passes for HARD Summer will go on sale this Friday (May 6) at 1:00 p.m. ET. Similar to last year, the venue site will be transformed to include five outdoor stages, free water stations, shade structures, a one-acre lagoon, and cooling mist systems.
Megan's return to the festival stage will come after she gave a jaw-dropping Coachella performance in April, and unveiled a scathing new track in the process titled "Plan B," which she said was about her toxic past relationships.
"Ladies, love yourself cause' this shit could get ugly," she raps. "That's why it's fuck n****s, get money. And I don't give a fuck if that n***a leave tonight, because n***a that dick don't run me."
Check out the full HARD Summer Festival lineup below. Tickets can be purchased at the HARD Summer website here.