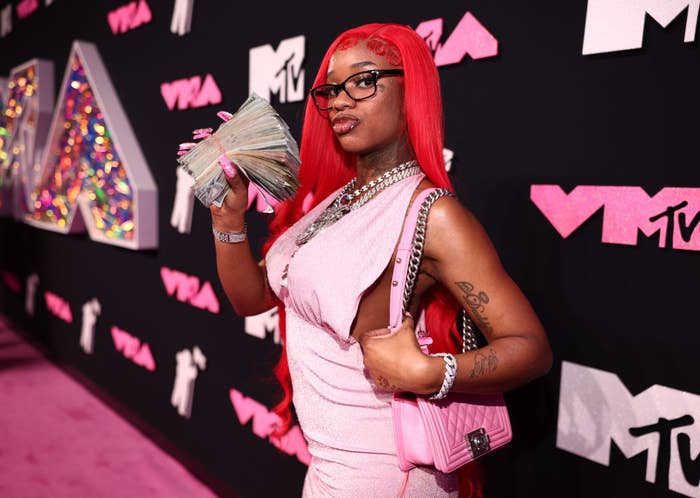 Last week, a Twitter user said that Sexyy Red needed to perform in Toronto but her first show should take place in the Jane Finch Mall parking lot "for the culture."
Sexyy Red then caught wind of the semi-viral tweet a few days later and asked her fans if they'd show up.
Fans quickly responded to her tweet telling her they'd be there.
Sexyy Red had previously joined Drake and 21 Savage on the It's All a Blur tour for a few dates though it's unclear as to whether she'll be a part of Drake's homecoming shows on Oct. 6 and 7.
"Wish I could yoo," said one reply. "YES THATS LIKE 5 MIN AWAY FROM ME," added anothrer.
Sexyy Red announced her Hood Hottest Princess Tour in August with multiple fall dates, but nothing in Toronto or elsewhere in Canada.
Drake recently gifted the artist with an iced-out Cartier watch. Drizzy has also been posting photos cozying up to Sexyy Red, even saying "Just met my rightful wife @sexyyred."