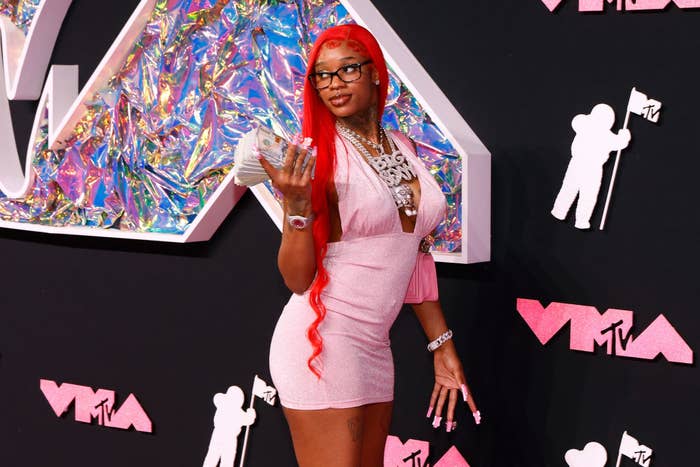 Sexyy Red's "SkeeYee" has been so inescapable this year that it's made a very strong case to be the song of the summer. While everyone has been shouting "SkeeYee," it's possible not everyone knows what it means.
In a new interview with Montreality, the St. Louis rapper explains the meaning behind the phrase.
"People probably don't understand 'SkeeYee,'" Sexyy Red said. "Okay 'SkeeYee,' that's when like if you see a cute girl or somebody with a big booty or you trying to holler at somebody, they call that the geek call. A geek is a crackhead, dope fiend. Like when you serving geeks where I'm from, that's a geek call."
"You see some geeks on the other side of the street, like 'SkeeYee' so they know you got that shit in. That's our lil callin'. SkeeYee!"
In that same interview, Sexyy Red admitted her love for Facebook and said it was the best place to find drama and fights and watch them unfurl in real-time.
Even though "SkeeYee" is one of the biggest songs of the year, Sexyy Red hasn't stopped releasing new music. She most recently released the "Hellcats SRTs 2" remix with Lil Durk hopping on the track.