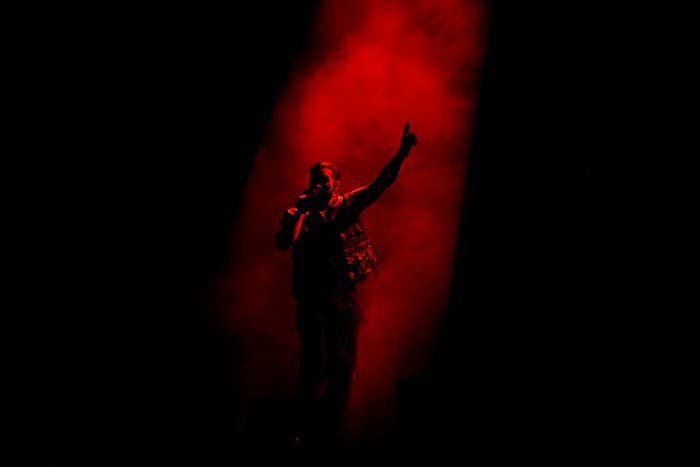 Drake took his It's All A Blur tour to Houston earlier this week and several fans are convinced the Toronto rapper made a slight towards Megan Thee Stallion.
During a brief pause between songs, Drake took some time to shout out his longtime friend, collaborator, and photographer Megan Sumpton aka MegYuup.
In a video posted to Twitter, and subsequently, Sumpton's Instagram feed, Drake clearly shouts out Sumpton before realizing he may have been confusing his fans into thinking he was shouting out fellow Houston native Megan Thee Stallion.
"I gotta give a shout-out to somebody here that's known me since the beginning of my career. Her name is Megan. Meg Sumpton. MegYuup. Whatever you know her as," Drake said. "She's been with me since day one like real shit. She built this shit with me. Real H-Town legend."
"Shoutout to Meg one time. Not that Meg. This Meg," he continues as he points directly at Sumpton.
While some, including Sumpton, didn't think twice about the clarification, some people on Twitter seem to believe Drake was sending shots at Megan Thee Stallion.
Drake had previously referenced the shooting of Megan Thee Stallion by the disgraced Tory Lanez on his "Circo Loco" track from Her Loss where he rapped "This bitch lie 'bout gettin' shots, but she still a stallion / She don't even get the joke, but she still smilin'."
Sumpton, on the other hand, took the opportunity to thank Drake for his shoutout.
"Don't quite know where to begin, but first off I'll start by saying you may now refer to me as "H-Town legend" moving forward," Sumpton wrote on Instagram. "Sometimes you don't quite know what someone is thinking, or how they're feeling and then BAM! they let you know in an arena full of people."
While there's no way to tell if Drake actually harbours any ill will against Megan Thee Stallion from the video, it seems Sumpton didn't think twice about the shoutout.