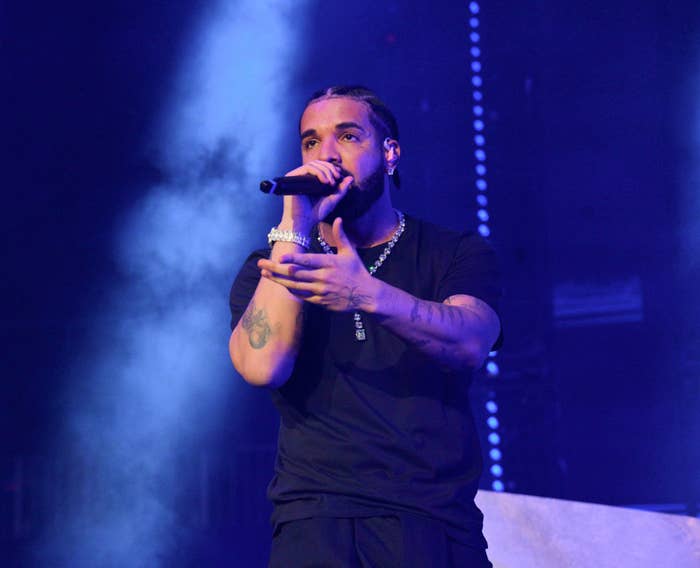 After seeing a fan with a sign that said they had flown from Japan to Dallas to see Drake perform, the Toronto rapper offered to fly them back home in first class.
A video posted to TikTok shows the moment when Drake caught wind of the sign and made the generous offer.
"You came here from Japan for the show? You know what? We flyin' you home first class back to Japan. We gon' take care of that. We love y'all," Drake said.
Given this happened in a flash during last night's show, the fan in question has yet to acknowledge that Drake did, in fact, cover his flight upgrade.
This isn't the first time Drake has been generous during his It's All A Blur tour. In early September, the rapper offered $50,000 to a fan who had spent the money they needed for furniture to attend his concert.
With his next album For All the Dogs due out next week, Drake will release the album's lead single, "Slime You Out" featuring SZA, today at noon.