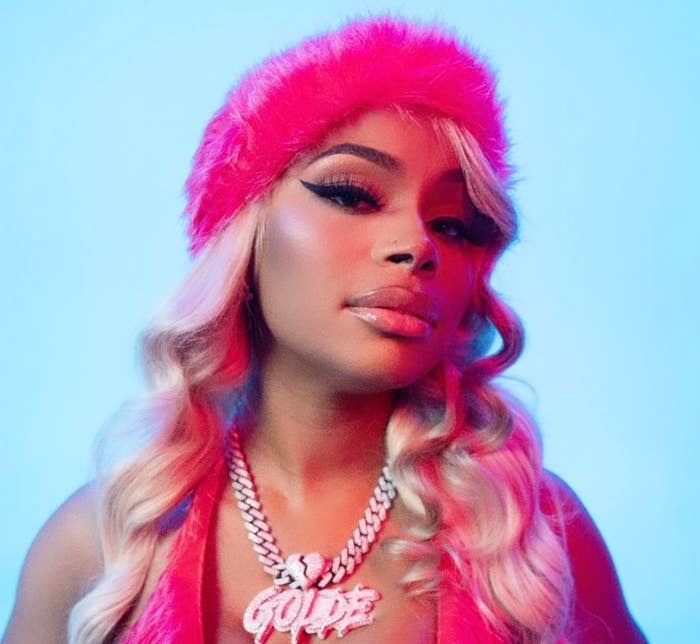 It's hard to keep up with new tracks every week. With a bevy of songs being released every day, we made a list highlighting new tracks from Canadian artists.
You can also check out new tracks by Drake and KAYTRAMINÉ.
Duvy, "Molly Rock"
The Toronto rapper's track from How Did I End Up Here gets the video treatment. The album got a deluxe reissue in March.
Big Sissy, "Black Supremacist"
The first song off drag artist Big Sissy's latest EP Black Starr twists and contorts a woozy beat as her vocals serenely glide over it.
Shubz, "Gold Roses"
Shubz's latest release sees the Ottawa rapper at his most optimistic. The shiny, soulful beat amplifies Shubz's bright mood and hopeful lyrics.
Loop Sessions f/ High Klassified, Da-P, Maze, & Blynk, "Connais Pas"
The QC Connexion EP brought out the best of Quebec hip-hop, enlisting multiple artists and producers for a brief five-track session of collaborative highlights. "Connais Pas" boasts elegant production from High Klassified, Maze, and Da-P while Blynk sings about loving someone who doesn't even know him.
Aqyila, "Hello"
Toronto singer Aqyila's "Hello" focuses on self-assurance and confidence, singing about working on herself to get over past troubles. 
Golde London f/ Swiftondemand, "Irregular"
Toronto rapper Golde London teams up with New York artist Swiftondemand for a flute-led cross-country banger.
TVGucci, "Bigger Truck"
How does Toronto's TVGucci follow up the success of the Drake-directed video for "Bora Bora"? With a "Bigger Truck."