Kanye West and Kim Kardashian Reportedly Plan to Build Housing for Children in Uganda
After providing kids with free Yeezys, Kim and Kanye continue lending a charitable hand to those in need.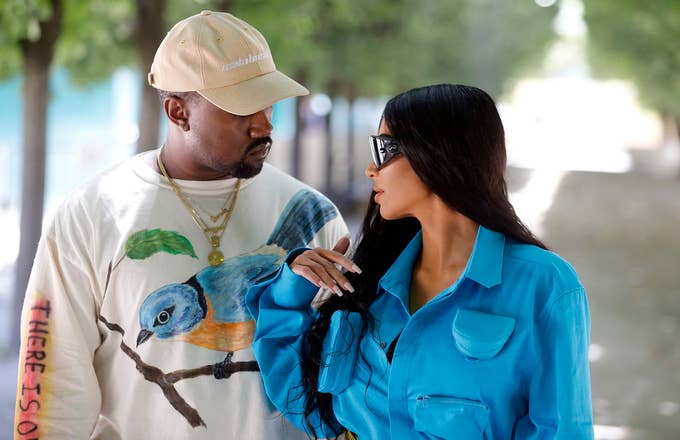 Getty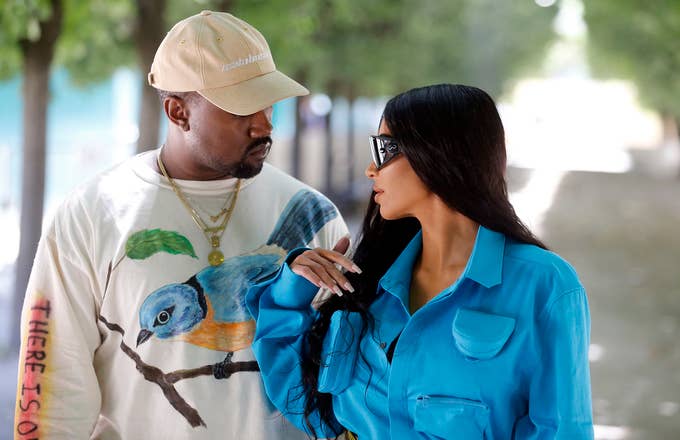 It seems Kanye West doesn't plan on stopping his philanthropic work in Uganda. After handing out free pairs of Yeezys to kids at a charity event, he and Kim Kardashian West have started plans to build new housing for Ugandan children, according to a report from The Blast.
The proposed structure would serve as a replacement for a current children's home owned by the Uganda Women's Effort to Save Orphans. UWESO, an organization which supports homeless children and reunites them with families and communities, has revealed that the power couple has committed to build an updated home. Officials from the organization stated that the couple's recent visit inspired their commitment to the project, as they were "welcomed by the children with a song and given a tour of the home." In addition, the organization welcomes "any and all collaborations with Kanye West and Kim Kardashian West beyond the construction of the housing structure."
Kanye's ambitions have not wavered in the slightest. In addition to this latest development, Kanye has been keeping a list of things he plans on accomplishing , which was briefly revealed in a meeting with the president of Uganda, Yoweri Museveni. In true Ye fashion, his plans include transforming zoos, inviting entrepreneur Joseph Einhorn to Africa, and making a record with Will Smith.