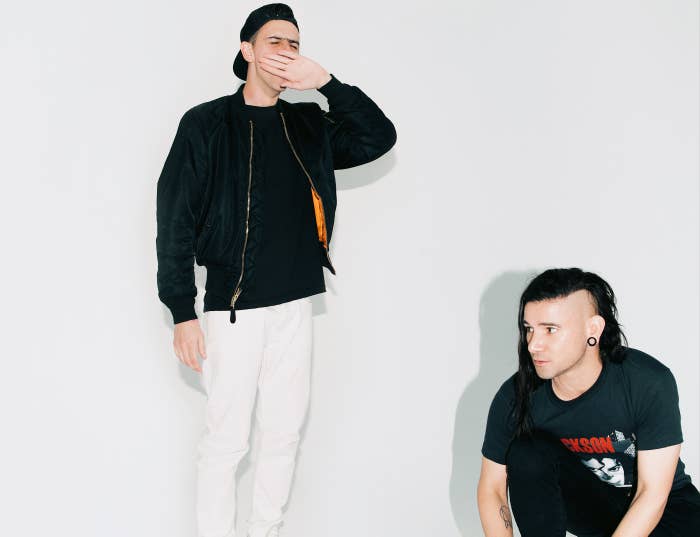 While they only have a handful of releases together as Dog Blood, any time Skrillex and Boys Noize link up, it's murder for your bassbins. Think that's bullshit? Rewind six years to their awe-inspiring Coachella set from 2013; it's still on SoundCloud, and still just as lit as it was when they shocked the world that weekend.
Today, Dog Blood is back with their first original material in six years, and it's a lit one. The raucous "Turn Off the Lights" is drenched in classic dance sounds, bringing a host of hardcore vibes and vintage breakbeats to the forefront before evolving into a hypnotic house number. It's the kind of banger that encompasses their shared love of, well, everything great in electronic music.
This high-energy tune is just the beginning. Both Boys Noize and Skrillex have been teasing new Dog Blood material, and with a string of shows going down in the very near future, we imagine a larger release is imminent. Hell, they are set to perform tonight (March 29) on the WorldWide stage during Ultra Music Festival this weekend; those of you who are in for the night can stream it LIVE via YouTube, starting at 11:40 p.m. EST (their set time should be ending around 12:30 a.m.). 
Stream "Turn Off the Lights" in full below, and grab it today via your favorite digital retailer.