Future Is Allegedly Dating Bow Wow's Baby Mom and Bow Wow Feels Some Type of Way
Bow Wow needs to get over it.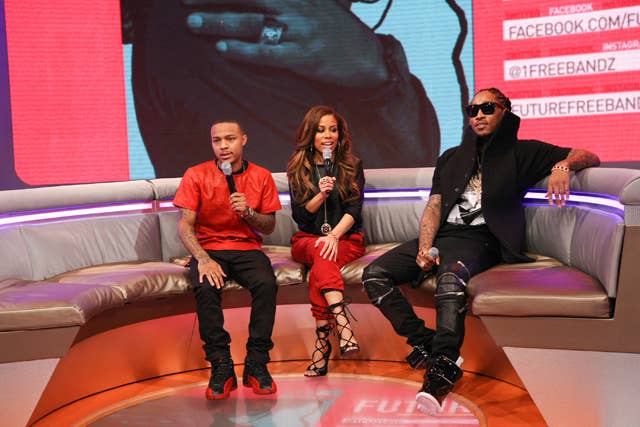 Image via Getty/Bennett Raglin/BET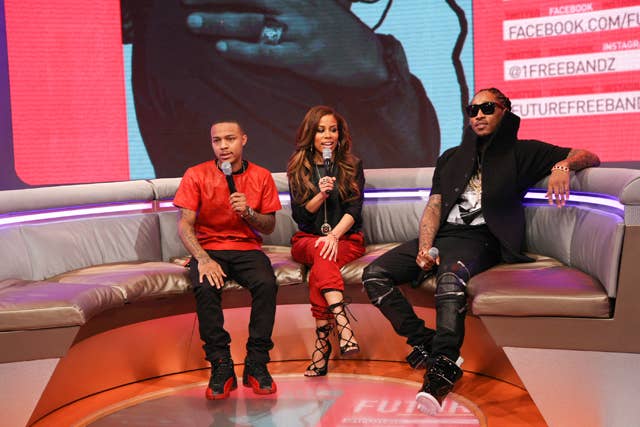 If you keep up with the Instagram accounts that spill tea about your favorite celebs throughout the day, you might've heard that Future has been dating Joie Chavis for a bit. Who is Joie Chavis? I'm not sure. I think she's a model? Anyways, it sounds like most people know Chavis is the mother of Bow Wow's daughter Shai. Her name mostly pops up via their on-again, off-again relationship, but based on these images (and video clips) at her recent birthday party, it looks like she's riding with Future.
According to TeaTenders_LIV on Instagram, they have been "secretly" dating for a few months. He was apparently moving his seat because he didn't want to be captured on camera at the party. It's hard to tell if the guy on the phone knew that Future didn't want to be on camera, as he's clearly there (although they apparently didn't capture when Chavis gave him a kiss for the Rolex he gifted her).
One person who clearly sounds like he saw it was Bow Wow, who found a way to showcase his salty feels with the hook from "UOENO" (which Future sang) on Twitter.
Had your girl in the islands "and you aint een know it" but she kissing you with the same mouth... never mind hahahah 😂

#sucker
Now the problem with this is two-fold. One, should Chavis get on Twitter and shade Bow Wow every time he's spotted with another woman like Bow Wow did her? Of course not, and he should follow suit. Two, you have a child with this woman; why call her out like that? She's mentioned enough in conjunction with you to know that you guys have had a back and forth relationship; don't act like she was just a sex object. You look like an idiot, Bow Wow.
For someone who doesn't want to be called "Lil" anymore, Bow Wow sure sounds like a child. Be a man, let her do her, and do you with whatever women you're getting down with.