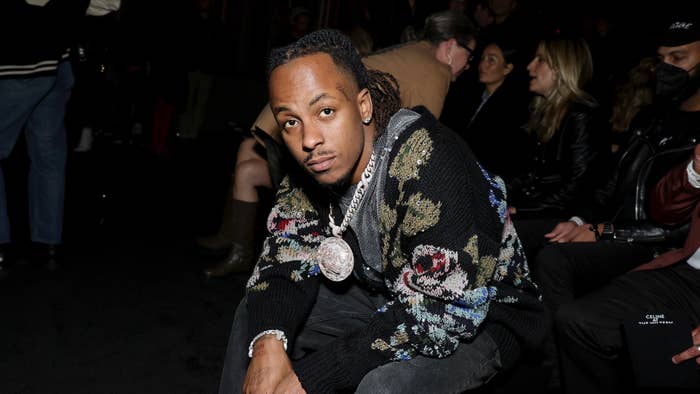 Rich the Kid has memorialized Takeoff in a permanent way.
During a recent trip to Florida, the 30-year-old rapper decided to get a hand tattoo in honor of the late Migos member. The piece was completed by Tattoo MF Red, a Tampa-based artist who specializes in black/grey realism. Red told TMZ that he had finished the ink within 30 minutes, in between Rich's studio session and a local radio interview. 
"Memorial tattoo for the homie @richthekid," Red captioned an Instagram post of his work. "R.I.P. @yrntakeoff."
The piece is simply Takeoff's name written across the back of Rich's hand. 
Rich reportedly met Migos in 2012 while visiting an Atlanta nightclub. Shortly after the interaction, Rich teamed up with the trio on 2013's "Jumpin Like Jordan," followed by a number of Takeoff collaborations, like 2013's 'Trap-a-Holics," 2019's "Rockets," and 2020's "Too Blessed."
Takeoff died on Nov. 1, 2022, after he was shot three times in Houston. Rich paid tribute to the 28-year-old rapper in an Instagram post, in which he referred to The Last Rocket rapper as his "best friend."
"Today I lost more than a brother  My twin, my best friend everything, I don't wanna believe it I can't," he wrote. "The most humble person I know we used to share shoes & clothes before we made it with no problem! I miss you already you didn't deserve that!! i can't stop crying I love you so much bro forever."