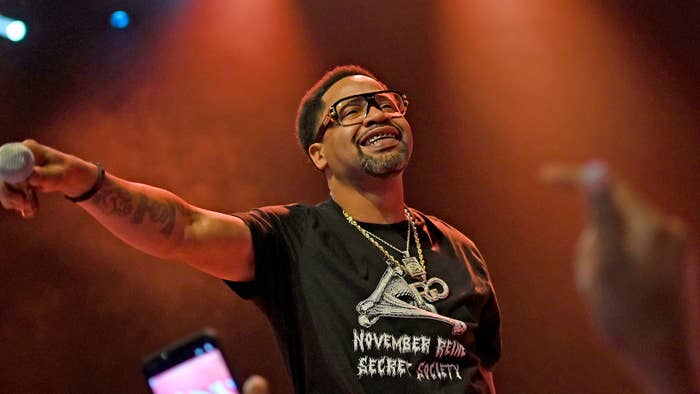 Juvenile is taking his musical stylings to the NPR offices; and it's all thanks to his Twitter followers.
The New Orleans rapper announced the bigs on social media Wednesday, shortly after a fan urged the outlet to book Juvenile for their popular  Tiny Desk Concert—the music series that features hip-hop acts like Run the Jewels, Trina, the Roots, Denzel Curry, and Royce da 5'9". Juvenile initially dismissed the demand, insisting he had no idea what Tiny Desk was; however, he quickly had a change of heart, and claimed he would consider doing the gig if his post received enough engagement.
"Ok ok 😂😂 All Things Considered," he wrote, before plugging his spiked ice tea brand. "10k retweets and I will RECONSIDER doing @NPR Tiny Desk while drinking an ice cold #JuvieJuice from @UrbanSouthBeer!"
Of course, it didn't take long for Juvenile fans to reach that goal. Just hours later, the "Back That Azz Up" artist confirmed he had secured a Tiny Desk Concert performance, and vowed to deliver "a one-of-a-kind show."
Bobby Carter, the senior producer of Tiny Desk Concert, seemingly confirmed the Juvenile gig in a video Friday.
"He hasn't been here yet, but y'all went up for him on social media," Carter said. "And I'm just here to let you know—look at me—we see it, we hear it, we know what you want."
Stay tuned as more information becomes available.