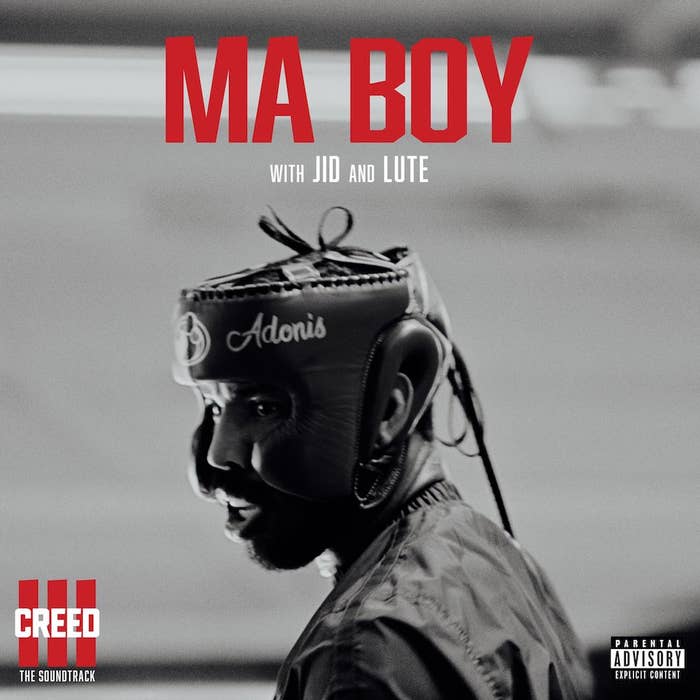 We just got a taste of the Creed III soundtrack.
At midnight Friday, J. Cole's Dreamville Records unleashed "Ma Boy" by signees JID and Lute. The Christo-produced cut, which marks the first official single off the soundtrack, finds the rappers boasting about their respective come-ups and proving their critics wrong.
"Switchin' lanes in Miami, but I can see envy, my boy/Used to get out the dirt, so you know that shit hurt me, my boy," Lute raps in the second verse, going on to spit, "Y'all just be lit off the hype, you know this really my life/I take a chance and land it, you just be rollin' the dice."
You can stream "Ma Boy" via Spotify and Apple Music below. The soundtrack is expected to hit streaming services on March 3, the same day as Creed III's U.S. premiere.
The labels wrote in a press release, "Dreamville/Interscope Records worked closely with the franchise's producers MGM, Proximity and Outlier to create a musical experience that fit not just the film's needs but one that will be celebrated as its own piece of art—inspired by both the film and the coming together of various artists on a soundtrack that matches the film's acclaim and impact on community and culture."
Mike Will Made-It handled Creed II: The Album in 2018.