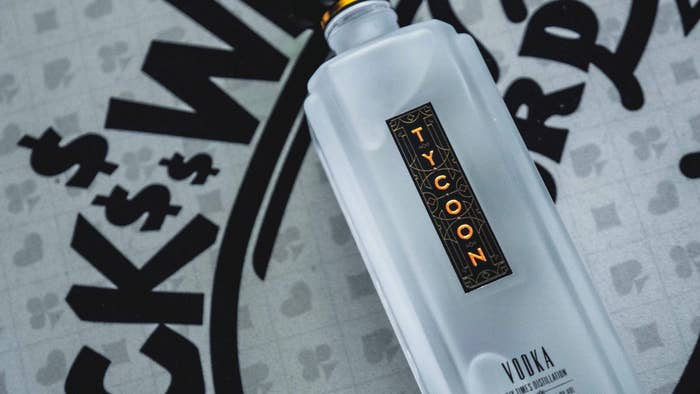 E-40 has added another pillar to his alcohol empire.
On Thursday, the Bay Area hip-hop legend announced the release of Tycoon Vodka, a six-times-distilled vodka distributed by Southern Glazer's.
E-40 began teasing the brand on social media earlier this year, when he unveiled its art deco-inspired packaging and shared a behind-the-scenes look at the manufacturing process.
Tycoon Vodka, named after his 2016 record produced by Nonstop da Hitman, is the latest addition to Earl Stevens Selections—E-40's alcohol line that includes more than 15 different still and sparkling wines; a golden lager beer, E. Cuarenta Cerveza; E. Cuarenta Tequila; Tycoon Cognac; Kuiper Belt Bourbon; Kuiper Belt Gin; as well as a range of pre-mixed cocktails.
You can purchase Tycoon Vodka now for $44.95 at Uptown Spirits.
The release comes just weeks after E-40 donated $100,000 to his HBCU alma mater, Grambling State University in Louisiana.