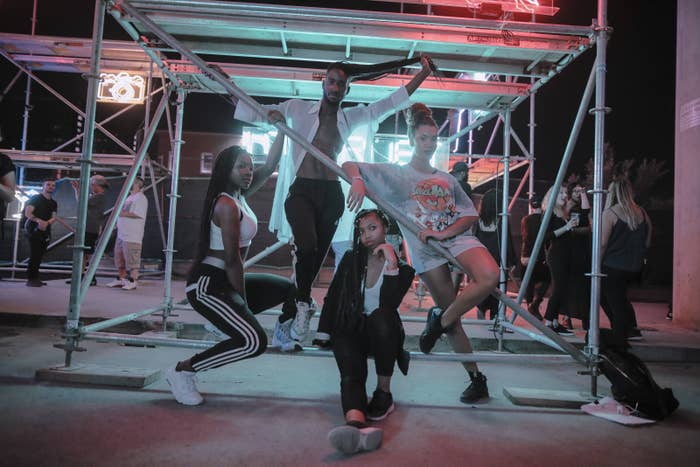 Few things have inspired and captivated humans throughout history as much as the moon. It's the only celestial body that we can see from Earth without a telescope, and the legends associated with it have transcended generations. It has been thought to trigger madness, provoke werewolves, house gods and goddesses and inspire divine creation; For Pierre Kwenders, Bonbon Kojak and the rest of the Moonshine collective, a full moon means something else is coming: a great party. 
For the last three years, the Moonshine crew has hosted its monthly event—always on the Saturday following the full moon—at unpredictable locations across the city, all in the name of pushing diversity and inclusiveness in underground dance culture. "The spirit of Moonshine is about sharing," says Pierre. We are meeting at Ti-Agrikol, a Haitian bar in Montreal's vibrant Gay Village neighborhood that is a bit of a second home for the guys, as Pierre has a Thursday night DJ residency here.  The themes of home, community, family and positivity continually come up throughout our conversation: "We started it to share the fun and happiness that we have when we party with our friends with everyone."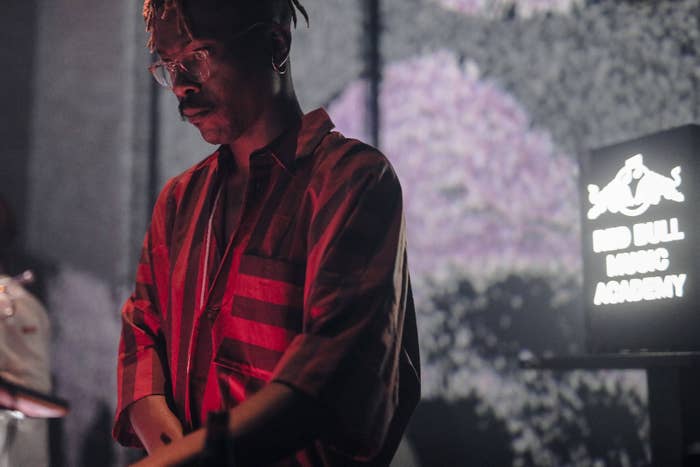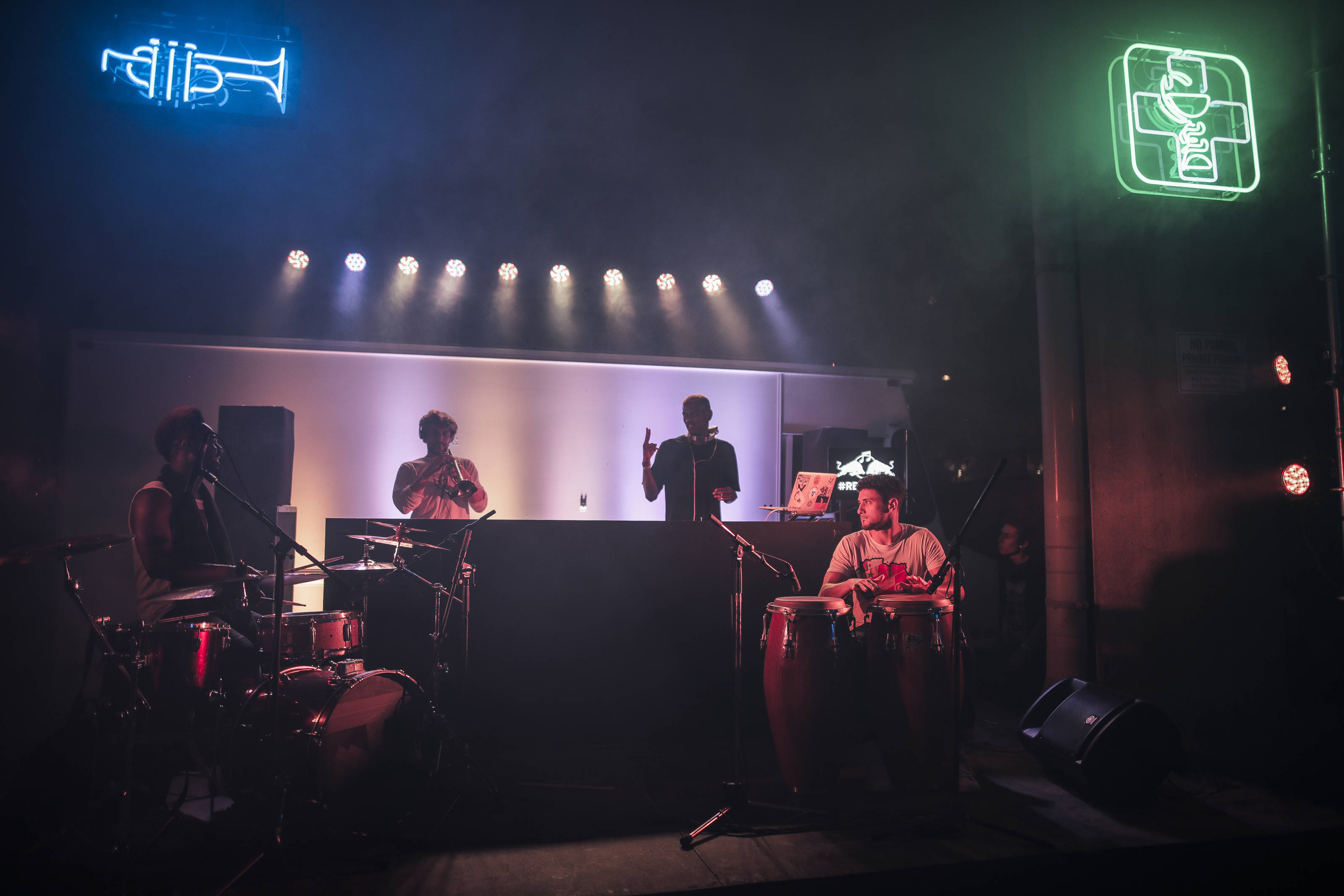 The foundations of Moonshine can be found in the parties they would have in Bonbon's kitchen; they preferred house parties to going out to clubs because they could listen to the music they wanted, instead of the Top 40 sounds that were ubiquitous at most venues.  They eventually sought out additional space—and somewhere they could party until the wee hours without the risk of noise complaints—and have gone from having 200 people at the first Moonshine (when they were expecting about 100), to having over 1,000 people at their biggest event. The parties last through the night, for as long as people want to stay (which usually means until about 6 or 7 a.m.)
The size of the party has evolved but the values have remained the same: Moonshine is always in a different location every month, and always at an interesting, and often off-the-beaten-path location that is never announced online. Instead partygoers have to text a number to receive the address; up until very recently that number belonged to Hervé​, one of Moonshine's cofounders and also manager to Bonbon and Pierre. While we all agree it's funny to imagine Hervé​ answering upwards of 1,000 text messages about the location of a party, the Moonshine crew has recently come up with a better solution: an automated system, programmed by their colleague Félix, who is also the resident trumpet player at their parties.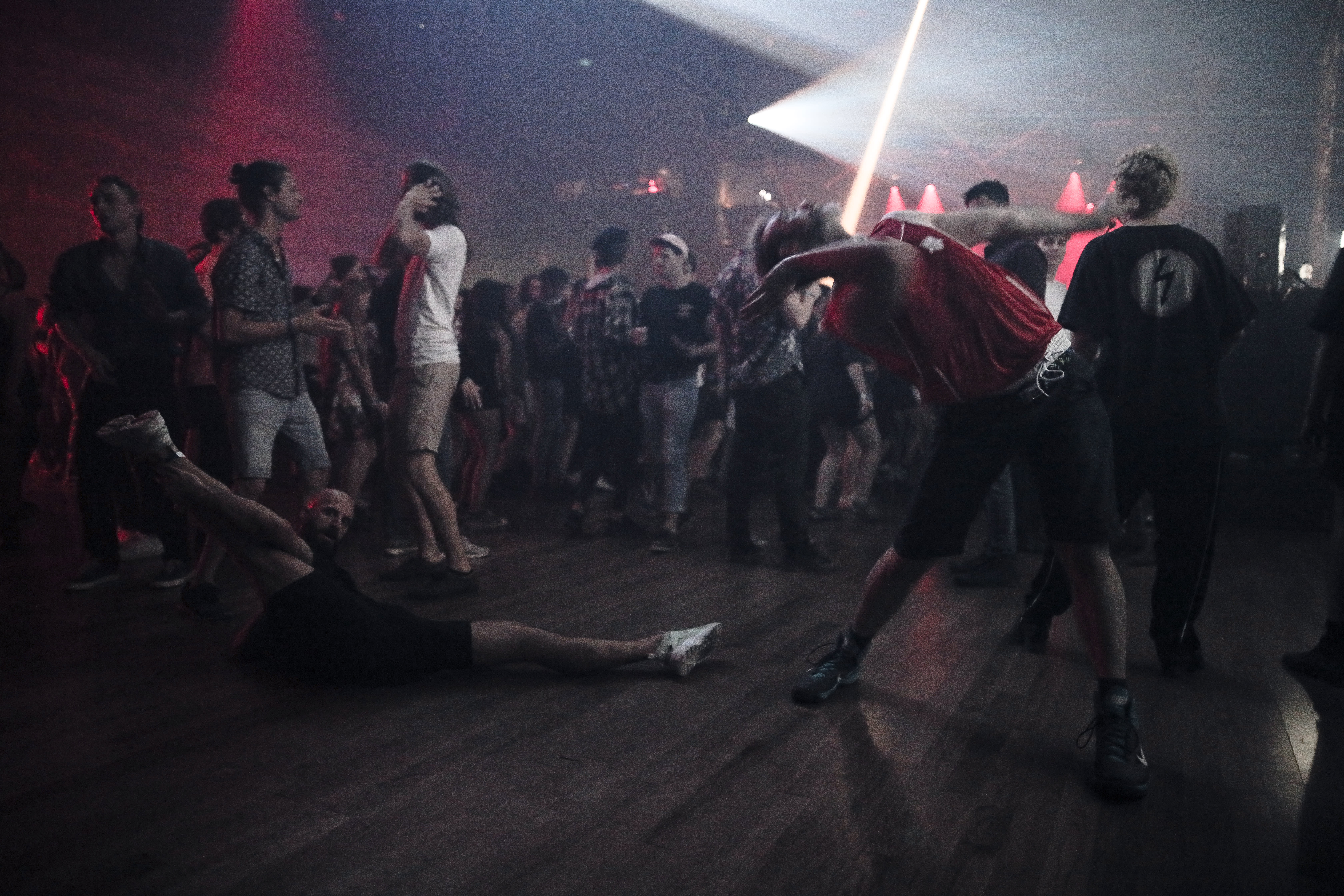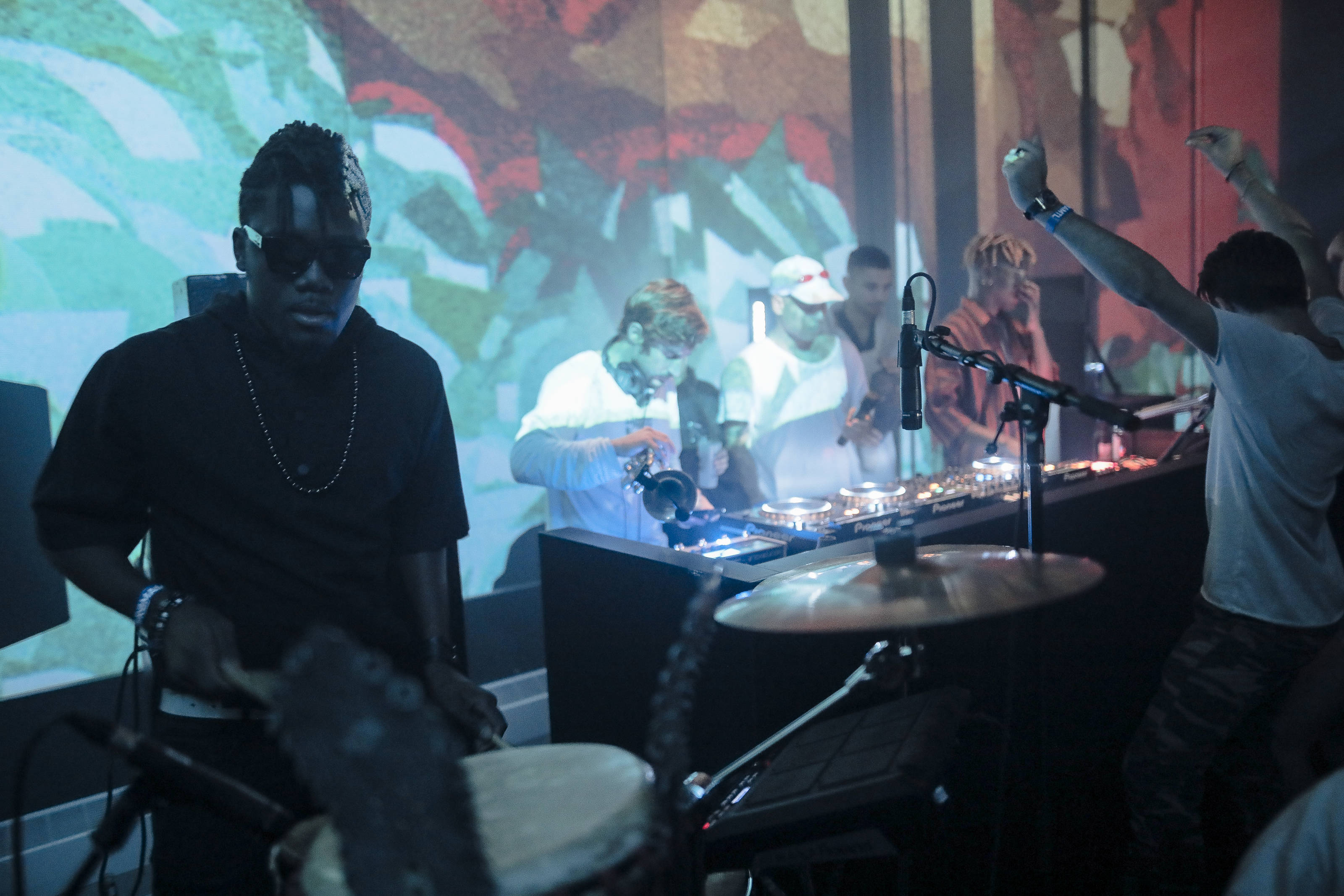 Both Pierre and Bonbon are Congolese-Canadian, and tell me that music is at the heart of Congolese culture. "It's in our blood," says Pierre. "I think that Congolese music, the rumba, it's the most influential music in all of Africa." While they love to share the sounds of their homeland with partygoers, the music programming at Moonshine encompasses all kinds of music from all corners of the globe, from the Congo to the streets of Caribbean; from the favelas of Brazil to the clubs of New Jersey; and everywhere in between. "We don't put any labels on anything," the guys tell me when I ask what music people can expect at a Moonshine, "but one thing for sure is that you won't hear Top 40. We put a lot of research into the music that we play. We want people to have an experience; to get experimental. We love it when people get out of their everyday zone and they feel something. We want people to say, 'I've never heard this music at a party before' or 'I didn't know I could dance to this music.'"
While the music is  a key ingredient in Moonshine's success, Pierre and Bonbon are quick to praise their cohorts for the array of talents they bring to the table: "There's so many people involved that aren't DJs and they all do different things; we all push each other each time to go further and further." There are about 20 people in the collective, give or take, including DJs, multi-hyphens like Félix, and their resident visual expert June Barry who Bonbon calls "the most talented." 
We are meeting at Ti-Agrikol the day after one of Moonshine's biggest undertakings yet, a nine-hour marathon party called Sagacité, held in collaboration with Red Bull Music Academy as part of its RBMA Weekender. Moonshine's association with Red Bull started because of a drink they serve at the parties, a mixture of the energy drink and "a lot of other liquors," laughs Bonbon. Eventually Red Bull approached them to collaborate on an event for RBMA: "They told us they could give us wings, so we decided to fly together."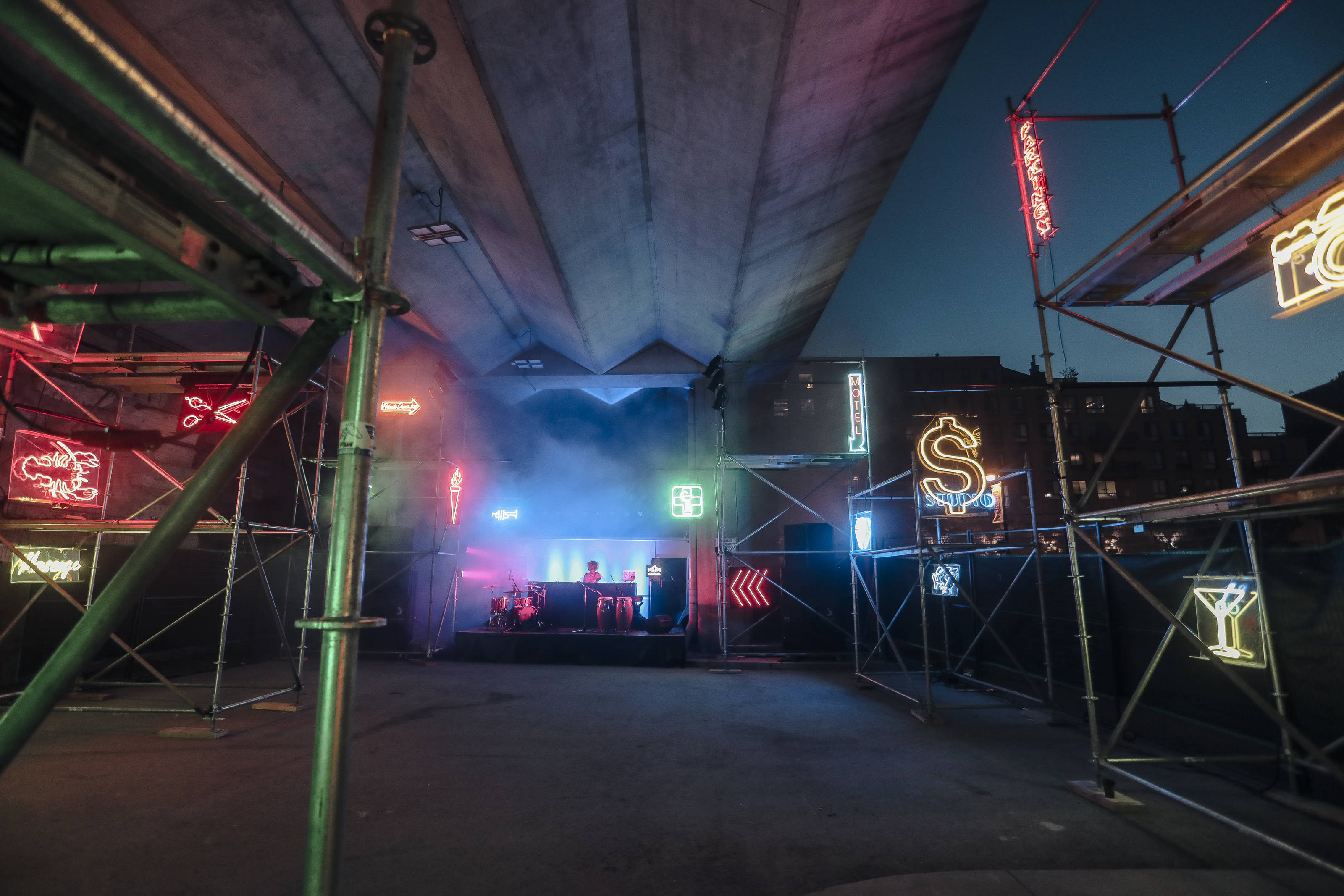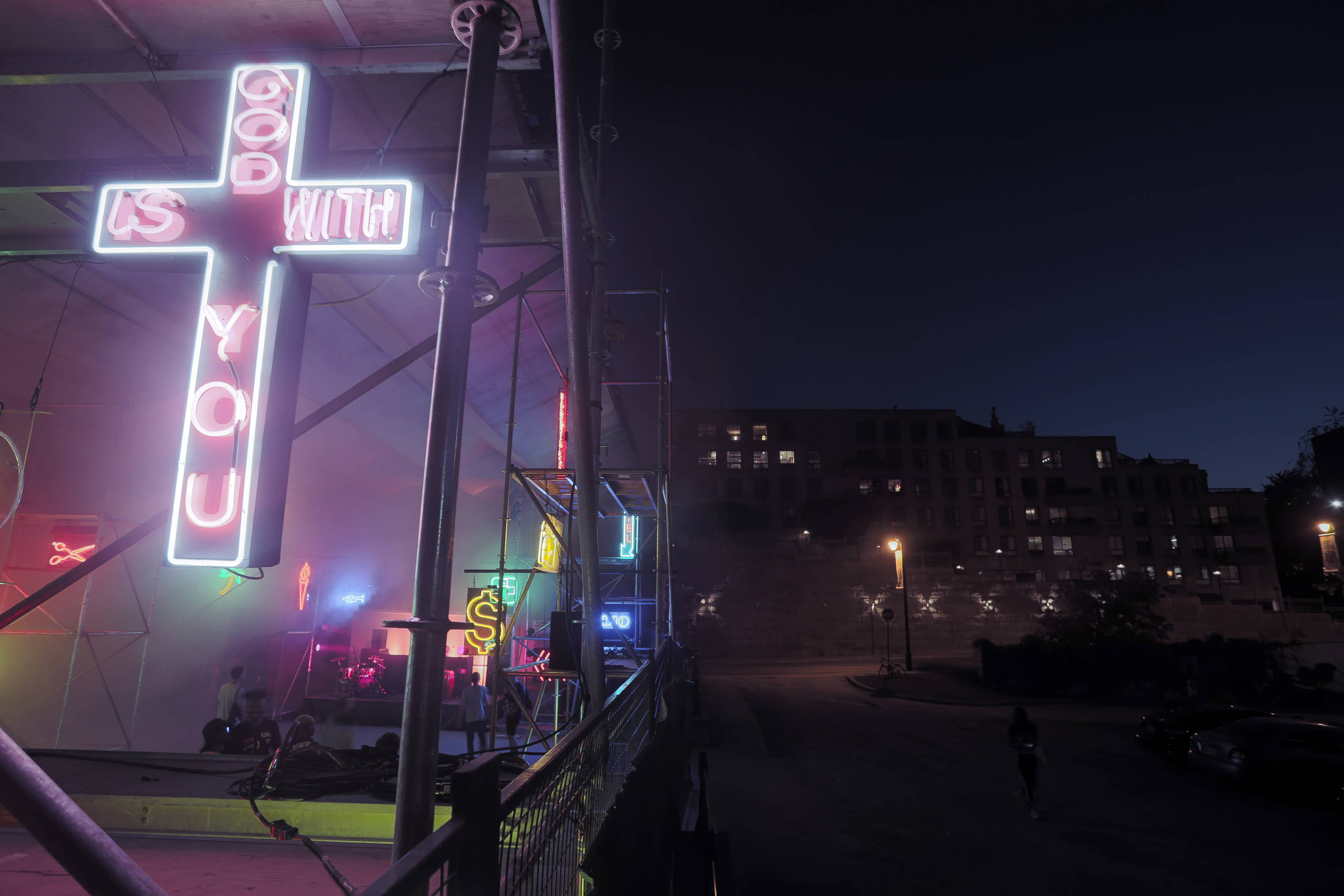 In typical Moonshine fashion, the party was held in an unexpected space—the impressive training facility of the circus troupe Cirque Éloize—and featured performances from the likes of Bambii, DJ Marfox, Le1f, M. Bootyspoon, Odile Myrtil, Total Freedom and TYGAPAW.  The Moonshine crew was in full effect, with June designing dazzling visuals to fill the towering space and Felix tearing away on his trumpet during Pierre's set. "This is a community," he says proudly. "There's a family, friendly vibe that we want to keep every single time," before adding that he felt very positive that the essence of Moonshine was preserved despite partnering with a large brand like Red Bull. 
Moonshine is starting to expand beyond Montreal's borders, having hosted parties in other cities in Quebec, Toronto and, most recently, New York City during its famed Afropunk Festival. They hope to continue to share their message of fun, freedom and love with cities around the world, and especially back home in the Congo which is "the ultimate dream" location for a Moonshine. They've welcomed some huge names into their spaces over the years, with Venus X, Branko, Win Butler, Kaytranada and Dam-Funk just a few of their past guests. It's never about the hype however, the guys are quick to affirm: "You probably won't see Diplo playing a Moonshine—even though that would be crazy. We look for inventive people who have a story to tell and can move the crowd with the story." They also have a soft spot for rising talent: "We love to give people a platform to share their art in front of loving, caring people who are there to dance and have fun." Their dead-or-alive dream bookings include Douk Saga, the Ivorian artist who revolutionized African music before his untimely death at age 32, and Black Coffee, the prolific South African DJ and producer.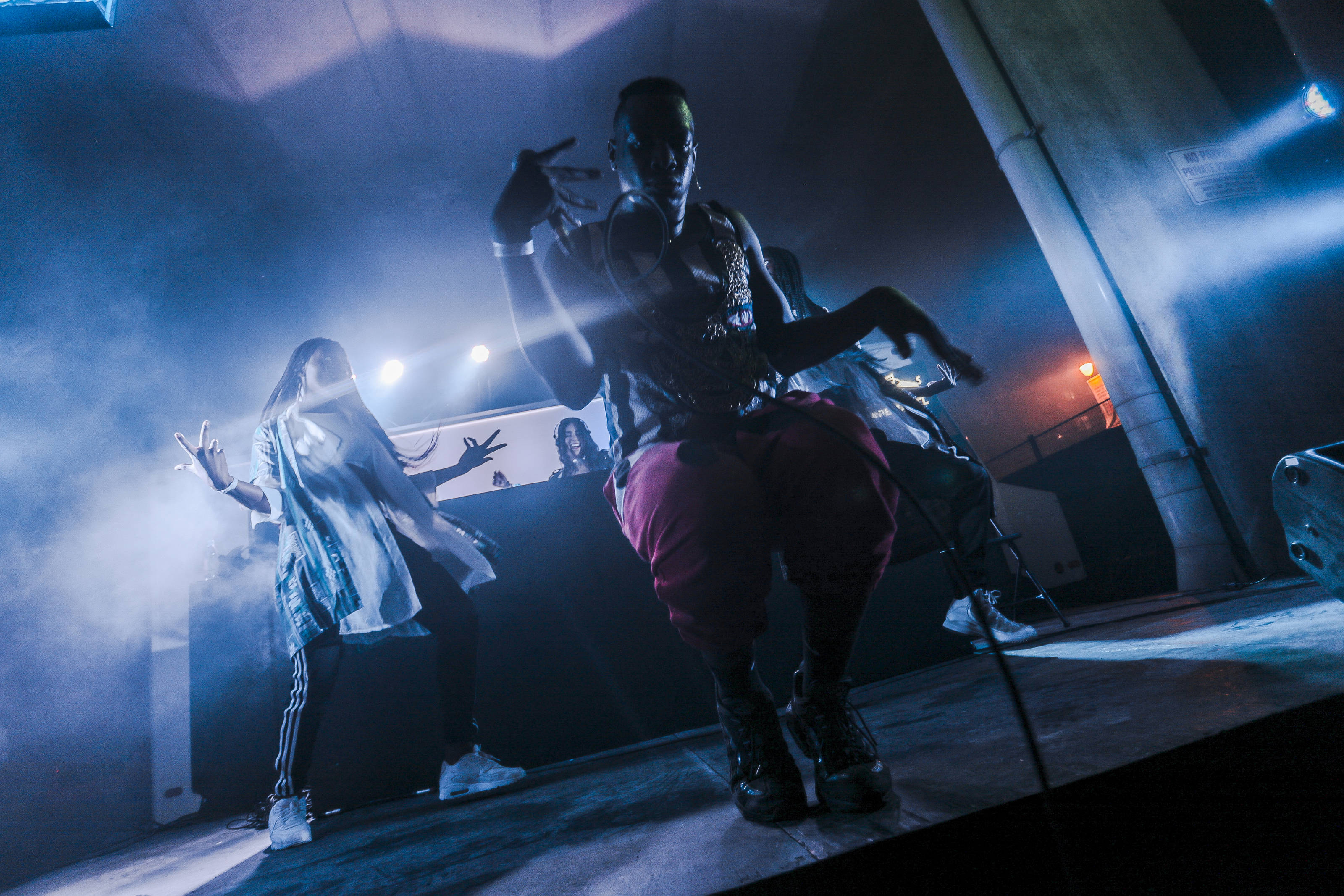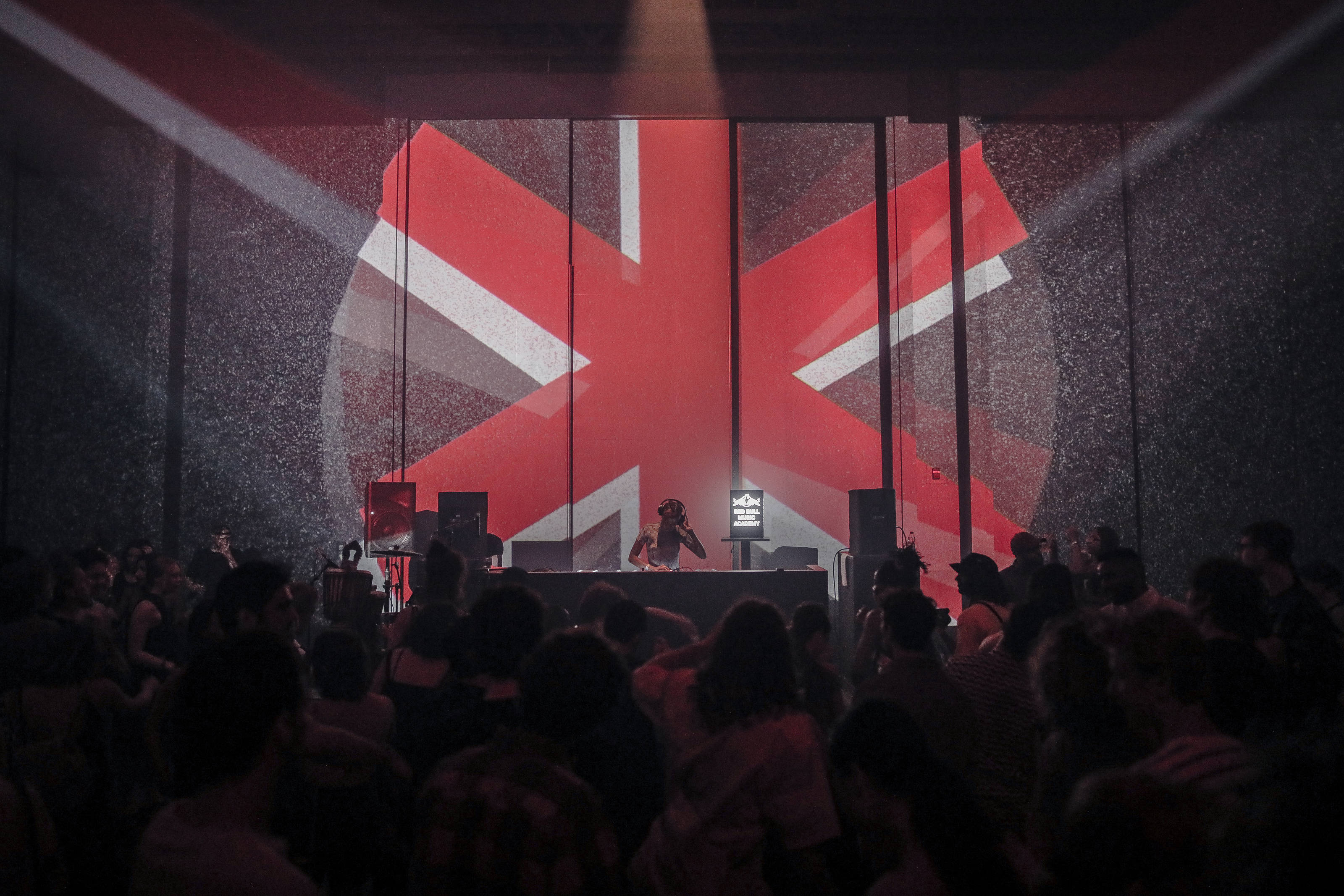 While diversity is one of their core values, Pierre and Bonbon want to drive home the inclusive nature of Moonshine as the most important piece of the puzzle, and a key component of their success and longevity thus far: "It's not a black party or a queer party or African party," they say emphatically. "Moonshine is a party for everyone. We have so many different DJs from different backgrounds: you can be black; you can be queer; you can be whatever you are. But mostly you can like the music you like, and be free."
Moonshine is celebrating its third anniversary next week, and there's no end in sight for the collective. Just as the moon's appearance changes from new moon to full through waxing and waning phases, the party will continue to evolve—in size, in setting, and across cities and continents. "We want to keep giving people an open and fun space to enjoy themselves," Pierre and Bonbon agree. "As long as we are together and still enjoying ourselves, we are going to keep doing it."