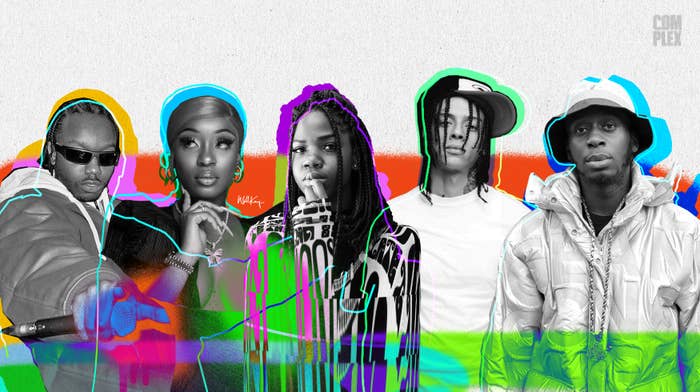 At the top of last year, we predicted that 2020 would bring a raft of experimentation from the UK drill scene, and what followed was one of the most exciting years in British music that saw all of our expectations surpassed.
It wasn't just drill that dominated either; a glut of British rappers and MCs came bubbling to the surface, exploring countless different strains and subsets of hip-hop, and what we now have is a music scene with variety like no other. With live music still a far-off prospect, this new batch of artists have unfortunately been robbed of one of their most powerful tools, and their immediate access to fans. However, in 2021, this has given British rappers all the more time in the studio to work on their music and deliver ground-breaking singles, EPs and albums. 2020 gave us a hint of that, but 2021 is about to overwhelm us with chart-busting, experimental, era-defining rap music from our shores.
Here are 21 UK rappers to watch in 2021.
---
Central Cee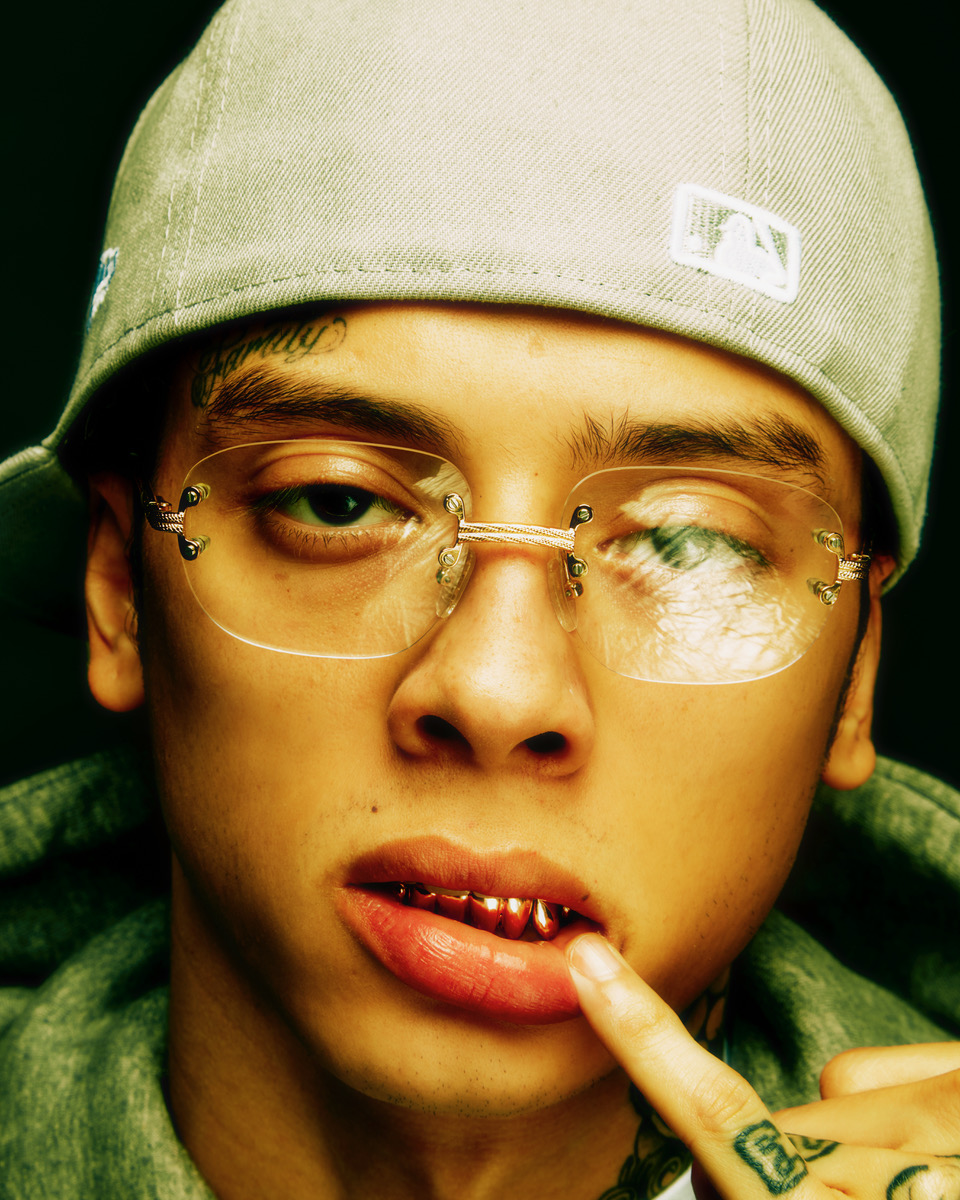 Central Cee enters 2021 destined for greatness. Last year, the West London-hailing rapper made his presence known when he released drill-leaning singles "Loading" (his breakout), "Molly", and "Day In The Life", as well as memorable freestyles for the likes of DJ Kenny Allstar. Starting out on his musical journey back in 2015, the young bar-slinger was all melodic-trap akin to Nafe Smallz and DBE before finding himself as one of drill's rising stars, whose angst-ridden rhyme schemes are catching on underground and rising with every release. Lyrically, Central Cee is more fly-guy than gangland, but his struggle bars are stamped with a level of conviction that will carry him through in the current landscape. —Joseph 'JP' Patterson
---
Lord Apex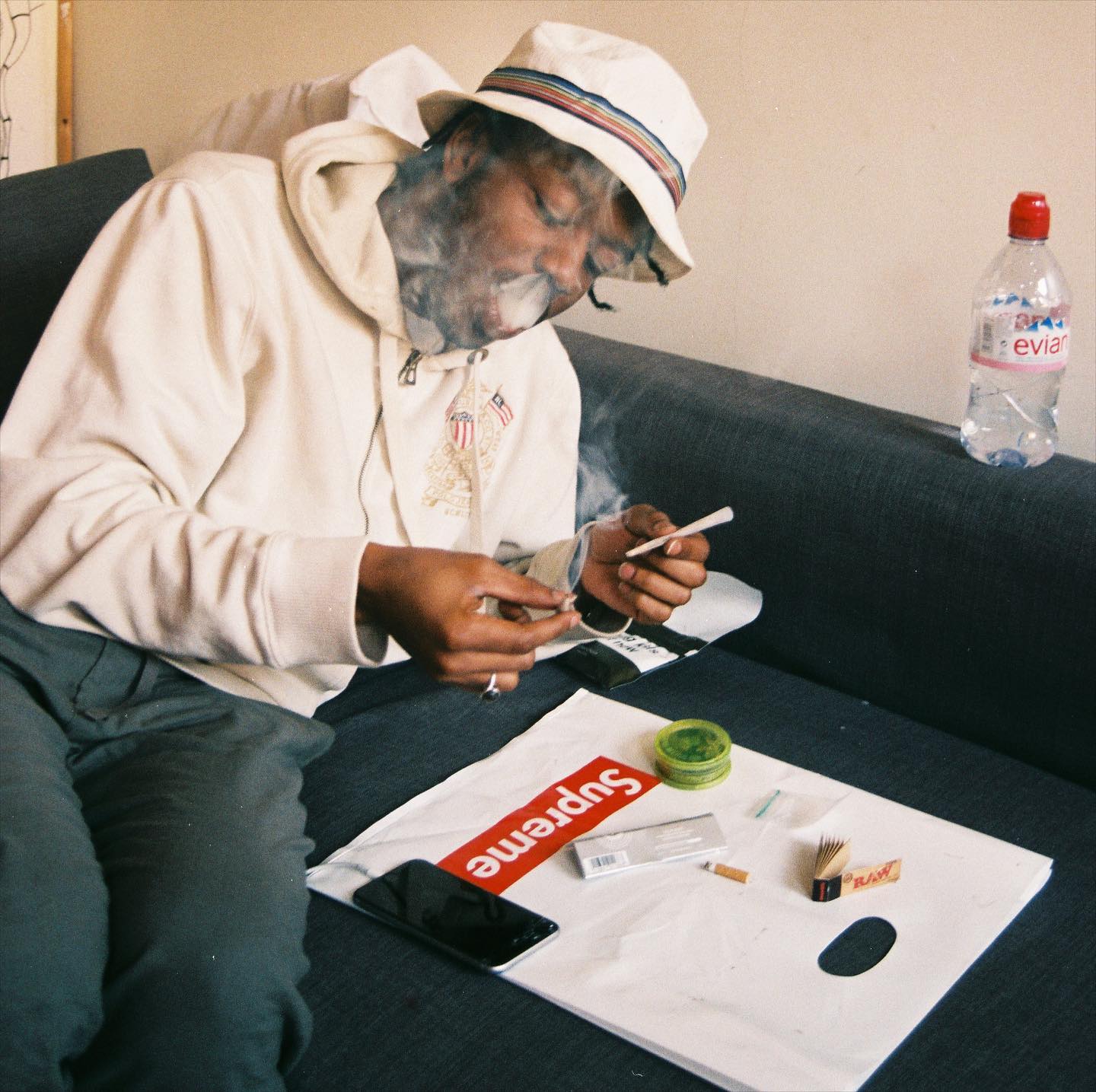 Although Lord Apex has been simmering away for a few years now, for whatever reason he's still criminally overlooked. One possible explanation for this might be that he doesn't really fit into any one category particularly neatly. However, we predict that playing the long game, sticking to his guns like he has, will ultimately be the key to the rapper's long-term success. As (sub-)genre boundaries become increasingly meaningless and more artists are celebrated rather than reviled for their ability to hop between and merge different sounds, Lord Apex is perfectly positioned to rise to the top. If you need any convincing, just dip into his recent Supply & Demand project with New York producer V Don to get an idea of the East Coast/West London meeting point that he has made his kingdom. —James Keith
---
ENNY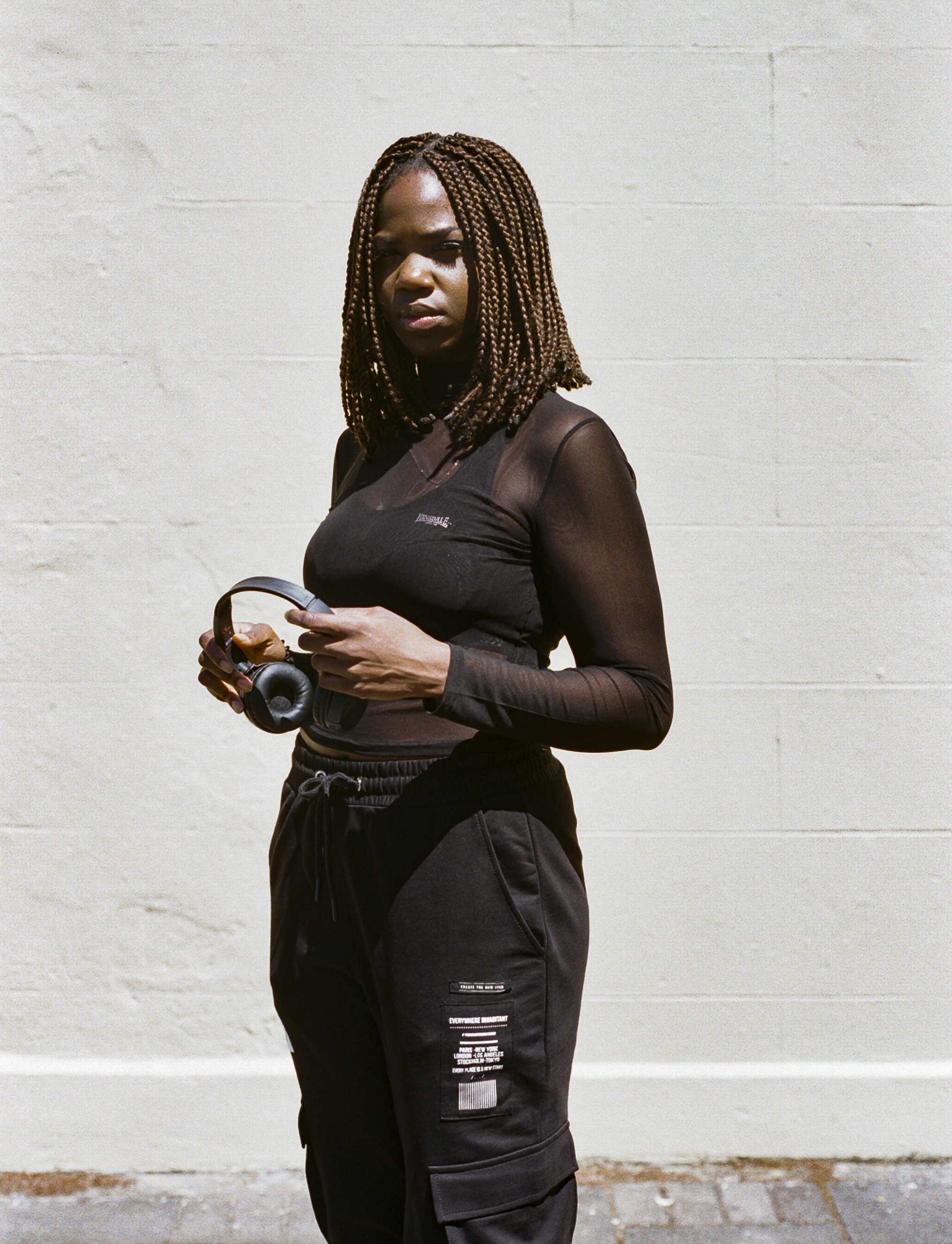 For ENNY, 2020 was far from shabby. The South East Londoner kicked off the year with the song "He's Not Into You", a laid-back, neo-soul-tinged offering whose title pretty much speaks for itself, before introducing the world to her Amia Brave-assisted track "Peng Black Girls"—an uplifting ode to, well, peng Black girls, which went on to feature Jorja Smith on the remix. These two songs gave us an upfront look at the type of artist ENNY is and will continue to be moving forward: a socially-aware talent who can relate to a wide range of people with her almost poetic stylings. Inspired by everything from Missy Elliott's discography to gospel and soul, ENNY is a student of music and her upcoming debut project will no doubt prove it. —Joseph 'JP' Patterson 
---
Keeya Keys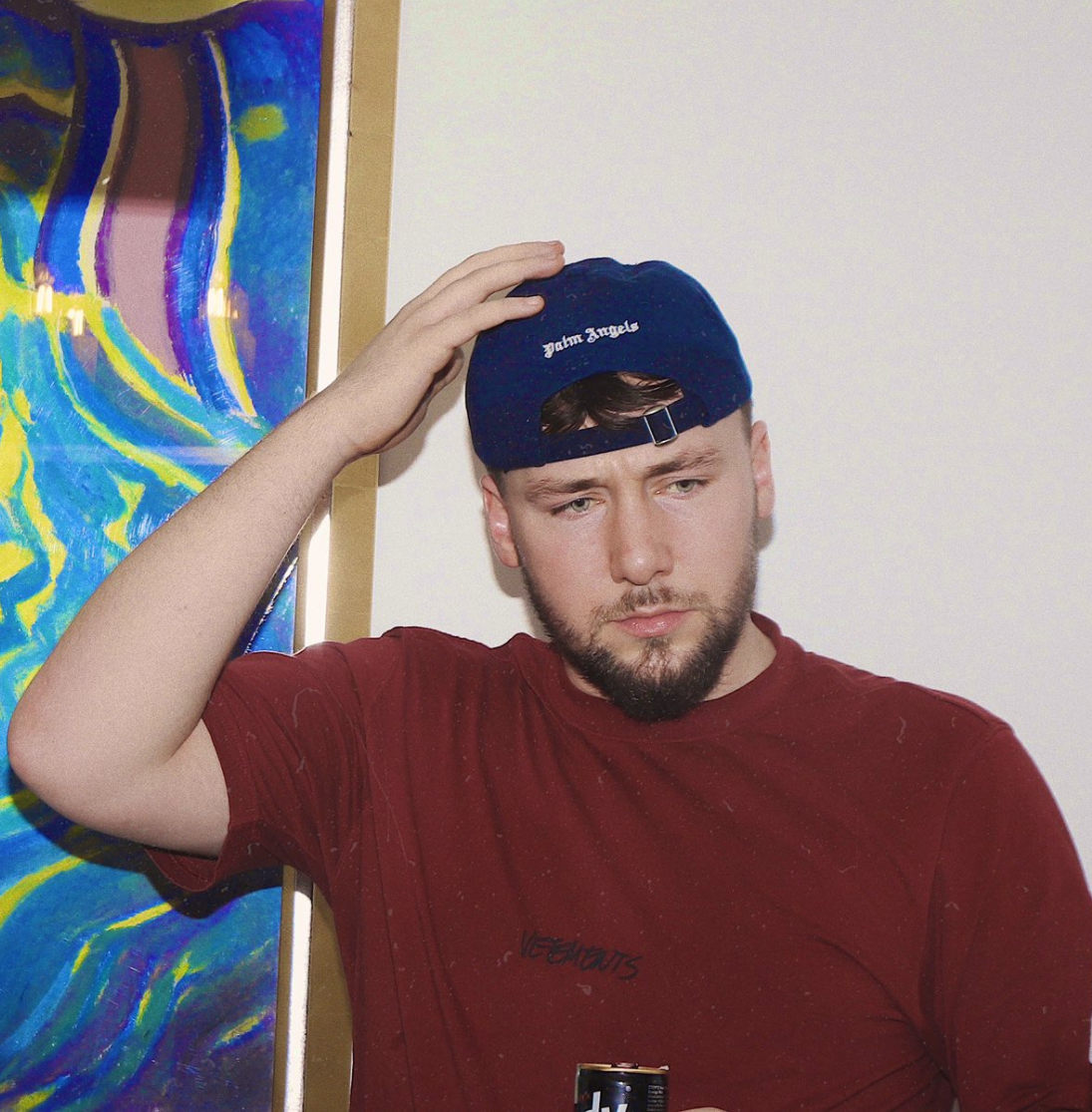 Look up the word 'infectious' in the dictionary and Keeya Keys' name will be stationed right below. The North London artist and former footballer has made a big splash in such a short time, securing viral success with smash-hit "RUUD" last summer and dancing his way into the hearts of the scene. Over a handful of releases since the start of 2020, Keeya has displayed a propensity for razor-sharp wordplay, jack-the-lad type humour and nods to the ballers he grew up admiring. A child of grime, Afrobeats, soul, jazz, and everything in between, Keeya regurgitates his influences into the music—adept at rhyming over sounds as diverse as UK drill ("T90 FREESTYLE"), and UK garage ("Bebey"). Meanwhile, his airtight flows and pockets owe themselves to his previous life as a grime MC, preparing him for future stardom. With his breakout "RUUD" mixed and mastered by UK producer-to-the-stars, JAE5, and several members of NSG found skanking in his music videos, it's obvious Keeya Keys is in great company. Exciting things are yet to come. —Yemi Abiade
---
MizOrMac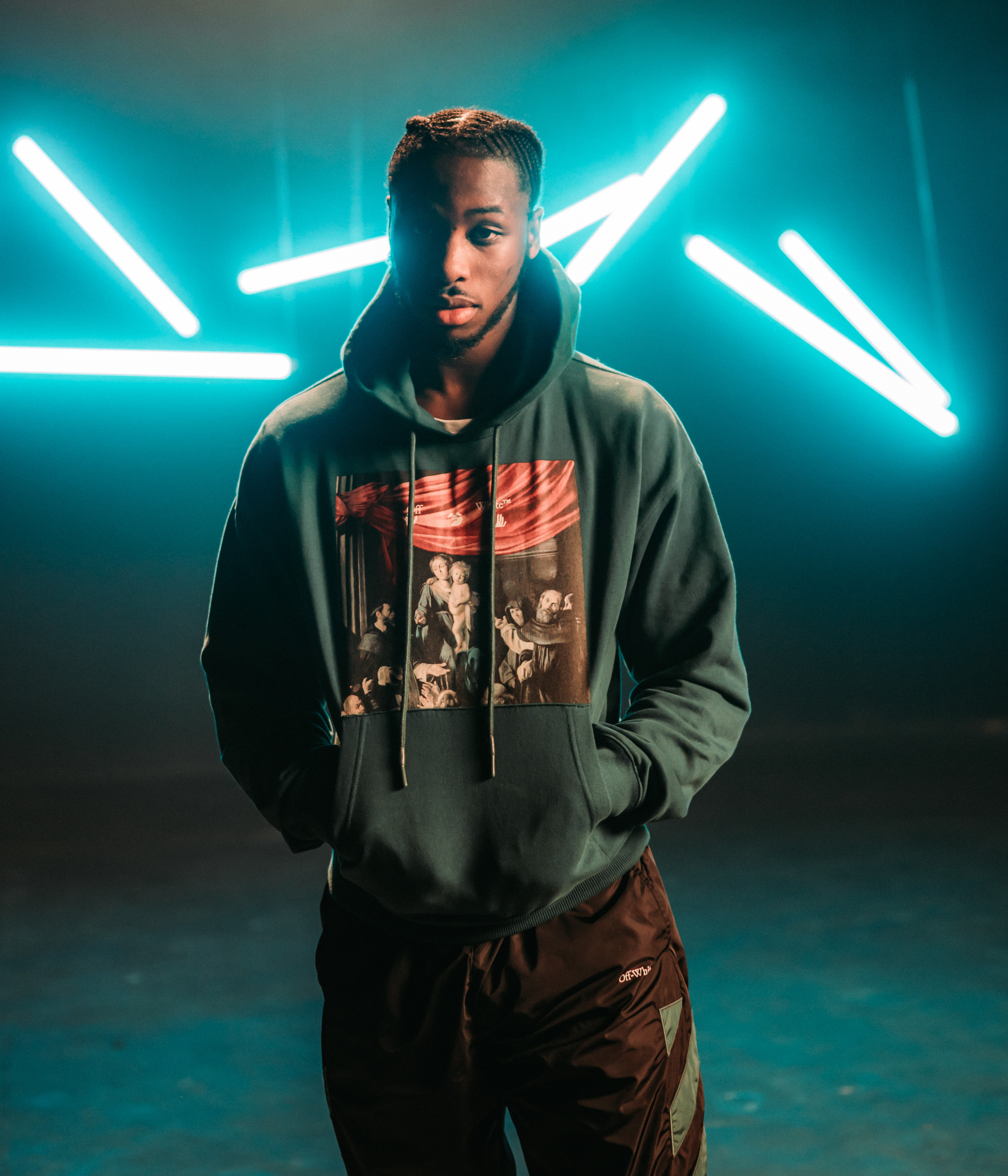 Mid-2020, MizOrMac was on the cusp of becoming the next big thing in UK rap, but this was cut short when he got recalled right before Christmas. Promising fans it wasn't a "full recall" and that he will "be back soon", the Harlem Spartans rapper did leave us with some gems to enjoy until his return. Released after an earlier hiatus, "Return Of The Mac" was one of 2020's finest examples of street storytelling and charismatic flows, before teaming up with fellow Spartan Loski for the ad-lib heavy "On Me", and ending the year with "Right Step Left". No stranger to the scene, Mizzy can be heard on a number of Harlem Spartans songs and freestyles which date as far back as 2015, but his more recent solo work has put him in great stead for a 2021 takeover. —Joseph 'JP' Patterson
---
Tia Carys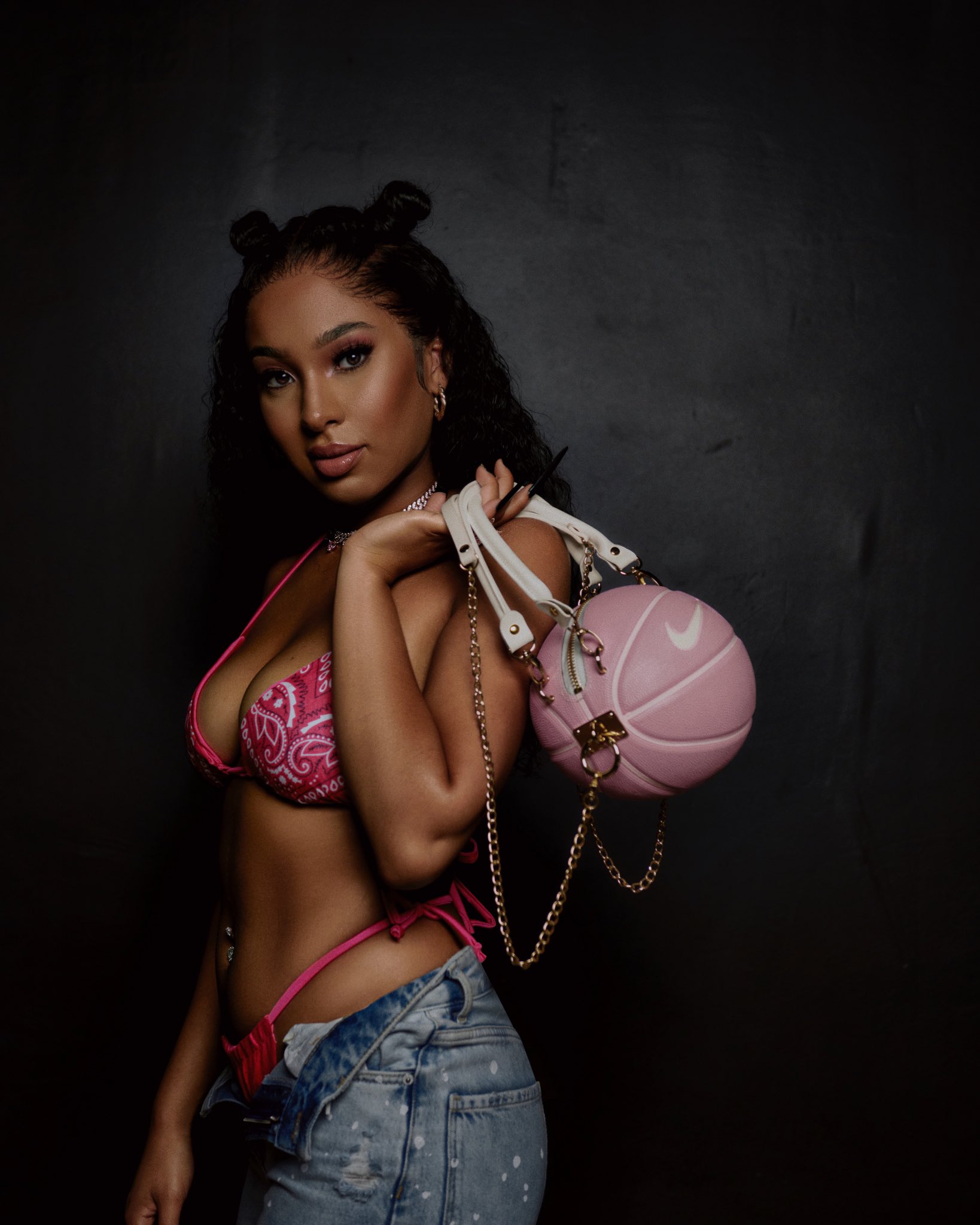 One of the defining characteristics of UK rap in 2021 is that it won't be dominated by one particular style or sound. Instead, it'll be the year of the individual—individuals like rapper Tia Carys from West London. Although born completely deaf, Tia recovered her hearing via surgery and hasn't taken any of it for granted. Inspired by Wretch 32's 2015 Fire In The Booth, her very first foray came via Instagram when she took on the same instrumental by The xx to explore her sexuality and her identity. Tia admits she wasn't as consistent as she could have been in the years that followed, but that all changed in 2019 when she released her debut single, proper: "English x Ghana". Since then, she's been running a mile-a-minute, filling 2020 with a fresh batch of singles, the EnRoot EP, and an appearance on Fraser T. Smith's Future Utopia: 12 Questions LP, finding herself in the company of Kano, Dave and Stormzy. Make no mistake: Tia Carys is only getting warmed up. —James Keith
---
Offica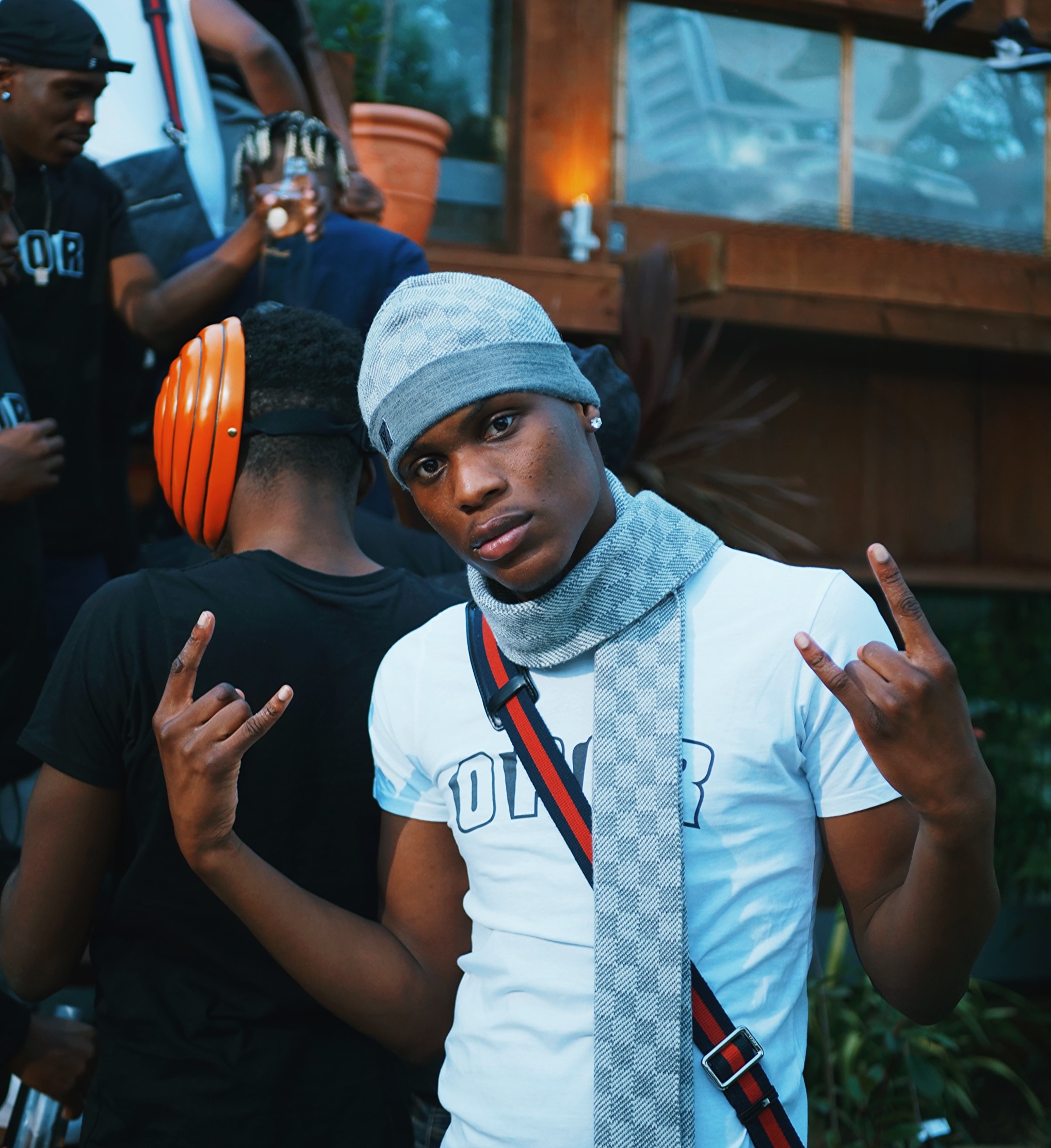 A92's Offica is officially from Ireland but he is close and worthy enough to make our cut. Fast becoming known for its idiosyncratic take on the drill sound, the scene coming out of Ireland today is blowing up on the British Isles with Offica and his crew leading the charge. The former masked driller was born in Nigeria and, coupled with his unmistakable Irish twang, Offica uses this to his advantage with the sprinkling of native pidgin in his ghostly-flowed rhymes. Fresh from a Top 40 hit with A92 and their "Plugged In Freestyle", plus a batch of impressive singles including "Skiddibop", "Opor", and "Where's The Motive?" with Blanco and Reggie, Offica has proven that he has what it takes to win. —Joseph 'JP' Patterson
---
Frosty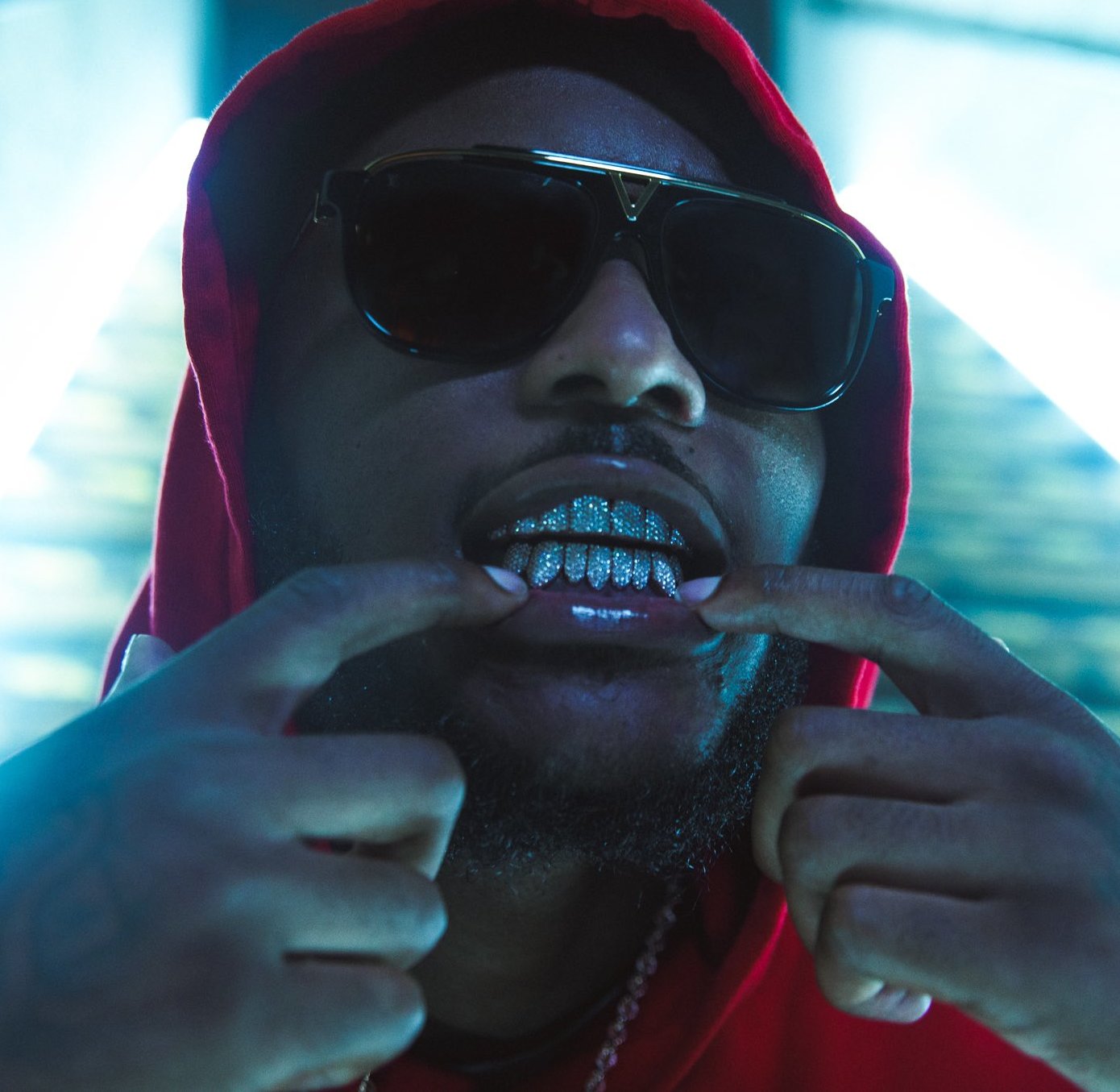 In the world of UK drill, impact is everything. When Streatham's Frosty debuted in 2019 with "County Lines", he successfully made his voice heard in a very crowded room. New names are constantly vying for attention (and falling by the wayside), but Frosty's debut arrived with no video and very little fanfare or promotion. Despite all that, within months of uploading the track to YouTube, he was inundated with co-signs from Slim, K-Trap, Russ and even Kodak Black. A year later—and a brief stint in prison behind him—Frosty was putting some serious numbers on the board. Every streaming service and platform had his debut sitting at seven figures and he'd just signed a contract with Sony Music. Although the past couple of years have been a little mixed for Frosty, the critical and commercial success of his debut project, Under Surveillance, has set him up for an enormous 2021. The prospect of a supporting tour is obviously up in the air right now, but if the past twelve months have taught us anything, it's that Frosty doesn't need any of the traditional tools to make himself heard. —James Keith
---
Lex Amor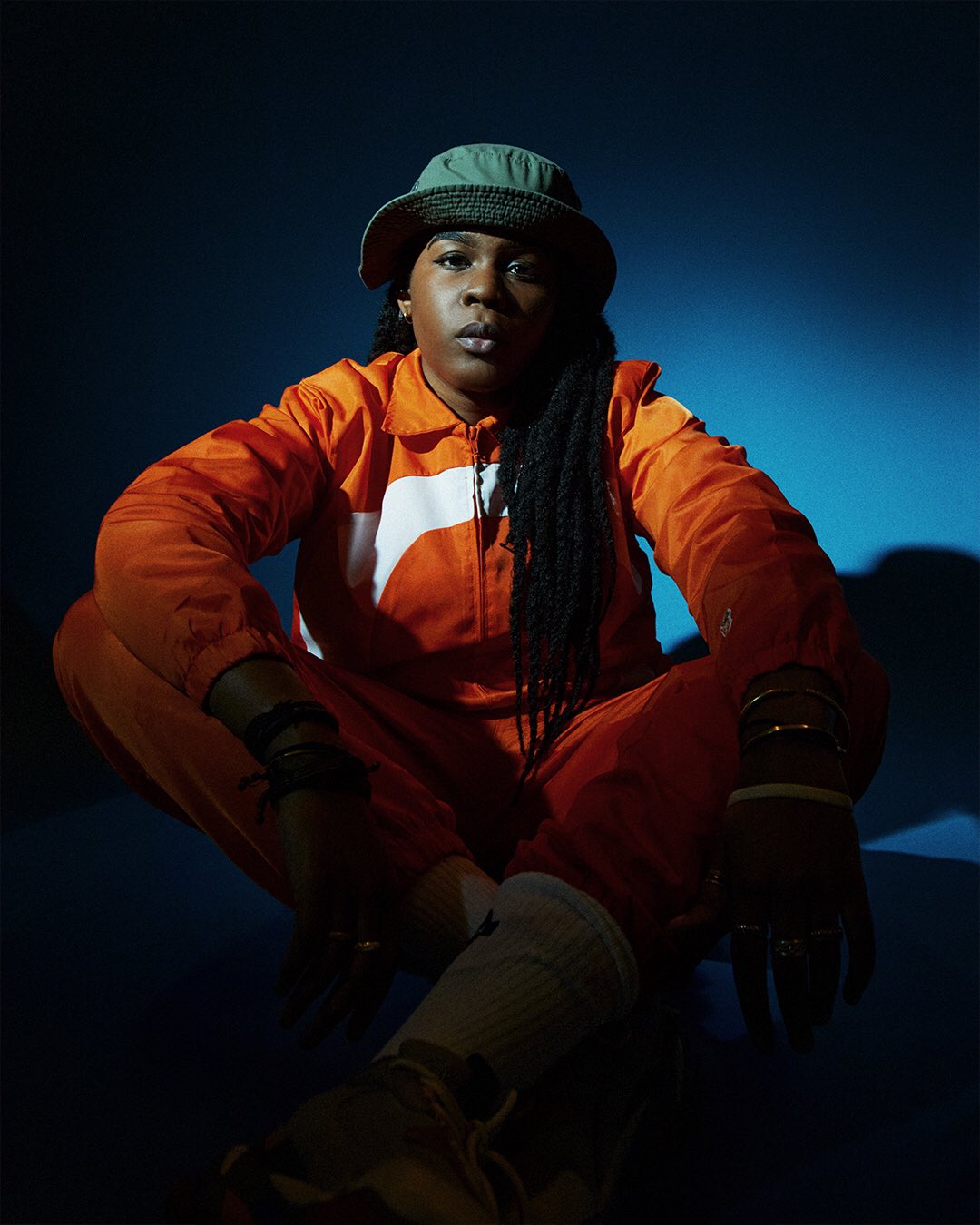 Lex Amor has been making music since 2017 and quietly growing in stature. With a somewhat off-kilter, monotone vocal delivery, she packs her music with messages and purpose, her lyrics perfectly balanced between witty and direct. Hailing from North London, with influences as far-reaching as Lauryn Hill, D'Angelo and Thom Yorke, Lex Amor's vocals serve almost like an extra instrument over the soulful, sometimes experimental production she populates. Her outlook is inward as she takes stock of her upbringing and surroundings in musical form, bringing the best out of frequent collaborators such as Ego Ella May, Lo-Wu, Maxwell Owin, and The Silhouettes Project. Lex's debut project, 2020's Government Tropicana, was a meditative effort, a chance for her to tell "the story of first-generation working-class London." Amid slick wordplay and heaters such as "Mazza" and "Odugwu (Freestyle)", the set offered up a formal glimpse into her powers. A weighty performance on the COLORS Berlin platform and more than one million streams later, Lex's vision is taking her places, fast. —Yemi Abiade
---
#98s
East London crew #98s feature a lot of established artists—namely the Homerton contingent: Unknown T, V9, KO, Jimmy—but as a collective unit, they technically qualify as newcomers. The other reason we couldn't leave them out was their recent mixtape, Class Of 98s, which is almost guaranteed to bring them a massive year ahead. Joined by DA, Al Chubbino, Billy Billions, Stally, Hitman and Mazza, #98s are the supergroup mega team-up that the drill scene needed. Comic book references come thick and fast in the drill world and the scene is all about big characters, perhaps even more than rap itself. Thanks to the use of masks (particularly V9's Deadpool get-up) and more on-mic risk-taking, drill's biggest players are the larger-than-life ones who sound like no one but themselves. As individuals and as a collective, #98s are only going to get bigger. Let's just hope they can still find enough time to get in the studio together for a Class Of 98s sequel. —James Keith
---
Graft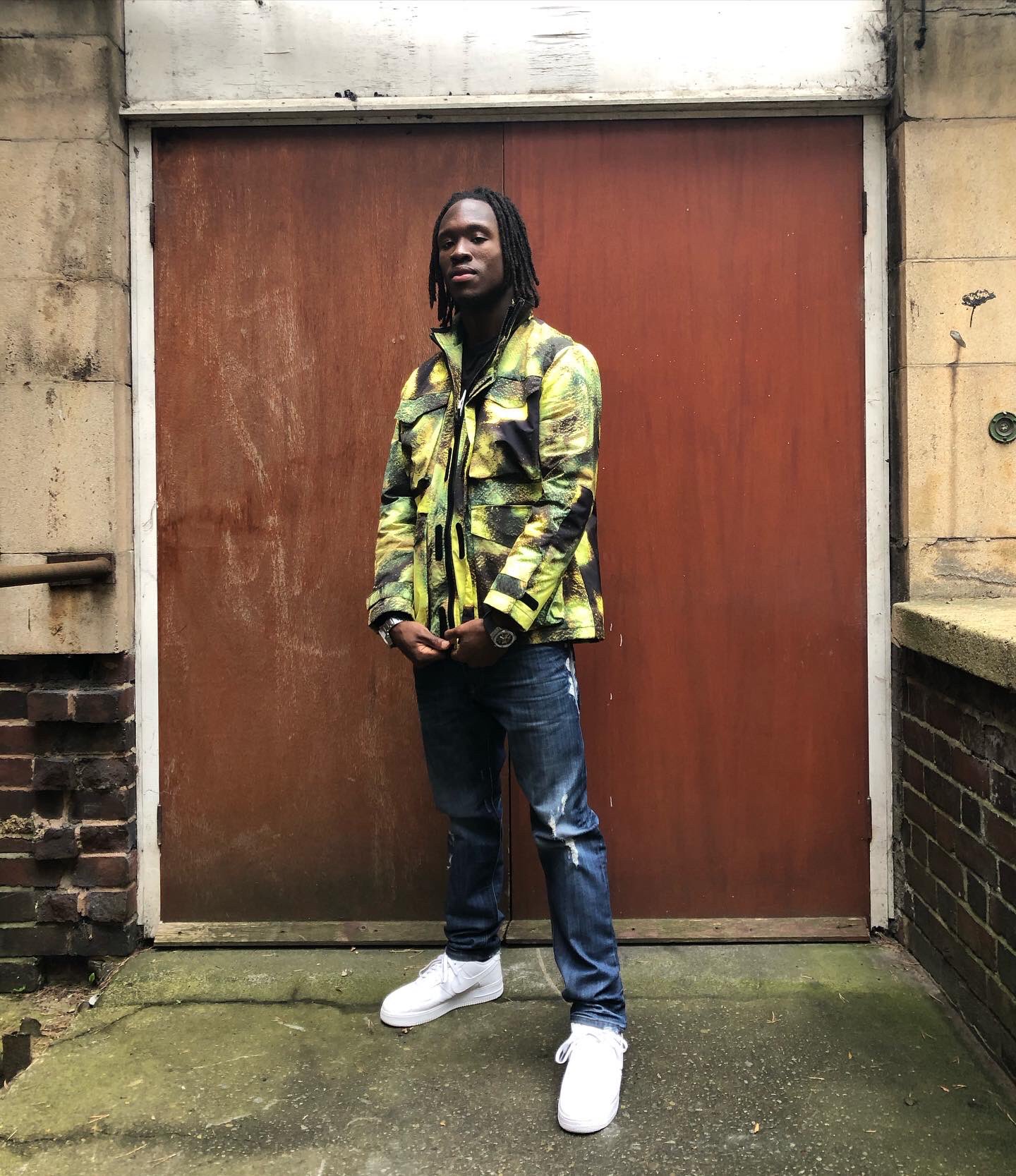 After proving his talents on BBC Three's The Rap Game UK last year, Leeds-repping Graft caught the attention of hosts DJ Target, Krept, Konan, and the entire nation as he came out victorious in the competition. If you're from up North, you may have seen Graft impressing local crowds with some energetic grime freestyles, along with his vibrant, pre-Rap Game release "Ignited Flows"—a track that reps West Yorkshire life to the fullest. Now coming into the new year, with a Play Dirty single deal under his belt, the country will be keeping an eye on Graft to see what The Rap Game winner does with the momentum. —Jack Lynch
---
Ivorian Doll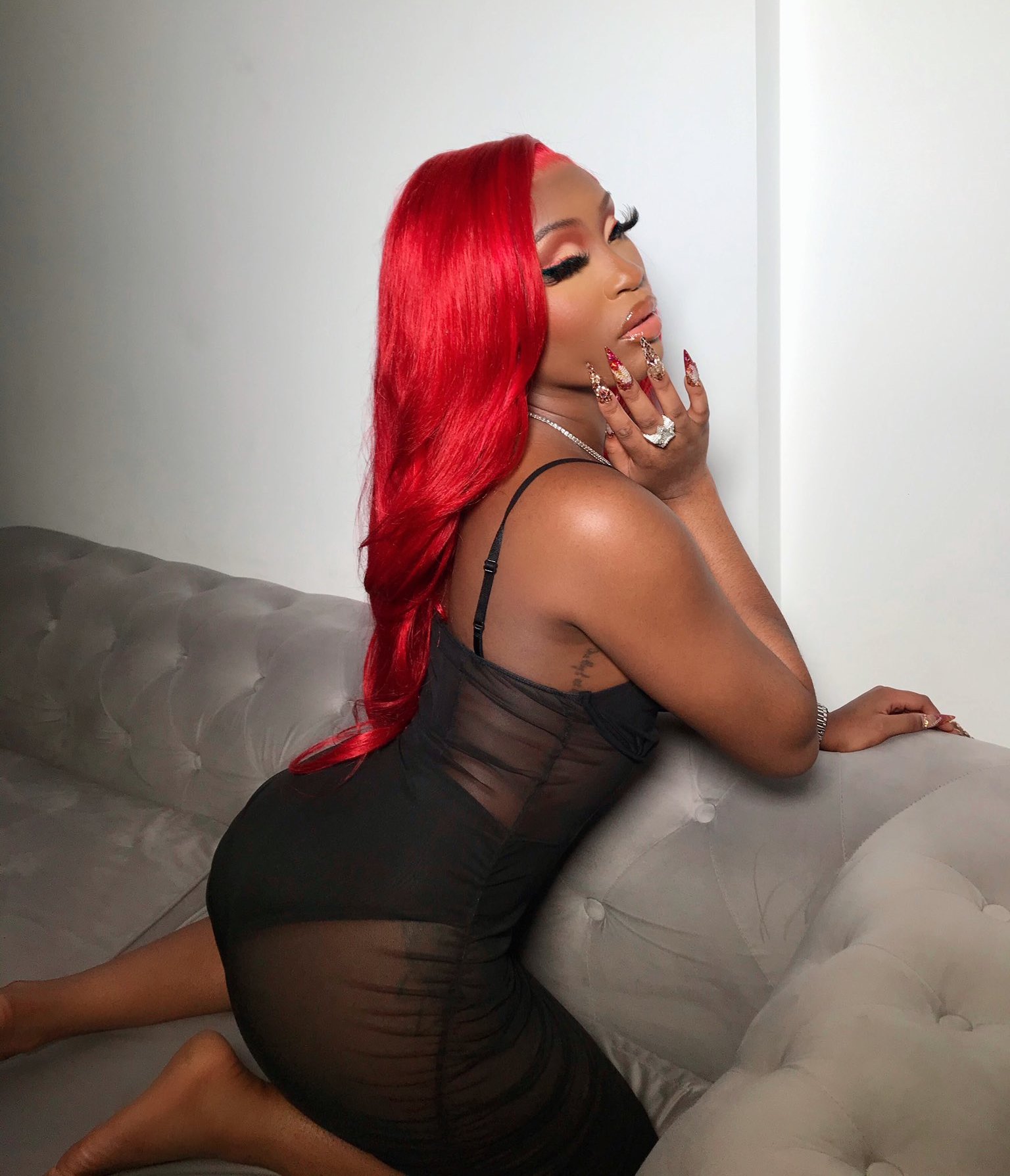 Ivorian Doll injects Bad B energy into the male-dominated drill scene with ease, so it's only right that she holds the crown as its Queen. The East London rapper has been turning heads with her brand of in-your-face lyricism for the past eighteen months, and even saw her recieve a MOBO nomination for Best Newcomer off the back of "Body Bag" and the controversial "Rumours", in which she addressed the foul talk that surrounded her name. She's been heavy on the feature work, too, collaborating with everyone from Headie One and Ray BLK to DreamDoll and Saucy Santana. Unafraid to speak her mind, as we were quick to find out on "Rumours" and her Daily Duppy send for Lady Leshurr, IVD is on an unstoppable path to becoming one of the UK's all-round breakout stars. —Minou Itseli
---
French The Kid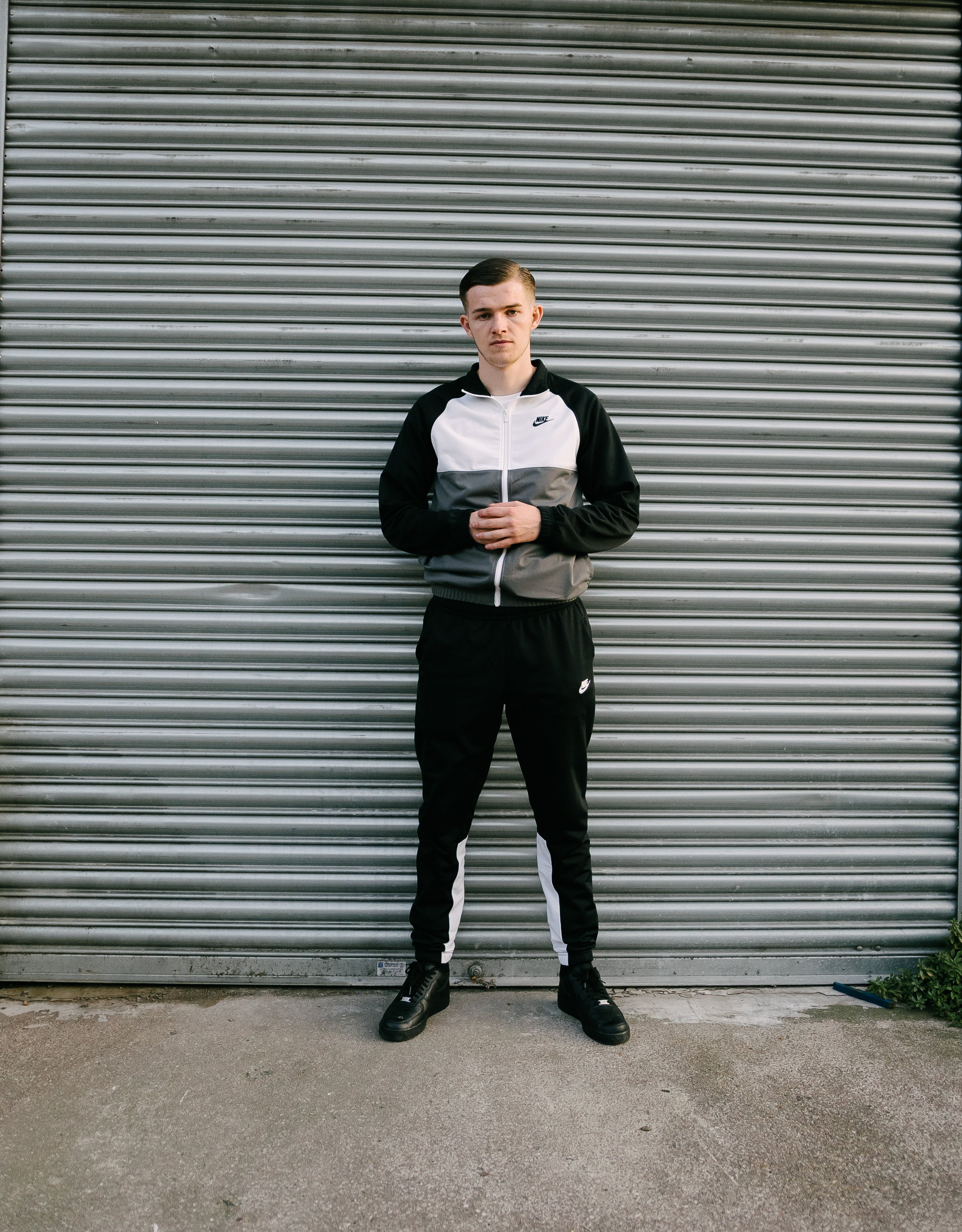 French The Kid, who was born in Essex and raised in France, had a very busy 2020. After his breakout track, "Bella Latina", caught the attention of the masses with his smooth transitions from English to fluent French, he's become the guy to add a slice of European flavour to the UK rap scene. His ability to switch up flows is something the people are also loving: peep his Mad About Bars freestyle to hear him go from aggy, street-talking drill to a more mellow, storytelling energy that touches on family drug addiction and mental health struggles. Tracks like "Dream", "Broken Toys", and the Kenny Allstar-assisted "Coco" are also shining examples of French The Kid's deftness on-mic, and now—just like the TOWIE slogan—the only way is up. —Jack Lynch
---
Teeway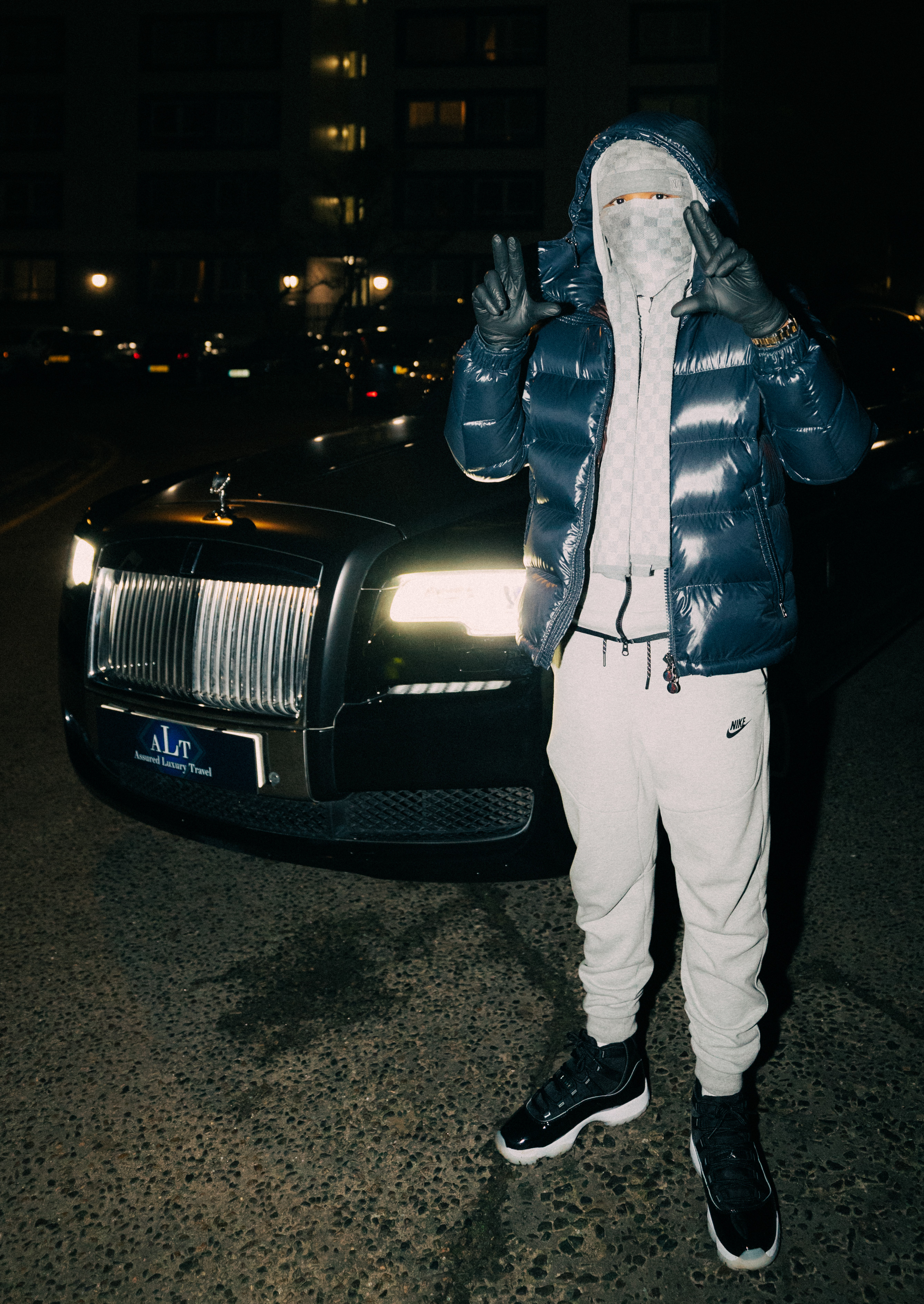 Ever since he featured on Top Boy's OVO-curated soundtrack with the song "Feeling It" in 2019, Teeway's name has been on fire. Last year saw the Norwood rapper's consistency reach new levels with drops like "Dinner Time" and "Private Ryan", as well as "Year Of The Real" alongside M1llionz and Pa Salieu; we've all seen what those guys have gone on to do, and 2021 could potentially be the year that he follows suit. Starting off as he means to go on, Teeway was one of the stars of the Groundworks Cypher earlier this month, and has since promised a project to his fans. Known for his assured presence, sharp-witted lyricism and his ability to execute multiple flows, Teeway has all of the necessary ingredients to make himself a staple in the scene. —Aaron Bishop
---
R.A.E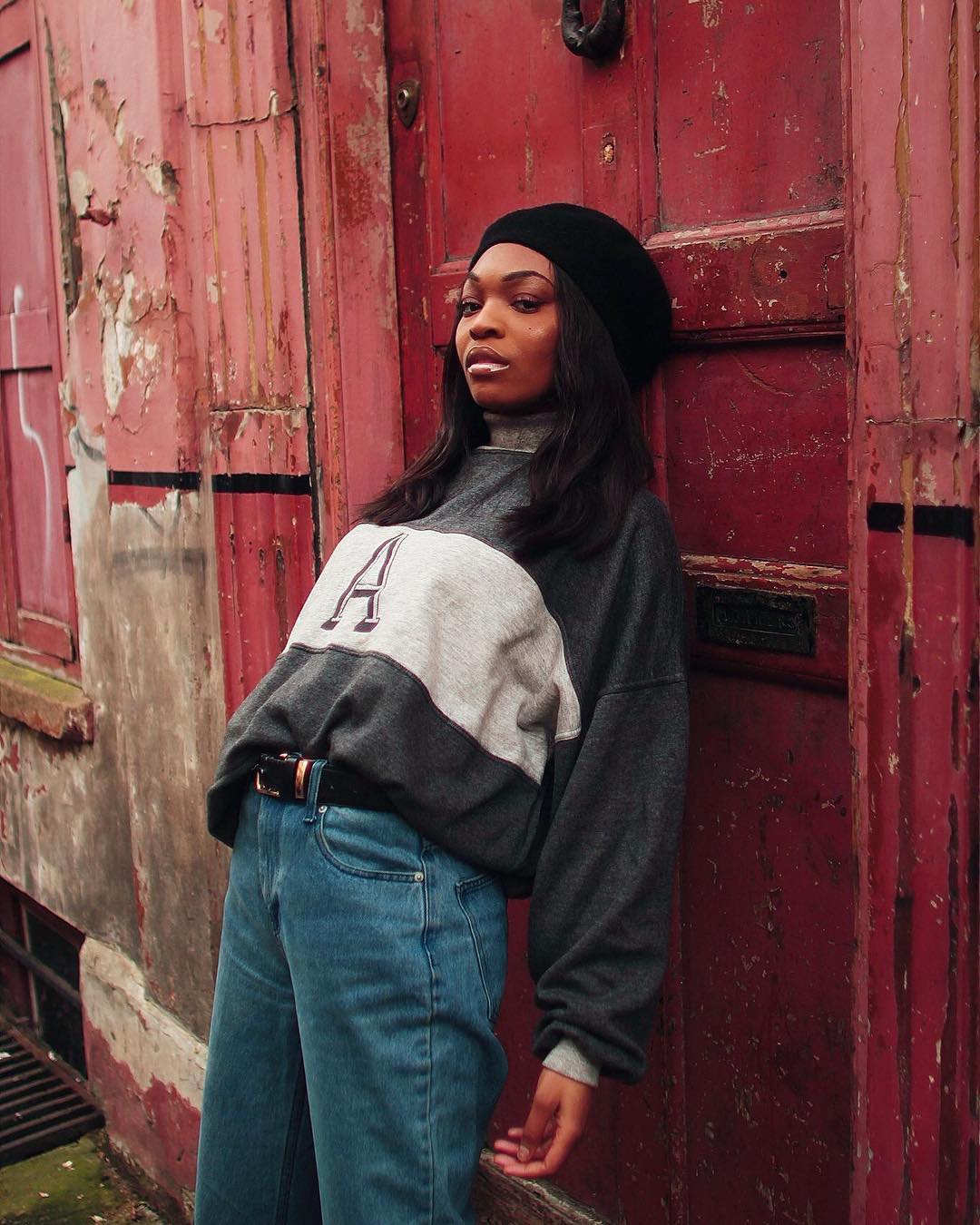 R.A.E (Rising Above Everything) is a breath of fresh air. Just as skilled at rapping as she is at singing—with a sound heavily inspired by '90s hip-hop—the South East Londoner gives us retro rhyme patterns, melodies, and fashions for the win. From 2019's "Damn Jermaine", which got co-signed by the likes of super-producers Timbaland and Jermaine Dupri, to her most recent project Listen Up, R.A.E has found a lane that only she possesses and it's likely you'll see her name a lot more in 2021. If you're looking for non-stop vibes and feel-good energy, look no further than R.A.E. —Minou Itseli
---
BackRoad Gee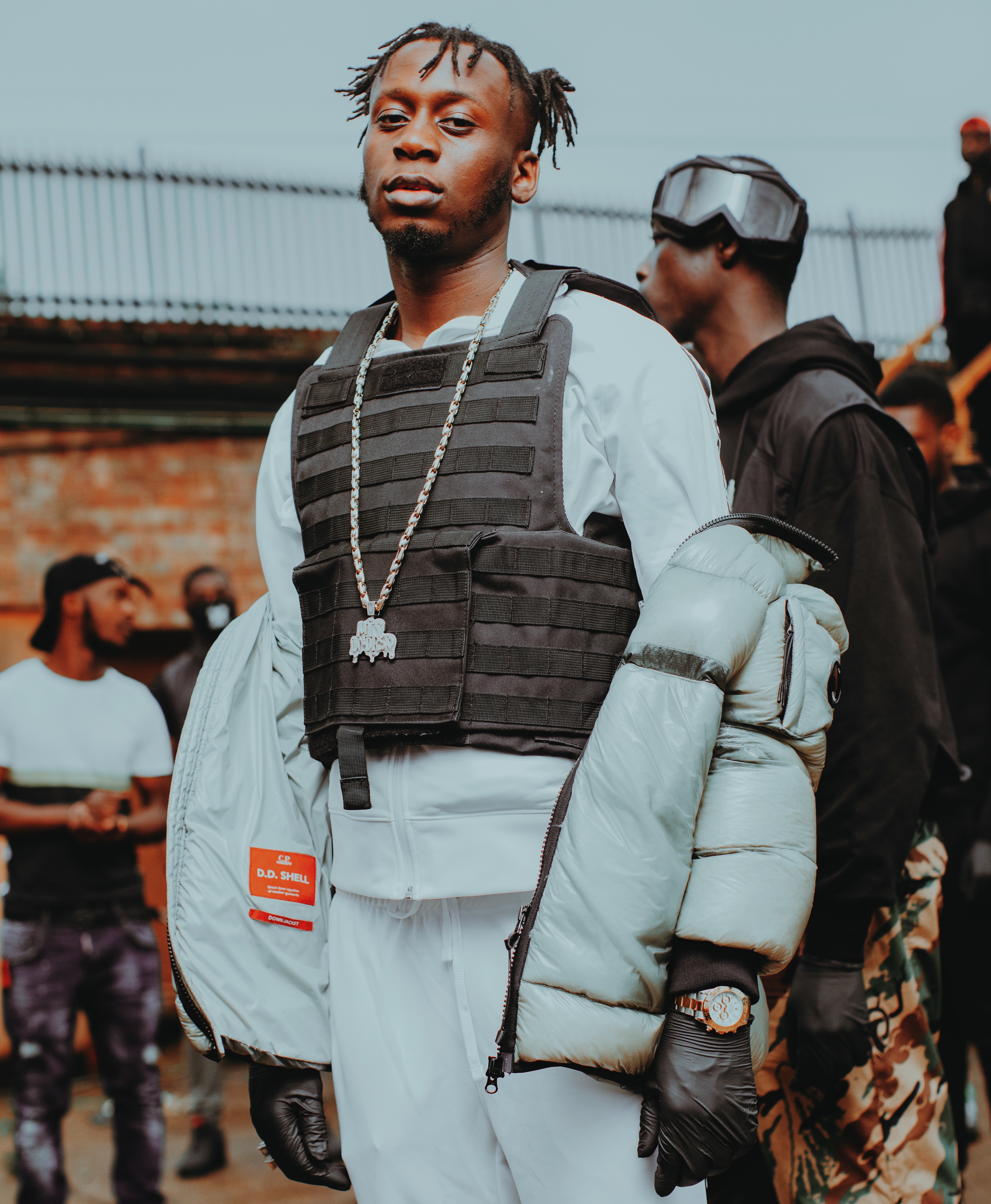 BackRoad Gee is a different kettle of fish. Rhyming over a mix of grime, drill and dancehall, the East London rapper boasts energetic but determined flows and bars, frequently switching up his delivery from English to Congolese-French. BRG's arrival felt like a surprise uppercut to the chin, and his 2020 project Mukta vs Mukta proved an invitation to his hellacious world, the street life and all that comes with it. And he's just as comfortable on wax with UK legends as he is with the new generation. Last year, BackRoad Gee hopped on the remix of D Double E's "Can't Tell Me A Ting" alongside P Money, Frisco and Novelist, as well as weighty features from Lethal Bizzle and Jme on "Enough Is Enough". Then there's his show-stealing contribution to Pa Salieu's "My Family", one of last year's finest. BRG's latest drop, "Take Time", diversifies his style, proof that he could slow the vibes down in this smooth ode to Black women. It's a shame the coronavirus pandemic has so far robbed us the chance to see him live, in all his chaotic glory. In the meantime, though, BackRoad Gee will continue to keep the scene on its toes with his every move. —Yemi Abiade
---
Sai So
Sai So made waves last year with the release of "Demon Time" and its subsequent remix featuring rap dons Potter Payper, M24, Skore Beezy and the HP Boys. Given that live shows weren't possible and the clubs were shut, it's likely that the song could have been even bigger than it was had the circumstances been different. Since then, the rapper's worked with WSTRN and released more music and freestyles, never resting on his laurels. Fans of OJB will already be familiar with Sai So, but with his audience having been expanded and his network of artists increased, 2021 could be the year that he doubles down on his achievements from last year and proves he has more street heat in the tank. Bold, brazen and unapologetic, Sai So has an energy and confidence that the UK music scene definitely has room for. Time will tell if he's able to capitalise on it.—Aaron Bishop
---
Dreya Mac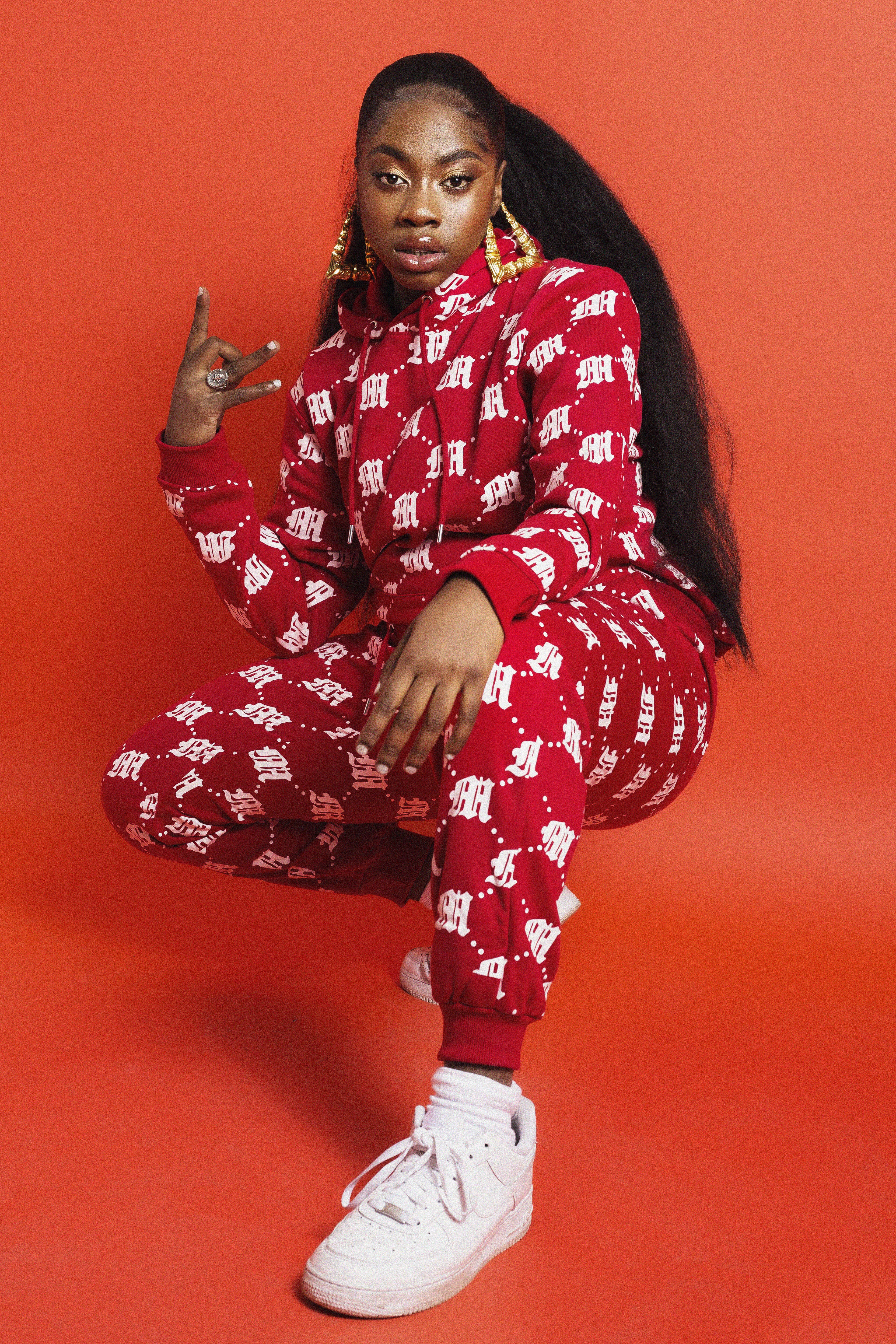 Even though she only dropped her debut single last April, Dreya Mac is no stranger to working in music. You may have first seen her in the dance crew that followed Stormzy around London in his now-iconic "Vossi Bop" video, but since then, the dancer-turned-artist dropped "Skippin", her first ever release, and a collab with Mally entitled "Sativa". Merging her powerful raps with R&B-tinged vocals, Dreya Mac is bringing a refreshing energy to UK rap's table, and we're all ready for her to dish up more of what she's been cooking in the kitchen. —Jack Lynch
---
Clavish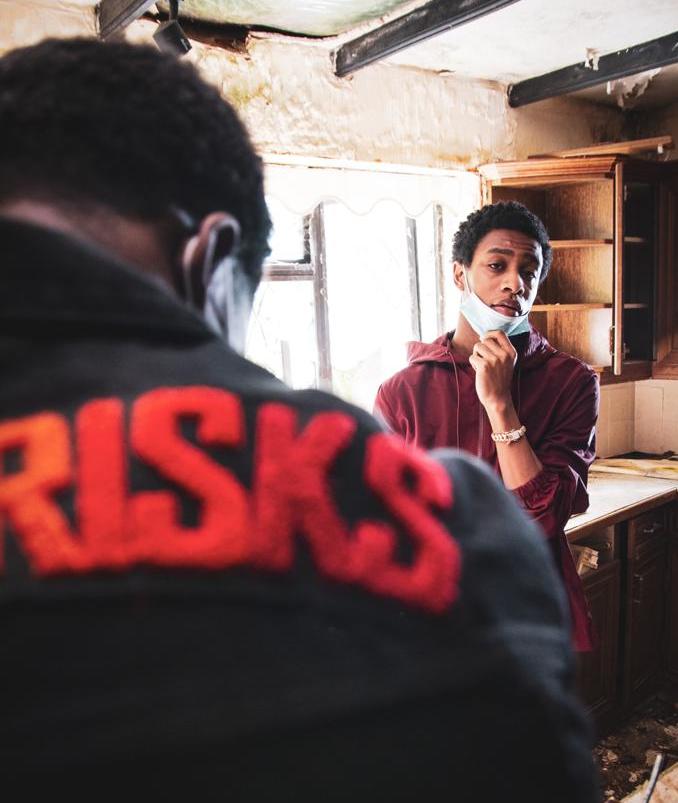 Despite the global pandemic, Clavish took 2020 by storm with his tracks "Could've", "No Cap", "Amiri Balmain" and "100MPH Freestyle X2", plus a standout performance on Nines' Crabs In A Bucket cut, "All Stars 2". This all culminated in arguably one of the hardest Daily Duppy freestyles of the year in October. With his laid-back flow and demeanour, the North London spitter makes rap seem like a breeze, like something he just does for fun. Talking about the things he's seen and done, there's no doubting Clavish's authenticity in the booth, and with last year setting the stage for him to stake his claim, all eyes are now watching what the next move will be. —Aaron Bishop
---
Teezandos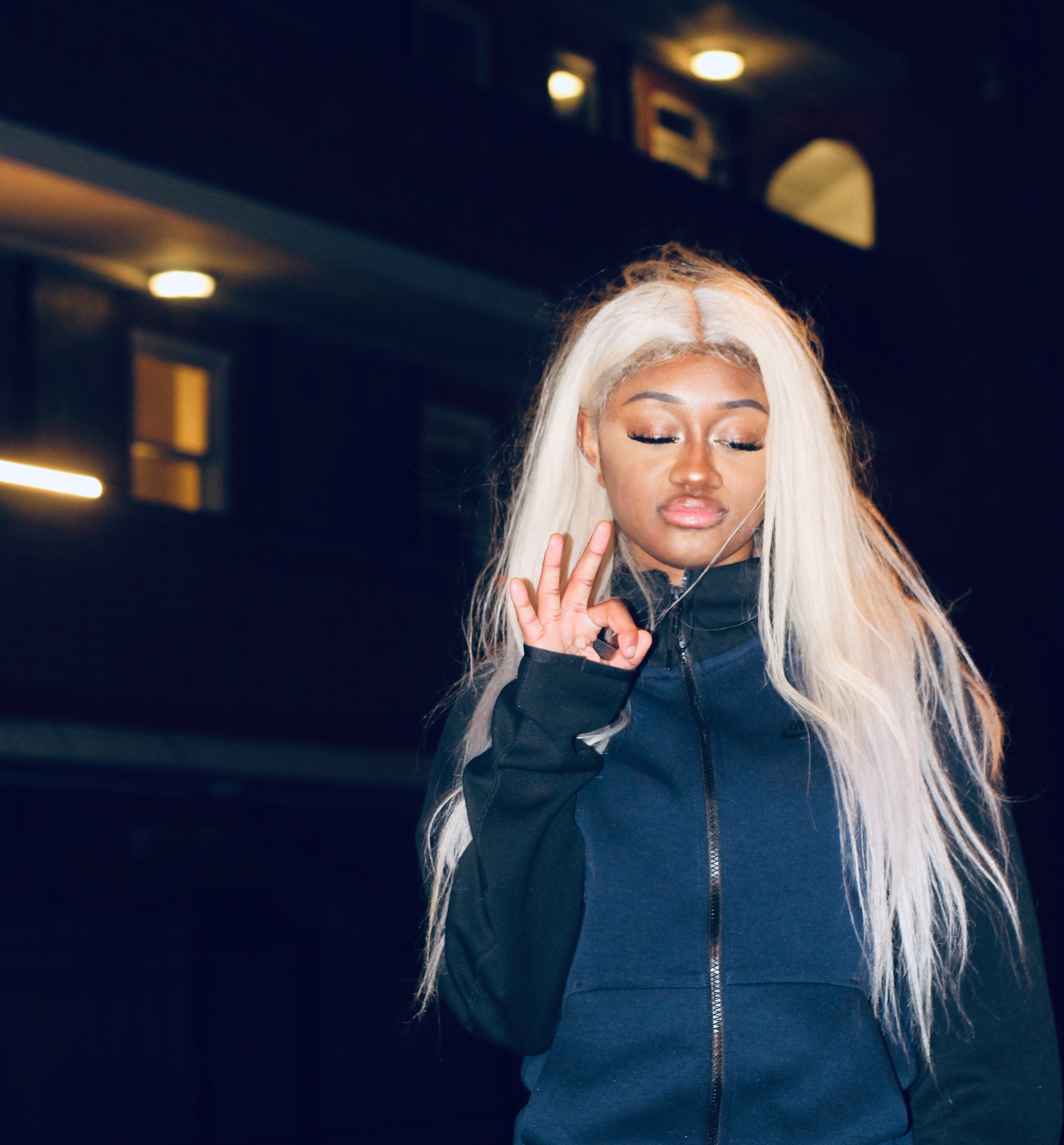 How can someone so young and small be so confrontational and raw? Teezandos' musicality is something that grapples with the person behind the mic in a way that is so precise, it feels like something we shouldn't even be listening to. Gaining an authentic underground buzz for that very reason, the East Londoner was nominated for Best Female Artist at the 2020 Rated Awards, and it's not hard to see why: her track with Fizzler, "Phone Call", along with sturdy freestyles for BBC Radio 1Xtra and Westwood Crib Sessions, showed what she could do lyrically—which is shell down on any beat that's put in front of her. Putting on for the hood girls all over, Teezandos is the truth. —Minou Itseli
---
TiZ East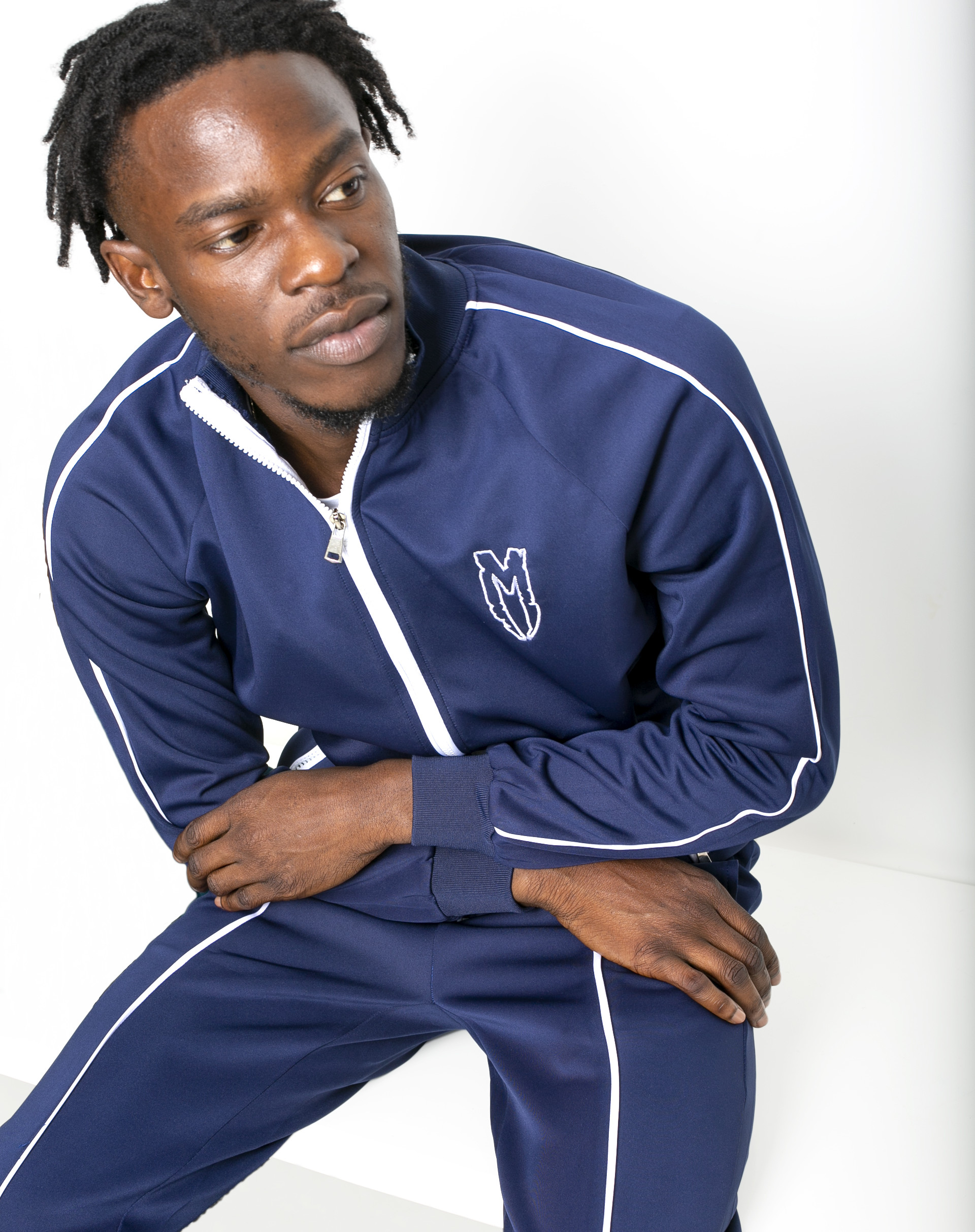 Newham rapper TiZ East first made waves when he released "Nokia Or Zanco" in 2019, but it was his 2020 project, T-House, that opened people's eyes to his rap-star potential. Stretching over five tracks, UK rap foundations welcome subtle dancehall tropes that allow us to vibe out while taking in East London street tales from the world of TiZ. Announcing that he will be putting out visuals for each track on the T-House EP, the world could well be TiZ East's oyster if he plays his cards right this year. —Jack Lynch
---