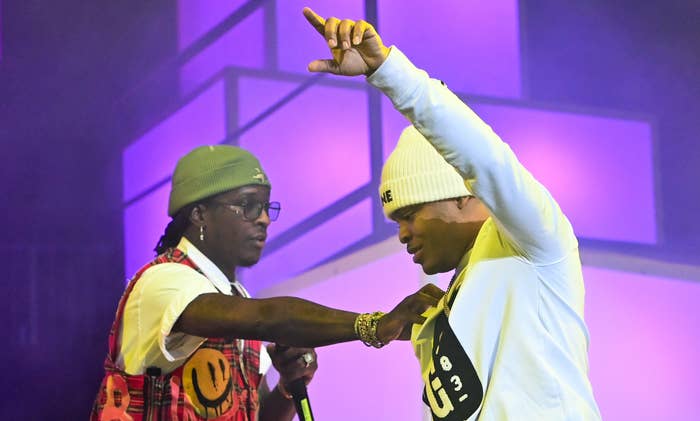 Young Thug's brother has been sentenced to nine years and six months after violating the terms of his plea deal in connection to the YSL case, according to WSB-TV.
Quantavious Grier, who performs under the name Unfoonk, was arrested last month after plainclothes officers became suspicious of a drug deal in progress upon spotting several people standing near the driver's side door of a black Mercedes G-Wagon while parked at a gas station.
Authorities later pulled over the vehicle for a tinted window violation and allegedly smelled marijuana inside the SUV. One officer claims to have noticed the gun in plain view on the driver's side door panel. Grier said the firearm was "clean," leading the officer to believe he was aware of the gun's existence.
Unfoonk received a slew of charges, including possession of a firearm by a convicted felon and persons associated with a criminal street gang count to participate in illegal activity.
As part of a plea deal, Grier was found guilty of one count of violating the RICO act in Georgia in exchange for a 12-year sentence, 10 of which would be served on probation. The remaining two years were commuted to time served.