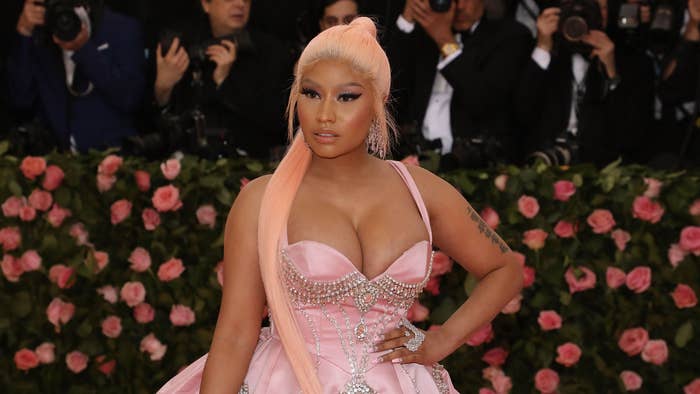 Nicki Minaj revealed Monday that she will not be attending this year's Met Gala due to the event's vaccination mandate.
"They want you to get vaccinated for the Met. If I get vaccinated it won't for the Met," Nicki wrote. "It'll be once I feel I've done enough research. I'm working on that now." 
During the discourse on Twitter about her hesitancy towards receiving the COVID-19 vaccine, Nicki said a friend of her cousin in Trinidad had his fiancée call off their wedding when he allegedly became impotent after getting the shot.
"My cousin in Trinidad won't get the vaccine cuz his friend got it & became impotent. His testicles became swollen," she wrote. "His friend was weeks away from getting married, now the girl called off the wedding. So just pray on it & make sure you're comfortable with ur decision, not bullied." 
Nicki later said that she'll likely get vaccinated down the road.
Many people responded to Nicki's tale about her cousin's friend's swollen testicles by suggesting it may have had more to do with a possible STD, as opposed to a side effect to the COVID-19 vaccine. Others joked about the person's story getting significant attention on social media.
You can check out a sampling of reactions below and head over to the CDC's website for information on both COVID-19 and vaccines.