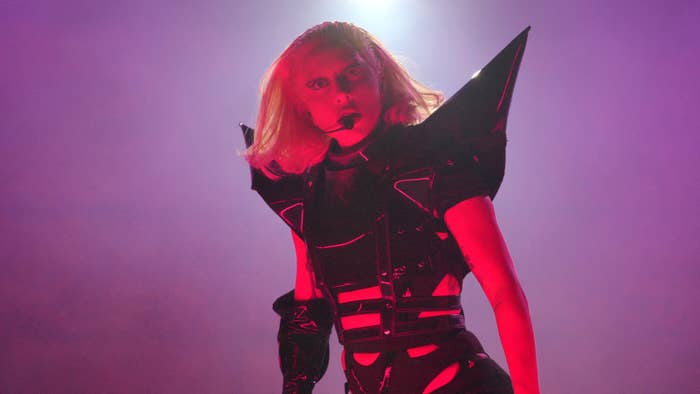 Lady Gaga had only six songs remaining when she was forced to abruptly end her performance in Miami on Saturday night due to inclement weather, according to People. 
Before leaving the stage, Gaga explained that the decision to suspend the remainder of her set was out of abundance of caution for the concertgoers, as well as everyone on her team. 
TMZ reports lightning in the area was what ultimately convinced Gaga to cut her show at Miami Hard Rock Stadium short, an unfortunate conclusion on the final stop of The Chromatica Ball Summer Stadium Tour.  
A tearful Gaga posted a video message on Instagram where she apologized for halting the show while also opening up about the regret she would have carried, if she chose to push through to the end. "I've always wanted to be like that hardcore, bad bitch, but what I really want is to also be responsible and loving and I don't know what I would do if anything happened to anybody in the audience or to any member of my crew, my band, my dancers," she said.  
Gaga posted a written message afterwards, explaining that the lightning was "unpredictable" and "changing moment by moment." She also reflected on the entirety of The Chromatica Ball Summer Stadium Tour, writing, "This was the greatest tour of my life and I will cherish this moment forever—it took a long time for me to heal, but I did."