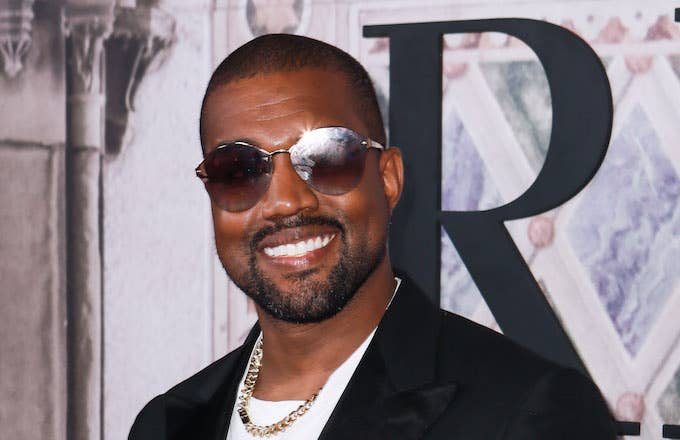 Kanye West's Jesus Is King: A Kanye West Experience has arrived in New York, in what is expected to be the final stop in a three-city tour over the weekend, showcasing his upcoming ninth studio album accompanied by a visual component. The event took place at Manhattan's United Palace, and clips began surfacing online late Sunday.
On Friday, 'Ye made a surprise announcement that he would be previewing Jesus Is King: A Kanye West Experience at Fox Theatre in Detroit. At the time, the expectation was that his long-awaited project would be released for the masses shortly thereafter. Those hopes were eventually stifled by his wife Kim Kardashian, who went on to reveal that the Jesus Is King documentary would be shown in Chicago and New York in the subsequent days, and because there were "a few final tweaks to the mixes,' the album's release would be pushed back to Sunday.
However, all was not lost. The previews helped us better understand what we can expect from Kanye's latest album. According to Billboard, the 10-track Jesus Is King clocks in at 35 minutes with a feature from Clipse, in addition to jazz saxophonist Kenny G doing his thing on "Use This Gospel." 
When Kanye stopped by Chicago to preview his Jesus Is King on Saturday, he also took some time to join Chance the Rapper on stage as his The Big Tour stop, which was fittingly held in the United Center that same night.