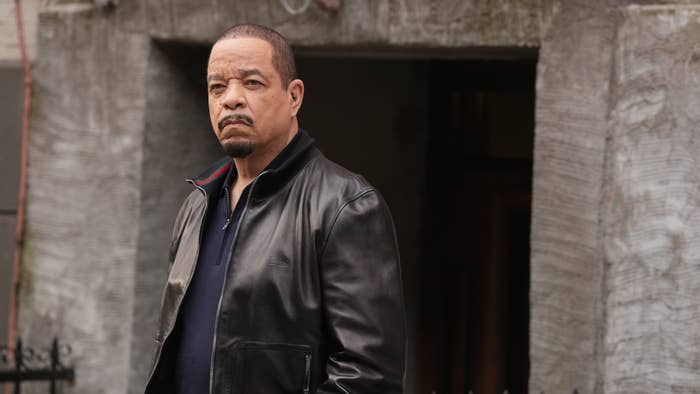 Ice-T had time today for someone on Twitter who called him a "disgrace to gangsta rap" because he "sold the culture out for the TV check." 
"Lol… Says a Bum sitting on somebody else's car. Clownass," Ice-T responded. 
The fan's criticism came after Ice-T tweeted out some words of wisdom where he advised his followers to not worry about what people think about you. 
The "Cop Killer" artist addressed the idea of selling out back in 2015, pointing out that Tupac and Dr. Dre have also taken on roles as cops. 
While Tupac did play a detective in 1997's Gang Related, Dre's stint as a law enforcement official came in Training Day where his character, like Denzel Washington's Alonzo Harris, was corrupt. 
Ice-T's last solo studio hip-hop album came out in 2006 and was ironically titled Gangsta Rap. He joined the cast of Law & Order: Special Victims Unit in its second season in 2000 and has remained there till this day as the series recently concluded Season 23.
The SVU star shared a tweet Saturday indicating the show has increased its year-over-year viewership, leading him to suggest that there could be a few more seasons on the horizon, which he would most likely be a part of.