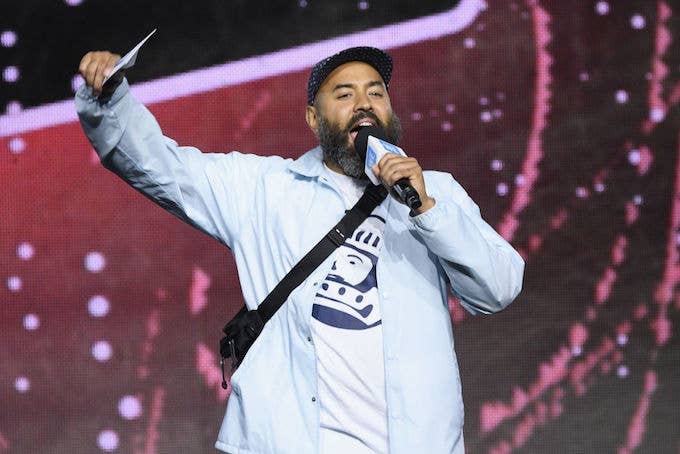 2019 is already wild. On Thursday, Ebro took to Twitter to hold Joe Rogan's feet to the fire over an old video which shows the comedian making a racist joke. What makes this incident even more bizarre is that the co-host of Hot 97's Ebro in the Morning appears to have taken this clip from InfoWars, which is hosted by the far-right leaning, conspiracy theory-spouting Alex Jones. 
"Ya'll good with Joe Rogan?," Ebro asks. "I'm sure he'll apologize, right?" The clip shows Rogan telling a story where he went to the movie theater to see Planet of the Apes. 
"So I look at the iPhone app and it says, take me to this [theater]," he recalls. "And the guy goes 'OK.' I go 'Is that in a good neighborhood?' He says 'Yeah yeah yeah.' He barely speaks English. He takes us there, we get out and we're giggling, 'Oh we're going to see 'Planet of the Apes.' We walk into Planet of the Apes… We walked into Africa, dude. We walked in the door and there was no white people."
Someone attempted to defend Rogan's remark by stating that he tried to walk back the comment after realizing how the "joke" came across as racist.
However, another person shared a video showing all the times Rogan has freely dropped the N-word, eliminating the belief that there was any remorse which convinced him to walk back the remark. 
Rogan has yet to respond.