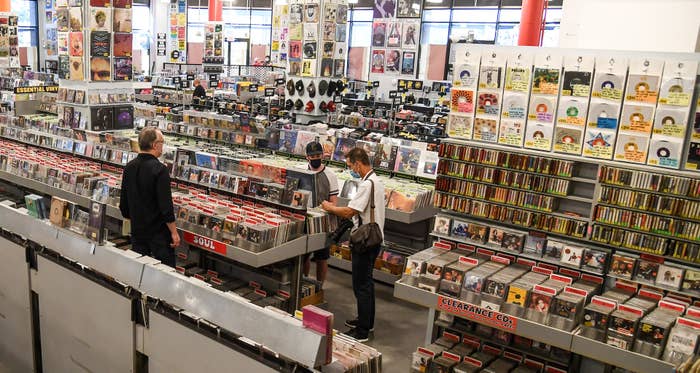 Billboardannounced Thursday that "limited combinations of merchandise and physical albums" will count toward the Billboard 200 chart, starting later this year. 
Dubbed "fan packs," these combinations are limited to merch paired with the physical copy of an album, as "each individual item must also be sold separately in the same web store." Combining merch with a digital download will not be allowed, and any fan pack offerings must receive the advance approval of Luminate andBillboard.
"Fan Pack offerings are a way to recognize the dynamic artist-fan relationship," said Silvio Pietroluongo, Billboard's executive vice president of charts and data partnerships, adding that they make for "an efficient one-click step for consumers to purchase merchandise and music."
In 2020, Billboardeliminated the act of bundling albums at a time when the practice simply got out of hand. Artists were including their albums with anything and everything, from concert tickets to keychains, in an effort to boost sales numbers. According to the New York Times, at least 18 of the 39 titles to reach No. 1 on the Billboard 200 in 2018 used some sort of bundling tactic.  
Prior to Billboard taking action, an interesting subplot from the highly-publicized Billboard 200 battle between DJ Khaled's Father of Asahd and Tyler, the Creator's Igor was the debate over what exactly qualifies as a suitable bundle.
While "Vote Igor!" campaign-style lawn signs were considered acceptable, Billboard disqualified Khaled's energy drink bundle through Shop.com on the grounds that the site and its parent company Market America were "encouraging unauthorized bulk sales." The company urged members in a blog post to buy 12 packages to "push DJ Khaled and Market America to No. 1!"
These new rules will go into effect for the week of June 30 to July 6, and be reflected on the July 15 chart.