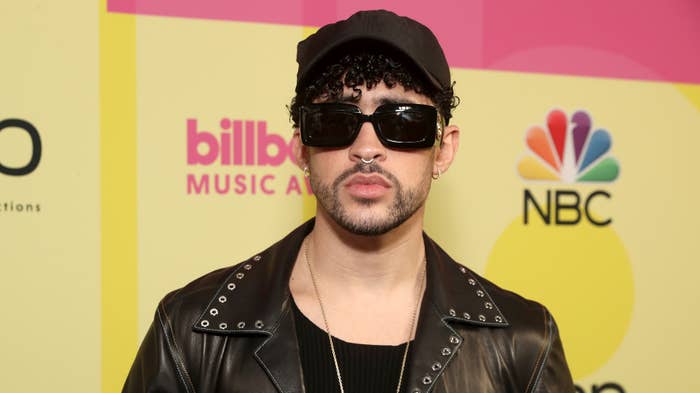 Bad Bunny and his collaborators have reached a preliminary settlement in the direct and copyright infringement lawsuit over the 2020 track "Safaera." 
As reported by Rolling Stone, the attorneys for Bad Bunny and DJ Playero informed the judge that a settlement agreement has been drafted, which could pave the way for a resolution between all parties involved. "A draft of a settlement agreement has been circulated, but the parties expect this process to take some time since the settlement is complex and will require the review and approval of multiple corporate and individual parties," the letter reads.  
According to Billboard, AOM Music Inc., which operates under the name BM Records, filed the lawsuit in Sept. 2021, claiming "Safaera" features the "unauthorized incorporation" of DJ Playero's "Besa Tu Cuerpo," "Chocha Con Bicho," and "Sigan Bailando," off his Playero mixtapes. Pitchfork reports BM Records was seeking $150,000 in statutory damages for each infringed work or actual damages. 
Jowell & Randy, and Ñengo Flow, who are both featured on "Safaera," as well as the song's producers DJ Orma and Tainy were named in the suit. 
In an interview with MoluscoTV last year, Jowell called "Safaera" an original song from Bad Bunny, adding that his royalties had been diminished to one percent over the uncleared sample. He also took aim at Missy Elliott over her share of the royalties since the song uses her track "Get Ur Freak On." 
Missy took to Twitter to set the record straight about her royalties. 
The two ultimately came to an understanding.