French Montana Responds to 50 Cent Clowning His Bugatti Purchase After ICU Stay
Bugatti-Gate is just getting underway.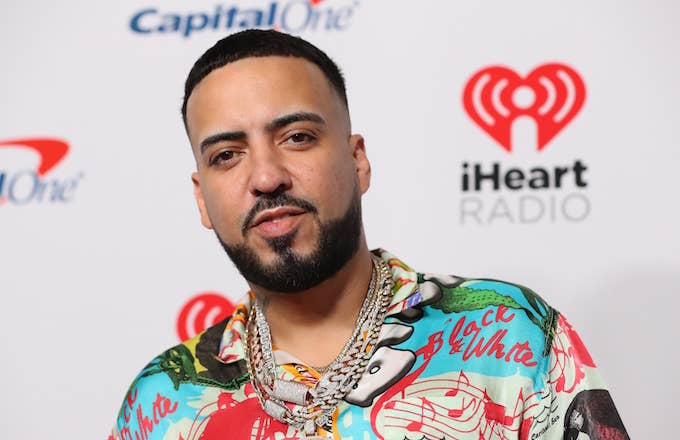 Getty
Image via Getty/JB Lacroix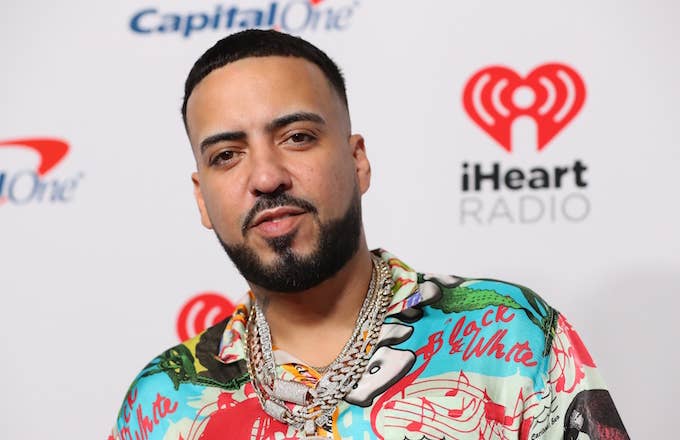 French Montana isn't backing down from 50 Cent after the rapper said he bought an older model Bugatti Veyron following his release from the ICU. French explained in a lengthy Instagram post just how the purchase came about while also peppering 50 with insults. 
Bugatti-Gate indirectly started when French posted a video of himself in front of his new Bugatti, claiming he was the first person in New York with such a car. TMZ reports that the Bugatti, which was delivered to his Vegas home from the Wires Only Luxury Car Dealer in Los Angeles, costs $1.5 million.
French's claims of being the first in New York with that particular Bugatti and questioning how he couldn't be the illest in his hometown didn't sit well with a fellow New York native like 50, who accused French of flexing with a 2008 Bugatti Veyron. 
Then, 50's onslaught ensued.
50 also showed off a 2020 Bugatti Chiron that he claimed to have gifted himself for Christmas. The post has since been deleted. 
French initially kept his words with 50 in the comments.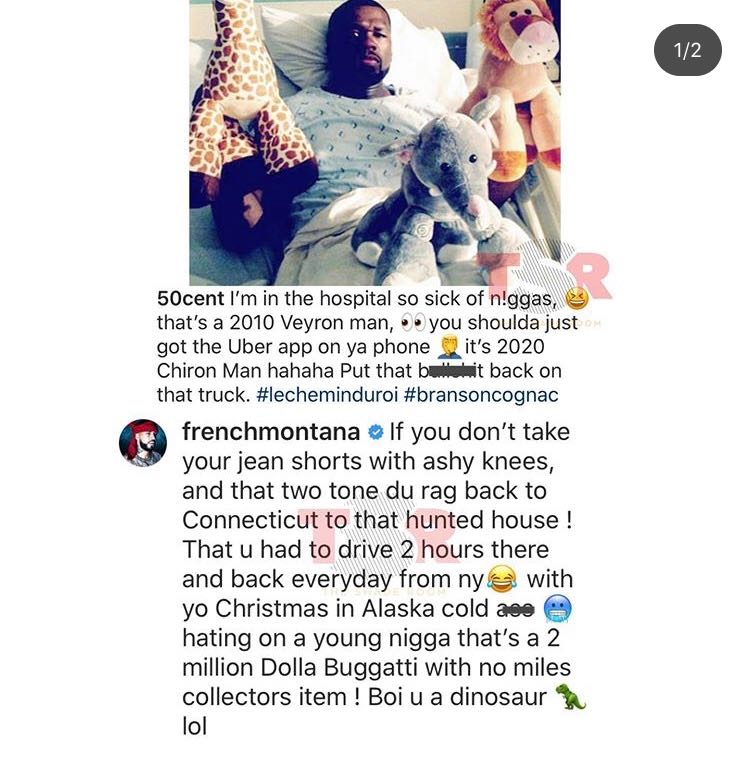 French later hit 50 with a second post that brought up 6ix9ine.
But that wasn't all. 50 went back to IG to post another message directed at French. "Wrench Montana you know the Vibes, fucking with them old joints," 50 wrote. "Get ya weight up n**ga you still working for puffy."