21 Savage Responds to Wack 100's Latest Round of Informant Accusations
21 Savage weighed in on Wack 100's latest barrage of social media posts accusing the rapper of being an informant who snitched on Young Thug.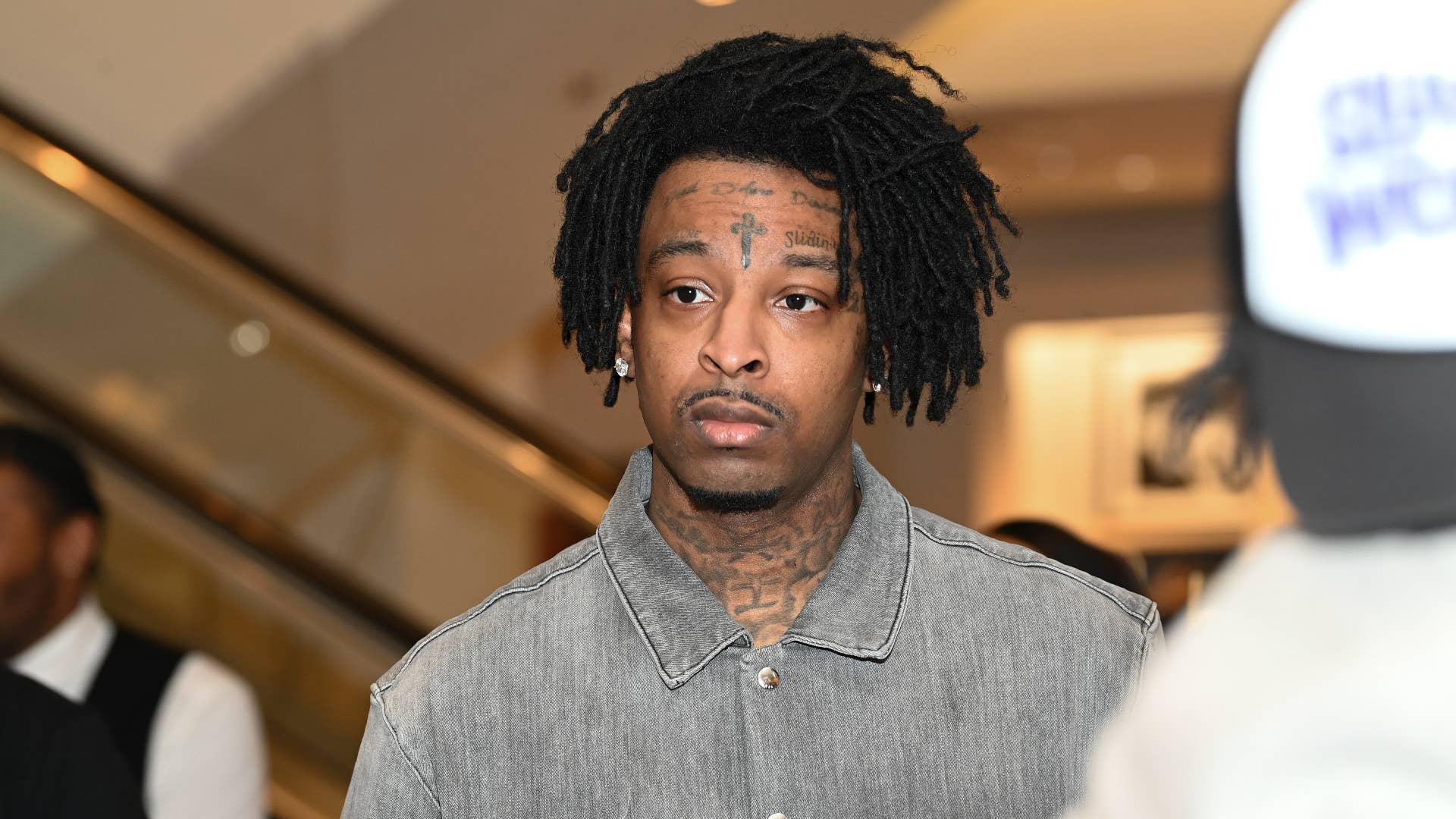 Getty
Savage attends RTA X Savage Collection Launch.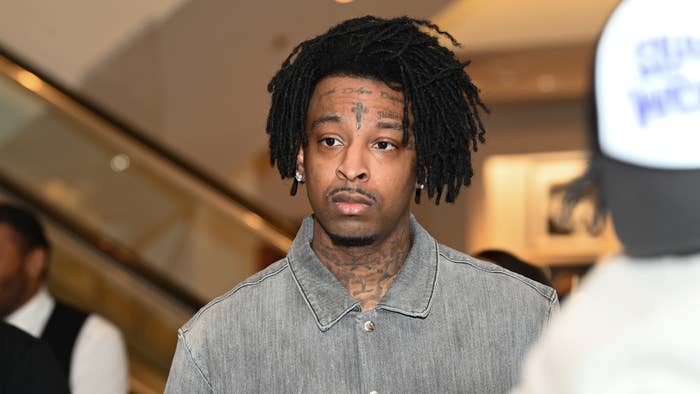 21 Savage has responded to Wack 100 after he posted a series of tweets on Thursday accusing the rapper once again of being an informant.
Wack shared a message on Instagram, demanding an answer from 21. "21 Savage has not been to court since 2019," it read in all caps. "We just concluded he's enrolled in the U Visa program which requires u to co-operate with the law. 3838 was the informant that informed on him."
The Shade Room shared Wack's post, which got a response from 21 Savage in the comments: "😂😂😂 he need to be my defense attorney." 

TSR cites a TMZ report in April which revealed that 21 Savage's three-year-old immigration case was put on hold until his criminal case in Georgia's DeKalb County concludes. Before the artist was detained by ICE, he allegedly threw a bottle of codeine out of his vehicle, leading to a possession of a schedule II controlled substance charge. A handgun was also allegedly found in his car and he was subsequently charged with possession of a firearm. 
Wack 100 kept going at 21 Savage on Thursday, posting a photo from the his 2017 appearance at the Slut Walk in Los Angeles with ex-girlfriend Amber Rose. 
21 Savage hopped on a Clubhouse session with Wack 100 earlier this month, confronting accusations regarding a "well-known rapper" who had been giving information to the Fulton County District Attorney, as Wack had heard.
"You calling me a snitch, man," 21 told Wack. "Bruh, you on the internet saying you think I'm an informant, gang. Come on, man."
A brief argument ensued between the two until 21 bowed out because he felt Wack was "trying to use me for content."