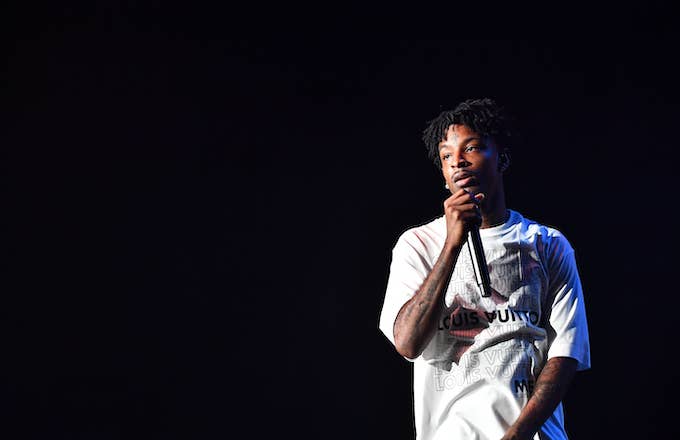 21 Savage's team has issued a response in regards to Quality Control founder Pierre "Pee" Thomas using Instagram to help him scrounge up money to find the best immigration lawyer possible.
"All the love is appreciated," the statement reads. "But money is the last of our worries. AWARENESS & SUPPORT is what we need! P a real one for speaking up & thank you!"
The message comes hours after Thomas called for people to "go in on a pot" so the rapper could get the best lawyer that money could buy.
On Sunday, the rapper, whose real name is Sha Yaa Bin Abraham-Joseph, was arrested by U.S. Immigration and Customs Enforcement, or ICE, over an expired Visa, and is facing deportation.
It remains unclear when exactly 21 came into the country. His co-managers contend that they have known him as far back as the third grade. 
Whether it's financial or emotional support, many people have 21's back.