Exclusive: Canadian Rapper Night Lovell Shares His Story In The Second Installment Of Rising
Ottawa rapper Night Lovell shares his story in second installment of JUNO TV's Rising
Last year, the Canadian Academy of Recording Arts and Sciences (CARAS) launched a new online content series that aims to showcase the personal stories of connection and growth behind some of Canada's most inspiring artists. In November, the series kicked off with Toronto-based electro-pop duo, Once a Tree... This morning the second installment of JUNO TV's Rising debuts featuring Ottawa rapper, Night Lovell. 
In the second episode of Rising, Shermar Paul aka Night Lovell talks about his life growing up in the nation's capital and how his experiences in Canada have helped mold his unique sound.
"I want to show people that you can do things on your own terms and still be successful, no matter where you live," says Night Lovell. "I love Canada, and I love Ottawa – I'm excited to show everyone what inspires me and where my music comes from."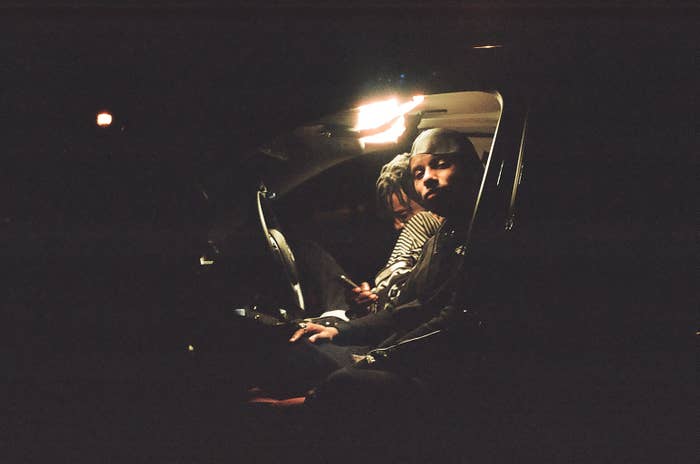 The progressive 21-year-old rapper released his new album, Goodnight Lovell, on February 22, 2019 and he continues to remain unsigned - making and distributing his music independently. 
"My experience as an Ottawa artist is changing," Night Lovell told Complex. "I used to be one of the few people in my city trying to shift the music scene - changing the idea that Ottawa wasn't a music city. Now I see a few more artists than ever pushing that idea too. I don't think i caused it alone but I think my music and what I'm doing is helping influence that shift. In terms of being Canadian, I think in general people are less surprised now when they find out that I'm from Ottawa or that I'm Canadian. But I definitely am proud to let people everywhere know that I'm from Ottawa."
And, what's next for Night Lovell? Here's what he told us earlier this week: "What's next for me is more music, videos, shows. I want everyone to see my face. I have a US tour coming up with $uicide Boy$ this summer." 
You can watch the second installment of JUNO TV's Rising above. Check back for new episodes, which will be released seasonally.