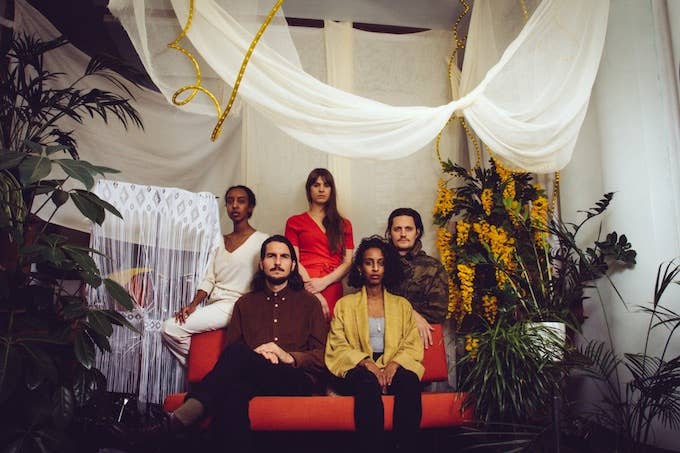 Covering Simply Red's "Fairground" might not have been the first thing you expected Swiss five-piece Sirens Of Lesbos to do this year, but they have and it's a world away from the original. Look, if you're not sure about this one, don't worry, because neither was their new bass player Max who had never heard it until it was played for him and became "visibly irritated", we're told.
The tone, the instrumentation, everything has been transformed for something far less '90s and far more soulful and chilled. Also, vocalists Jasmina and Nabyla Serag come together for a bright and breezy duet that makes the melodies much softer and more laid-back. In all honesty, if we hadn't told you it was a cover you might never have known.
Sirens Of Lesbos' cover of "Fairground" is available as a free download below.