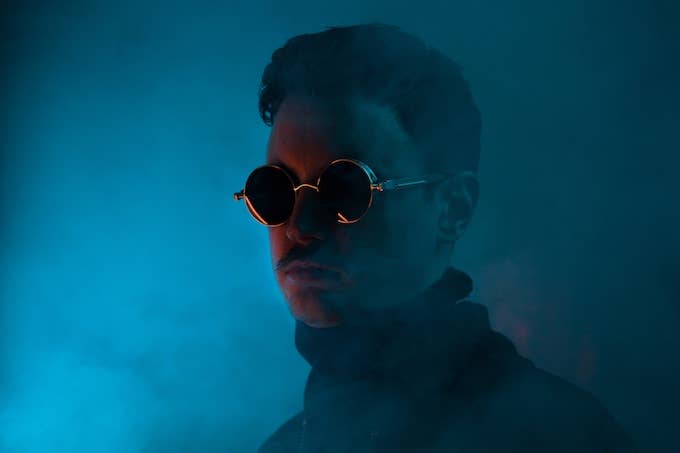 A couple of weeks ago, Night Slugs co-founder L-Vis 1990 announced he would be following up his already solid gold mixtape 12 Thousand Nights with a remix version. His own UKG remix of the Taliwhoah-assisted "Flexin" kicked things off and now we're being treated to his funky house remix of "Do My Ting" with Mista Silva. The original was a spaced-out Afro-influenced bubbler, but the switch-up in percussion and quickened pace on the remix sends it straight to the club.
"UK Funky was the first thing Silva and I really bonded over," the Night Slugs producer explained to Complex via email." We both came up through that world, so when it came to remixing 'Do My Ting', it had to be a funky flip. With this remix, I wanted to capture some of the energy we have when we perform live sets together, so I had Silva record some extra vocals, as if he was hosting. Then, to finish things off, I called on The Grime Violinist to add those lush strings."
It's not just the man himself remixing the tracks, and fact he's drafted in a whole host of reliable remixers, including UNiiQU3, Sheen, Leonce, Zut Zut, Dean Lyon, Quest?onmarc, Uninamise and DJ Veneno.
Pre-order 12 Thousand Nights Clubhere.