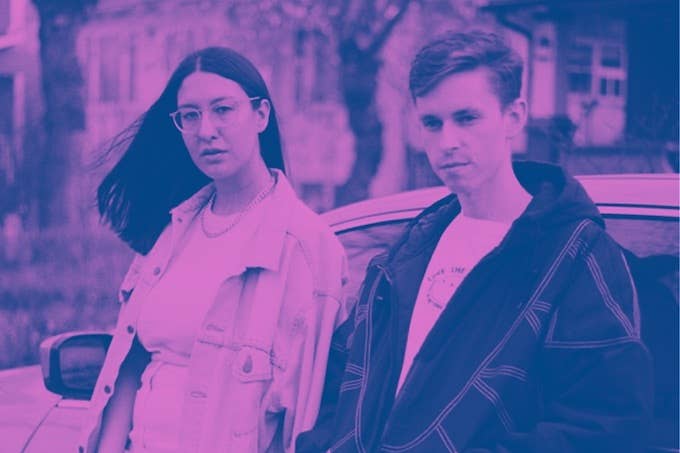 After debuting together on the 10th edition of Moveltraxx's ever-excellent Street Bangers Factory series with "Stranger" and then again with "Quadrant" on April's Shiny Zero comp, Canadian production duo Hood Joplin and Text Chunk are back to announce they'll be returning to Moveltraxx to release their new joint album, Bank Account.  
First out the gates is lead single "Keepflowin'", a riotous footwork track that became the unofficial anthem of this year's Dekmantel Festival when it became a favourite of many of the DJs on the line-up. "Keepflowin'" is bound together by a relentless flurry of 160 beats and rumbling bass, while the (literally) unapologetically in-your-face vocals grab you by the scruff of the neck and send you headlong to the dancefloor. 
"Keepflowin'" drops Friday, November 15, before Bank Account drops early 2020.