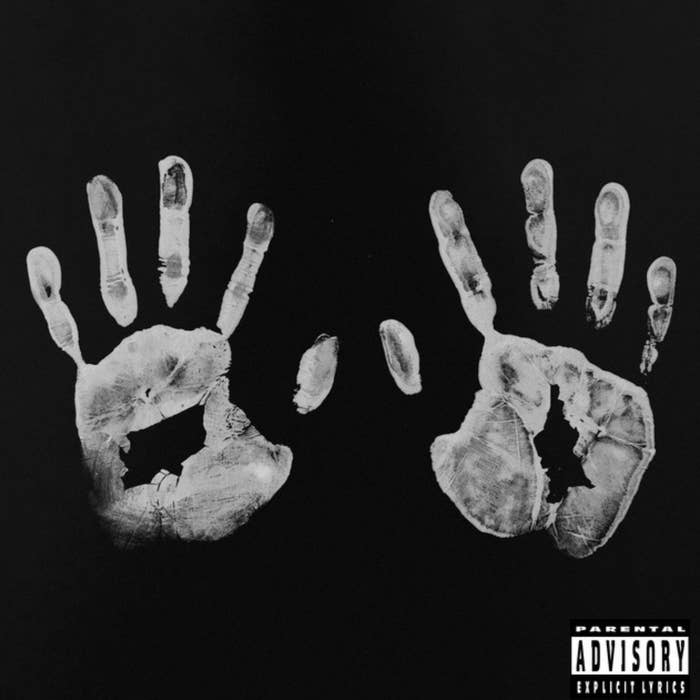 Barely a week after making the announcement official with the "Park Chinois" video, K-Trap and Headie One have followed up with Strength To Strength, a lean and mean 10-track project that puts the sound of UK drill back in focus.
It was starting to look as if the sound of 808 slides and hi-hat triplets had fallen out of favour as many of its stars drifted towards more of a straight-up rap sound, but Strength To Strength makes a solid argument that there's still plenty of life in it.
Keen to avoid distractions and overcrowding, the pair have included just one featured artist: Clavish, who appears on "Triple Threat", a video for which was released last night. As with "Park Chinois", it's another Suave creation, but the glitz of the last video has been swapped for a much grittier treatment as each of the three artists takes turns delivering their verses in a rundown industrial space with their team behind them.
As for production, they've kept that to a relatively small team of some of the biggest and most decorated names in drill, including M1OnTheBeat, Carns Hill, 169, X10, Jaiah, Ghosty, Likkledotz, Roddy Beatz, and Jay Blu.
Adding a bit of mystery to the whole affair, K-Trap and Headie One will be performing the project at Outernet in London on September 27. However, they've also announced this will be the first and last time they perform the project on stage.
Hit play on Strength To Strength below, and enjoy.