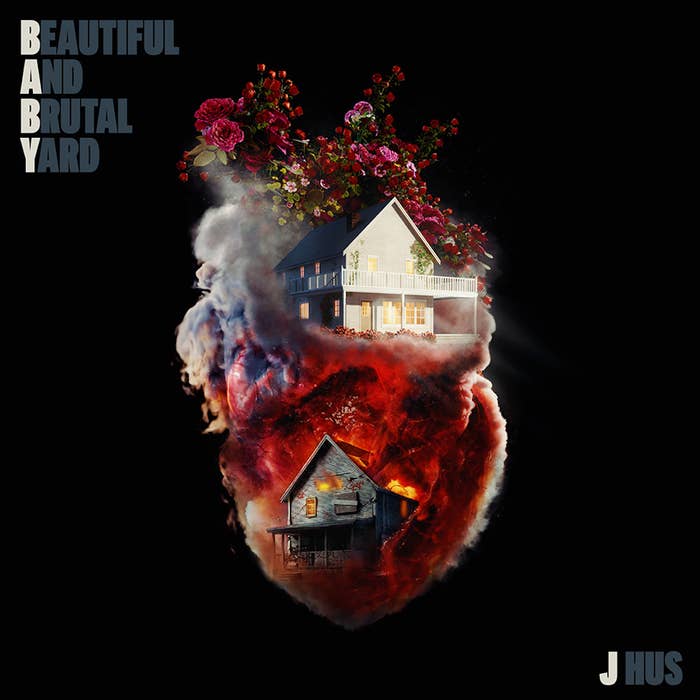 It's only been three years since Big Conspiracy, but it feels like much longer. Still, the wait is over and we now have J Hus' new album, Beautiful And Brutal Yard.
In the years since Big Conspiracy, Hus hasn't really dropped any solo material. In fact, pretty much the only new music we did get was a guest appearance on Burna Boy's "Cloak & Dagger" from his 2022-released Love, Damini album.
Beautiful And Brutal Yard was first signposted earlier this year when Hus released "It's Crazy" following a marketing campaign that saw billboards and police tape plastered over East London with the words "No Militancy", a phone number leading to a mysterious recording, and a branded black Merc parked up at a Mercedes dealership. A couple of weeks after that, we got the second single, a surprise collaboration with Drake called "Who Told You". Although that track was a tonic for fans who were concerned his new album wouldn't feature enough Afroswing, there was some disappointment that a video has yet to materialise.
The final pre-release single came yesterday evening when the rapper released the video for "Militerian", another Afroswing-leaning cut, this time featuring Naira Marley.
As for the rest of the collabs, the 19-track album features Jorja Smith, Burna Boy, CB, Villz, Popcaan, and Boss Belly. Production comes from EY, Maestro The Baker, TSB, Marco Bernardis, P2J, Stuart Hawkes, Alex Blake, iO, Levi Lennox, The Elements, Fumes, Lekaa Beats, and Sammy Soso.
Hit play on the video for "Militerian" above and then dive into Beautiful And Brutal Yard below.