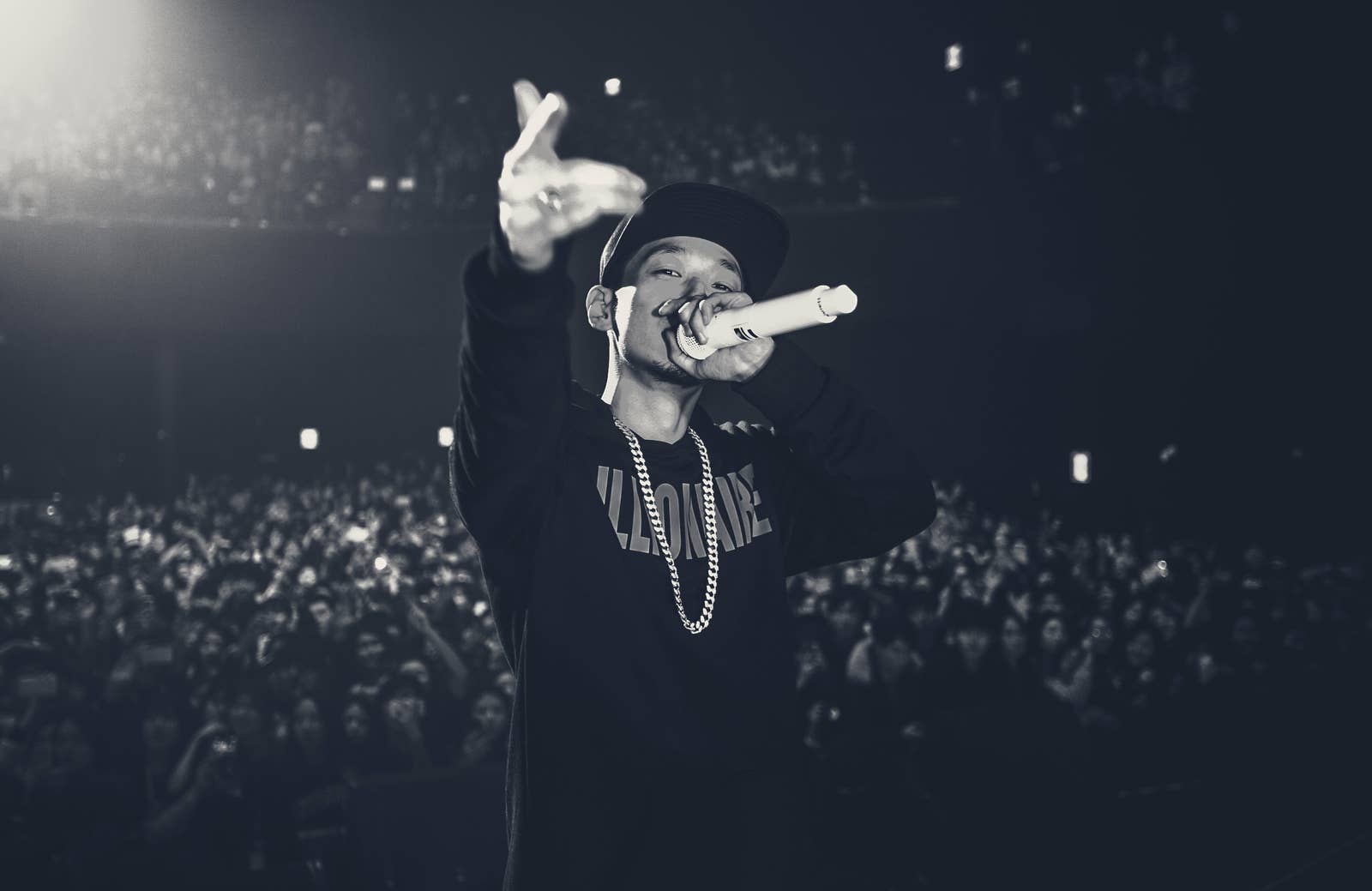 When Korean artists tour the U.S., they usually go big—from circus lighting to pyrotechnics to branded glowsticks, no detail is left unconsidered. But last September's show at B.B. King's in Times Square was not your typical K-pop event.
Sure, the crowd was your usual mix of exchange students and non-Korean superfans. And yeah, the concert was sold out, with lines stretching around the block. But they weren't paying premium prices ($115 for VIP tickets, with packages costing as much as $1,850) to watch a hyper-produced spectacle from Big Bang or 2NE1. This was a hip-hop show, featuring the trio of artists—Dok2 (pronounced doh-KEE), the Quiett, and Beenzino—who make up the Korean label Illionaire Records.
Inside the venue, the opening DJ failed to get the crowd moving, and the jetlagged artists, though well-received, were performing songs that seemed largely unknown to their audience. Illionaire's first New York City show came and went without much of a bang. But in many ways, the journey to B.B. King's was far more important than the actual destination.
Without the aid of major-label dollars, Illionaire has risen to the top of the Korean hip-hop scene on the strength of a DIY mentality that has made the three of them rich in their home country—and, slowly but surely, on their way to achieving notoriety abroad. In doing so, they are at the forefront of a new movement in independent Korean hip-hop that is proving that there is more to the country's musical exports than cute K-pop groups.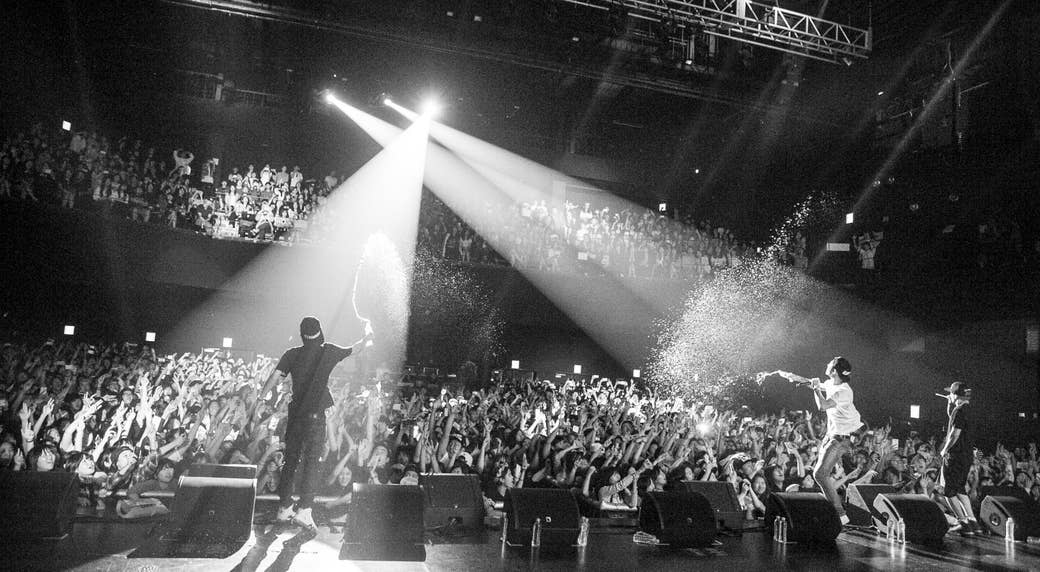 Of course, rap isn't a new genre in Korea. Since the early '90s, K-pop artists have appropriated everything from new jack swing to gangsta rap. Legendary group Seo Taiji and Boys mimicked Cypress Hill—both B-Real's nasal delivery and DJ Muggs' grungy production—for their '95 hit "Come Back Home." Later, Drunken Tiger's more authentic form of homegrown rap helped legitimize the artform.
While borrowing from (or paying homage to) hip-hop has been a common trend in K-pop since the early '90s, the music itself has been regarded as second class. Cultural differences are the biggest hurdle, since rap's roots are in anti-authoritarian and ego-driven rhetoric. For Koreans who are taught the age-old proverb "A nail that sticks out gets hammered," rap's attitude—not to mention the alcohol and drugs—is not only deemed crude, but sometimes taboo.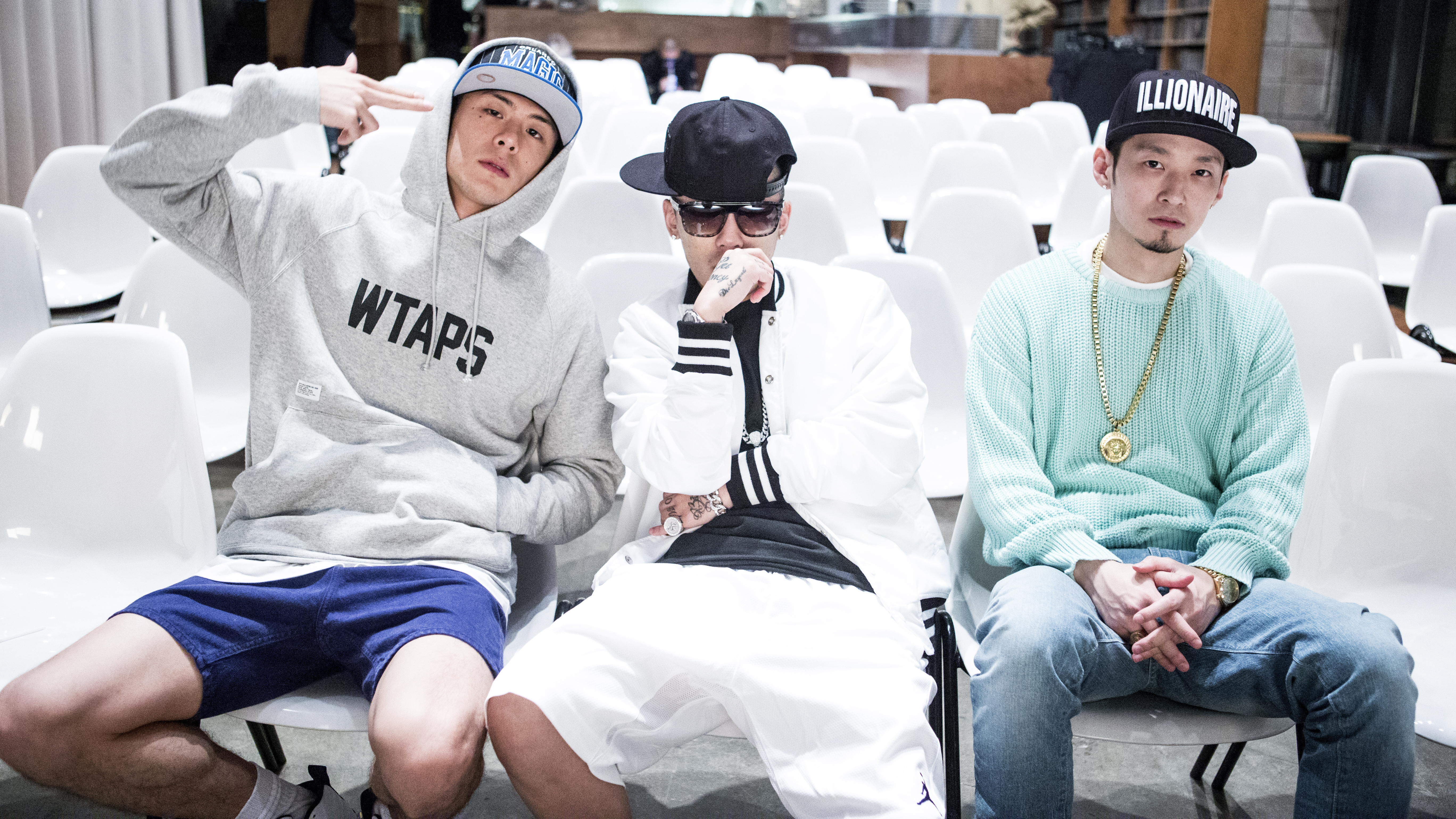 However, there is also the reality that Koreans, broadly speaking, are not shy about flaunting their wealth, which falls right in line with the ethos of contemporary hip-hop. In that sense, Illionaire's music is a sign of the material times. To start, their content is dominated by boasts about cars, jewelry, and money—especially money.
Sonically, each Illionaire artist leans heavily on popular hip-hop trends. Dok2, who has collaborated in the past with K-pop superstars G-Dragon and HyunA, prefers Southern trap and co-opts flows from Tha Carter II-era Weezy and Meek Mill; the Quiett, known more for his production, leans toward boom-bap beats like Primo; and Beenzino raps with a sing-song melody that is unmistakably inspired by Drake. The connective thread is that, to their fans, these guys are the embodiment of hip-hop cool. And Illionaire fans aren't limited to Korea. Though their lyrics are mostly in their mother tongue, with choruses and ad-libs often in English, one needn't understand the meaning of the words to "turn up"—a term Dok2 popularized in Korea—to Illionaire's music.
And word to MMG, Illionaire is truly "self-made." In South Korea, giant corporations control the entertainment industry. K-pop behemoths like SM Entertainment and YG Entertainment house the biggest idol groups, while media conglomerates like CJ E&M distribute all physical and online music for 20-plus labels, including Illionaire Records. To be successful, most aspiring rappers either join the major-label system or struggle in the underground.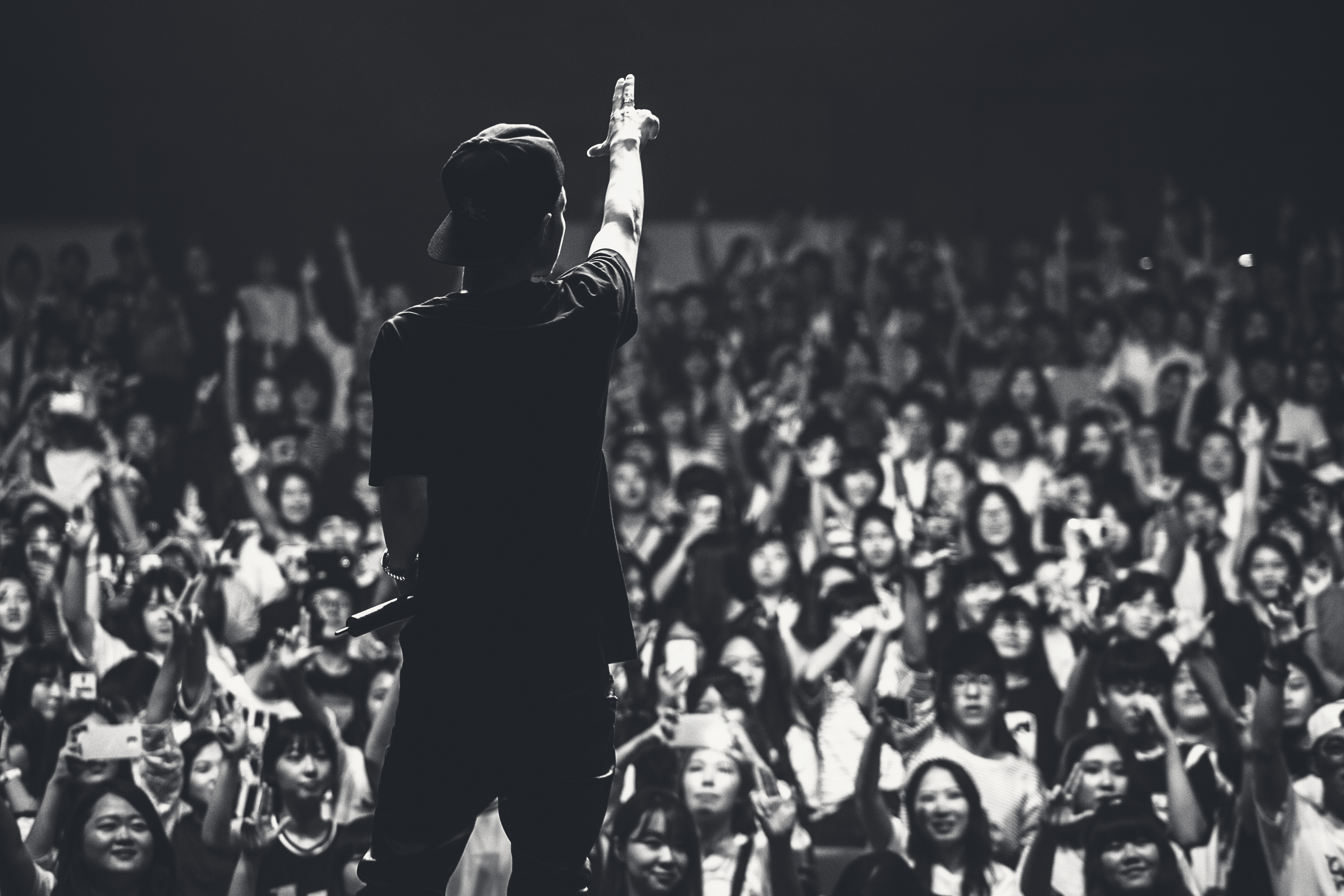 But as an independent entity, Illionaire is changing the paradigm. Without the heavy-handed oversight of corporate overseers, the three Illionaire artists are selling out shows throughout Korea and topping charts, with Beenzino's "Dali, Van, Picasso" and Dok2's "111%" and "Multillionaire" (produced by DJ Mustard) reaching the top 10 on Korean online music charts without help from Korea's ubiquitous music shows or radio spins. In South Korea's tiny music market (catering to a population of just 50 million), it's pretty much unprecedented for an indie label to hold this much mainstream clout.
Today, emboldened by Illionaire's success, more indie Korean rappers and R&B singers are thriving without major labels, including K-pop star Jay Park and his AOMG imprint and new star Keith Ape ("It G Ma"), who was originally a product of Korean indie HI-LITE Records.
Beyond their image and sound, Illionaire earns hip-hop cred because they are hustlers who have bucked the system to create—and make money—on their own terms. Follow the leaders.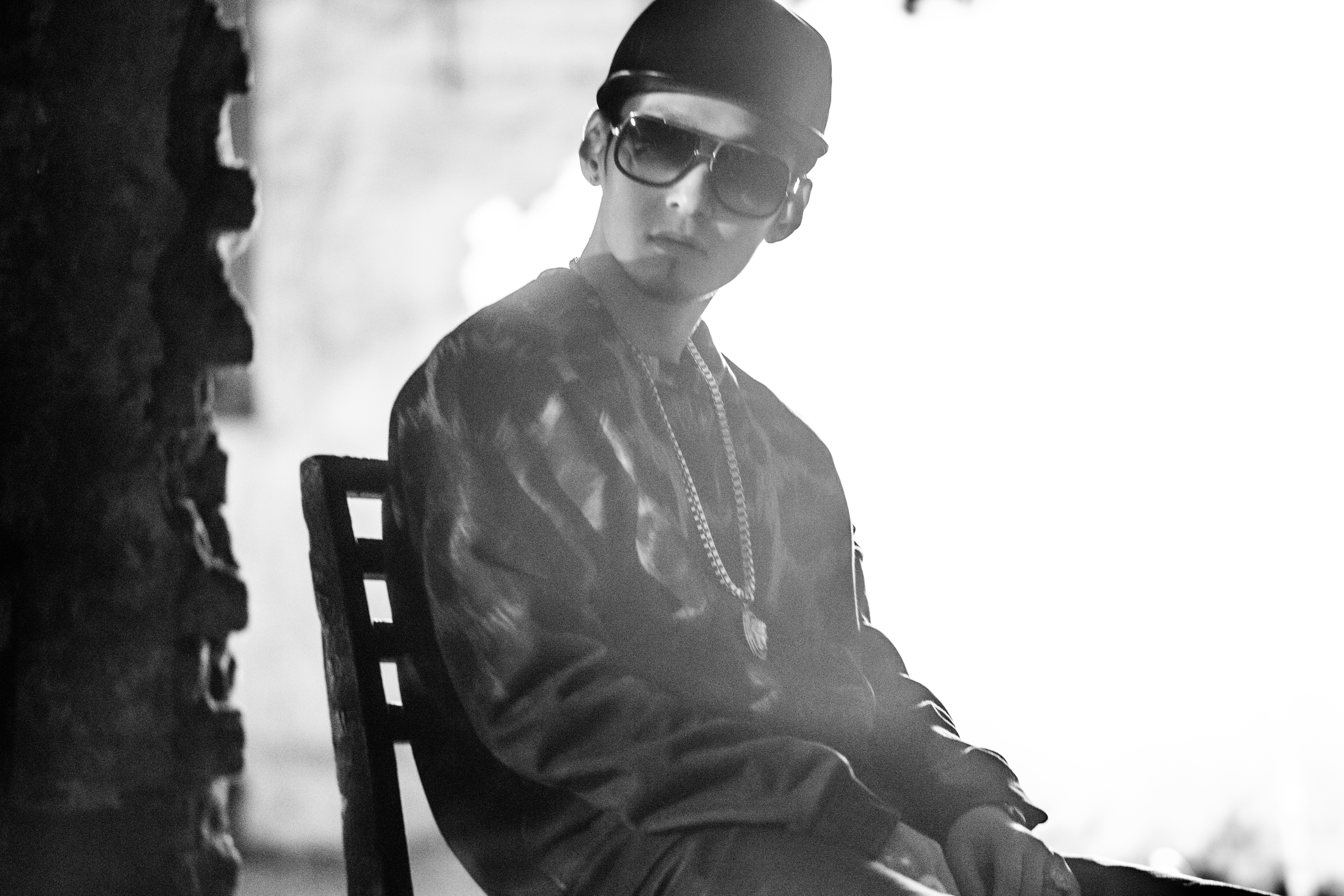 "Most South Korean rappers are from wealthy families, especially well-known hip-hop musicians," says 30-year-old rapper-producer the Quiett. "It's strange, considering that hip-hop was birthed in the slums."
Korean hip-hop has its roots in Gangnam—made famous by Psy's hit—and not an impoverished neighborhood like the South Bronx. Members of seminal Korean rap groups like Dynamic Duo and Epik High all hail from the affluent Seoul district. Being that hip-hop is a foreign culture that costs money to emulate, those with more money naturally had more access.
Born Shin Dong-gab, the Quiett, who co-founded Illionaire Records with Dok2 in 2011, grew up less financially secure than most of South Korea's early hip-hop devotees. His hometown, Gwangmyeong, just outside of Seoul, only recently got on the map—for having the world's largest IKEA outlet.
"I wasn't well off growing up, and my family's financial situation kept declining, but we managed to live like that," says the Quiett. "Because I didn't have money, I thought it was OK to live happily broke as a musician."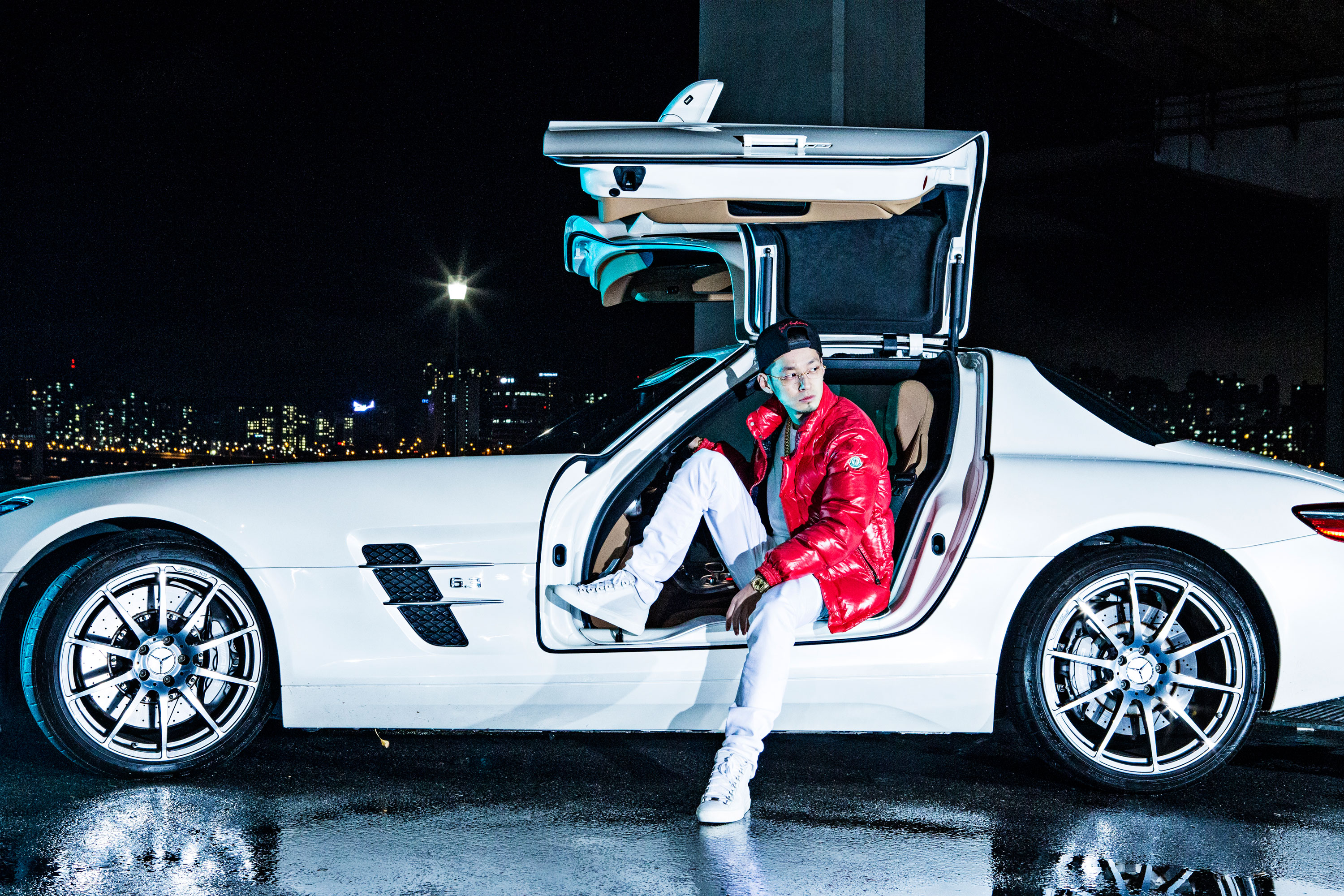 Along with friends from his neighborhood, he co-founded indie rap label Soul Company in 2004. Soon after, the label carved out a niche with jazzy, storytelling rap. But despite Soul Company's early triumphs, by 2009, the Quiett saw its limits. He felt restricted creatively and saw the growing gap between himself and the less sought-after artists on the label. In 2010, he departed the imprint a year before it completely folded, learning a valuable lesson.
"Too many cooks spoil the broth," says the Quiett. "Adjusting people's schedules, covering expenses, and dealing with egos wasn't easy."  
As a result, the Quiett formed a new strategy­­—to create a smaller collective of hip-hop artists that are all individually successful without taking the bubble-gum K-pop route.
For this new venture, the Quiett teamed up with old friend Dok2 as his partner and co-CEO. The two first met as rookie contributors to Dynamic Duo's second album, Double Dynamite, in 2005. Since then, they have become Korean indie rap's most popular figures, with Dok2's 2009 EP, Thunderground, selling 10,000 copies and the Quiett's 2010 LP, Quiett Storm: A Night Record, pushing 7,000. Considering sales of 10,000 denotes platinum and 5,000 denotes gold in Korea, it made sense for two artists of similar stature to have equal footing in Illionaire.
On Jan. 1, 2011, Illionaire Records, a name coined by Dok2, made its debut.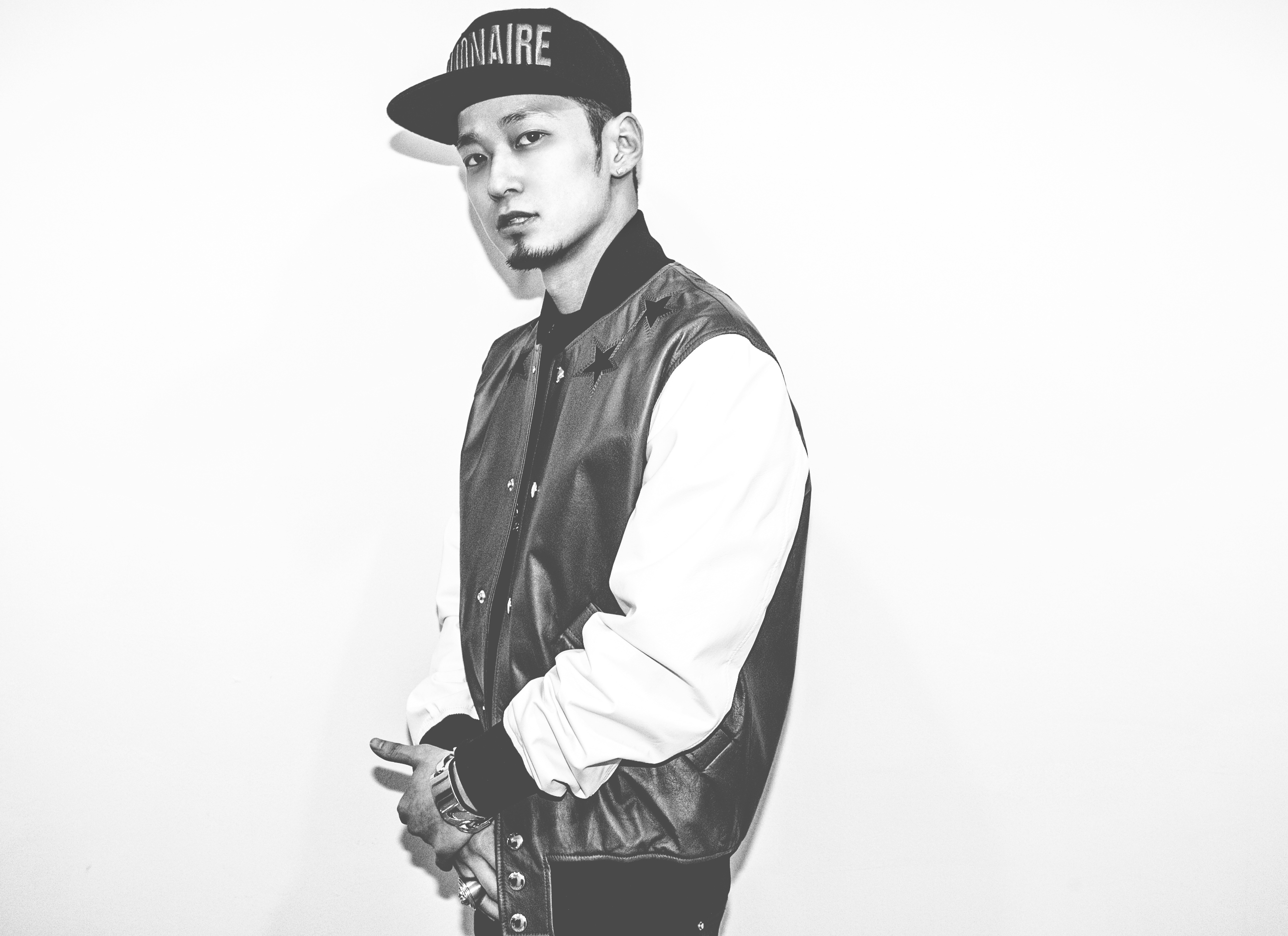 "As soon as I heard the name, I thought it was perfect," says the Quiett. "We're pursuers of great things, so we're 'ill,' and we aspired to become millionaires."
On the road to those riches, Illionaire has cut out all of the middlemen. Unlike K-pop groups on mainstream labels with multiple members (sometimes as many as 12), Illionaire has only three self-sustaining artists. Road managers don't chauffeur them, they don't maintain a lavish office, and the majority of their music is created from home. Aside from one employee who coordinates schedules, oversees contracts, and assists in production, there are no salaries to pay.
And all of this with no paperwork: Neither partners Dok2 and the Quiett nor Beenzino are bound by contracts. Which means, nobody has to pay back label advances and everybody controls his own masters. Each rapper is only required to set aside 10-to-20-percent of the profit they make on gigs or album sales to Illionaire's savings account, which then later gets put back into album production and marketing. The remaining money from shows, album sales, appearances, and ads becomes net profit for each individual.
"On major labels, the money made by the artists is first given to the company to pay the bosses, managers, and staff members," says the Quiett. "In our case, we're the bosses."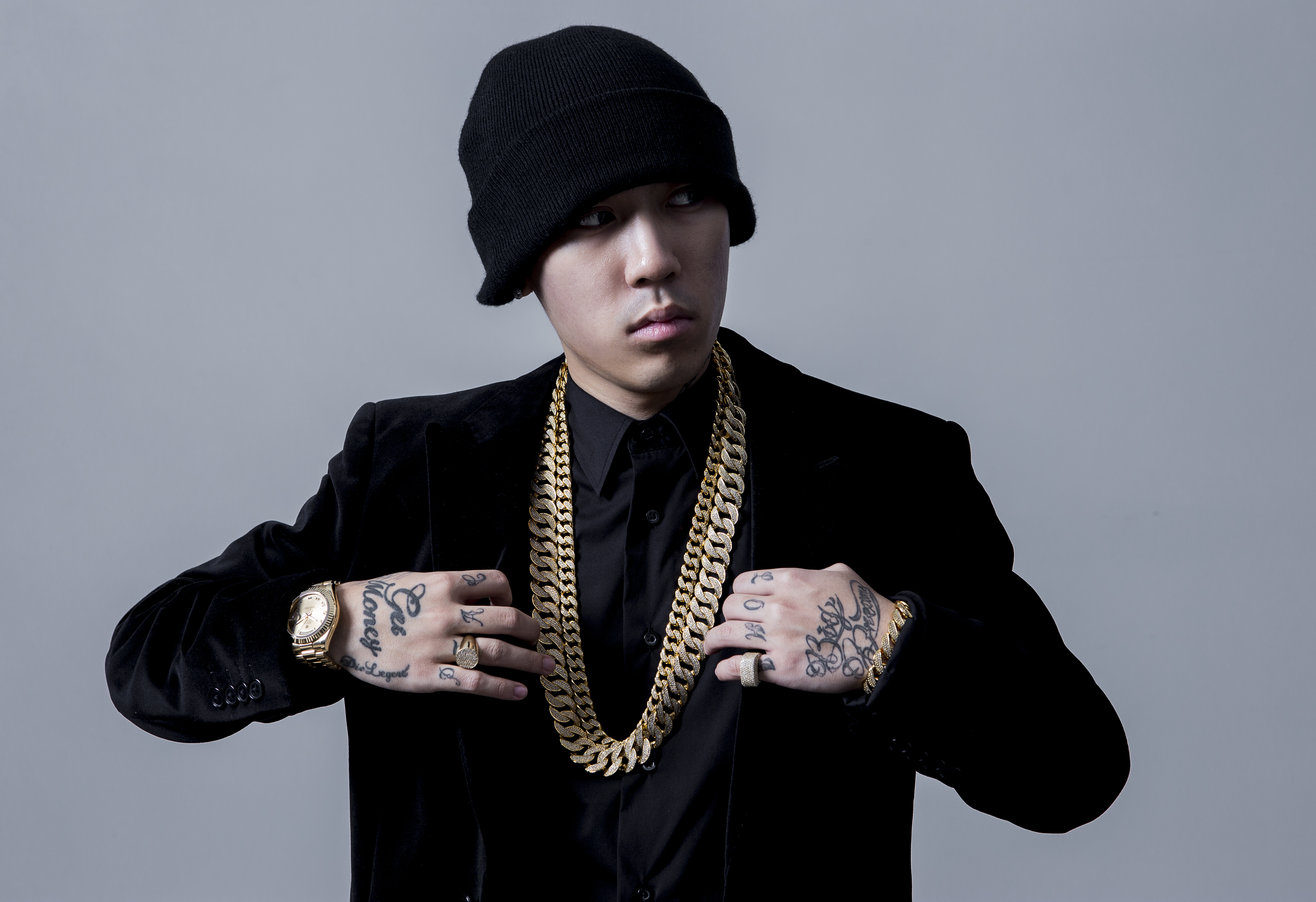 Dok2 lives alone with his two cats in a lavish penthouse in Yeouido, a bustling business district in central Seoul. At around 2,400 square feet, it includes a living room with a stunning view of the city skyline and a walk-in closet with piles of Jordans, watches, belts, and European designer brands. In the center of this opulence stands a glass display that houses an arrangement of grills and chains, including a $70,000 Buddha head piece (he's a practicing Buddhist). Right next to the jewelry are stacks of cash (in Korean won) neatly presented for decoration—or, as Dok2, who conducted his interview in English, calls them: "Tools to remind myself."
"It makes me remember where I came from," says Dok2, who honed his English in foreign school and from consuming rap music and movies like Brown Sugar and Training Day. "People say that I'm wasting money, buying Rolex watches and fancy cars. But I grew up on rap videos and MTV Cribs, so to live like the rappers I saw growing up was always my dream."
From his appearance (snapbacks, chains, tattoos) to his music, on which he spits native-sounding English, Dok2 does very much resemble a typical American rap star—minus the intoxicants. "If you get caught with drugs in Korea, you're fucked," he says matter-of-factly.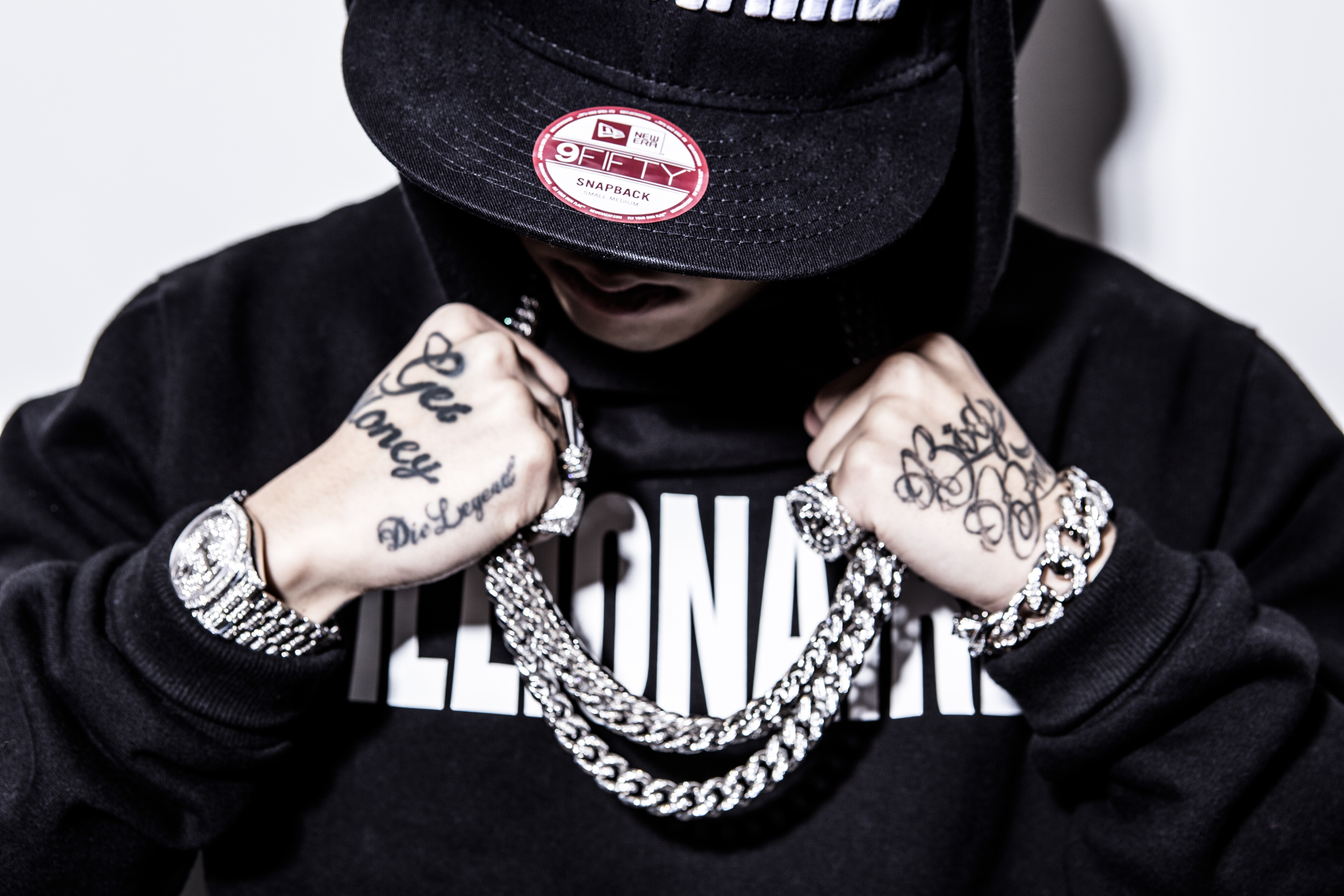 Dok2—or 도끼, which means "axe" in Korean—has always stood out in homogeneous Korea. Born Lee Joon-kyung, Dok2's father is half-Spanish and half-Filipino and his mother is Korean. After finishing only six years of school, Dok2 dropped out for good. At age 12, when his parents' restaurant in Busan failed, he made it his mission to become a rich rap star.
"My family was broke, and I assumed musicians and entertainers made good money, so I just got into making music," he recalls. He would soon learn that getting rich as an entertainer wasn't as easy as he thought it would be. Dok2's first big break was with Gap Entertainment, for which he debuted as a member of kiddie rap duo All Black. "We did mad TV shows and I produced records," says Dok2, "but I didn't get any money from it."
His contract required the then-15-year-old Dok2 to make 10 full albums within a span of eight years. By 2008, struggling with the terms of his deal, Dok2 self-released Thunderground Mixtape Vol. 1, one of Korean hip-hop's first American-style mixtapes. It sold over 3,000 copies. Combining those profits with show money, Dok2 saved up nearly $50,000—more than the $30,000 he needed to break the shackles of his Gap Entertainment contract.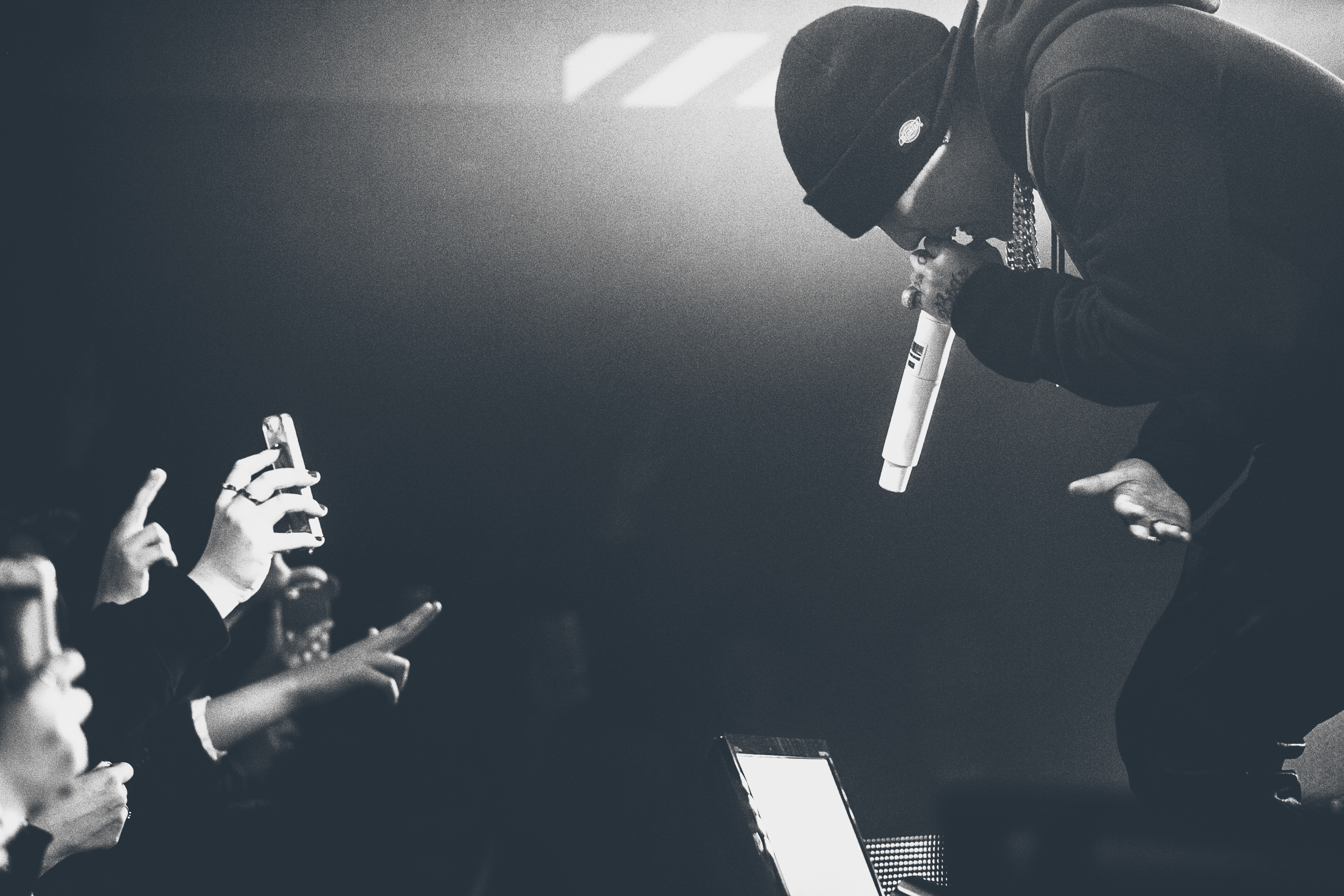 Before forming Illionaire, the prolific MC put out three singles, two EPs, and four mixtapes, the latter going for $10 on South Korea's biggest hip-hop web platform, HipHopPlaya.com, with up to $6 per unit as his return on investment. "People rather take what they think is the safer route and join these entertainment companies," says Dok2. "I make money off my album and shows and don't share with a label. That's why I'm making more money than anybody in the game."
Partnering with the Quiett in 2011 only bolstered Dok2's grand plan. "He was the only person that made good music and good money at the same damn time," says Dok2 of his co-CEO.
Now 25, Dok2 parks a Ferrari 458 Spyder, a Rolls-Royce Ghost, a BMW i8, a Mercedes Benz S500, and a Mercedes Benz G63 in his basement garage. He laments that compared to the U.S., it costs exponentially more to purchase luxury vehicles in South Korea, due to import taxes.
"If I was in the U.S., I'd have eight cars by now," says Dok2. "All good, though. I'm making seven figures."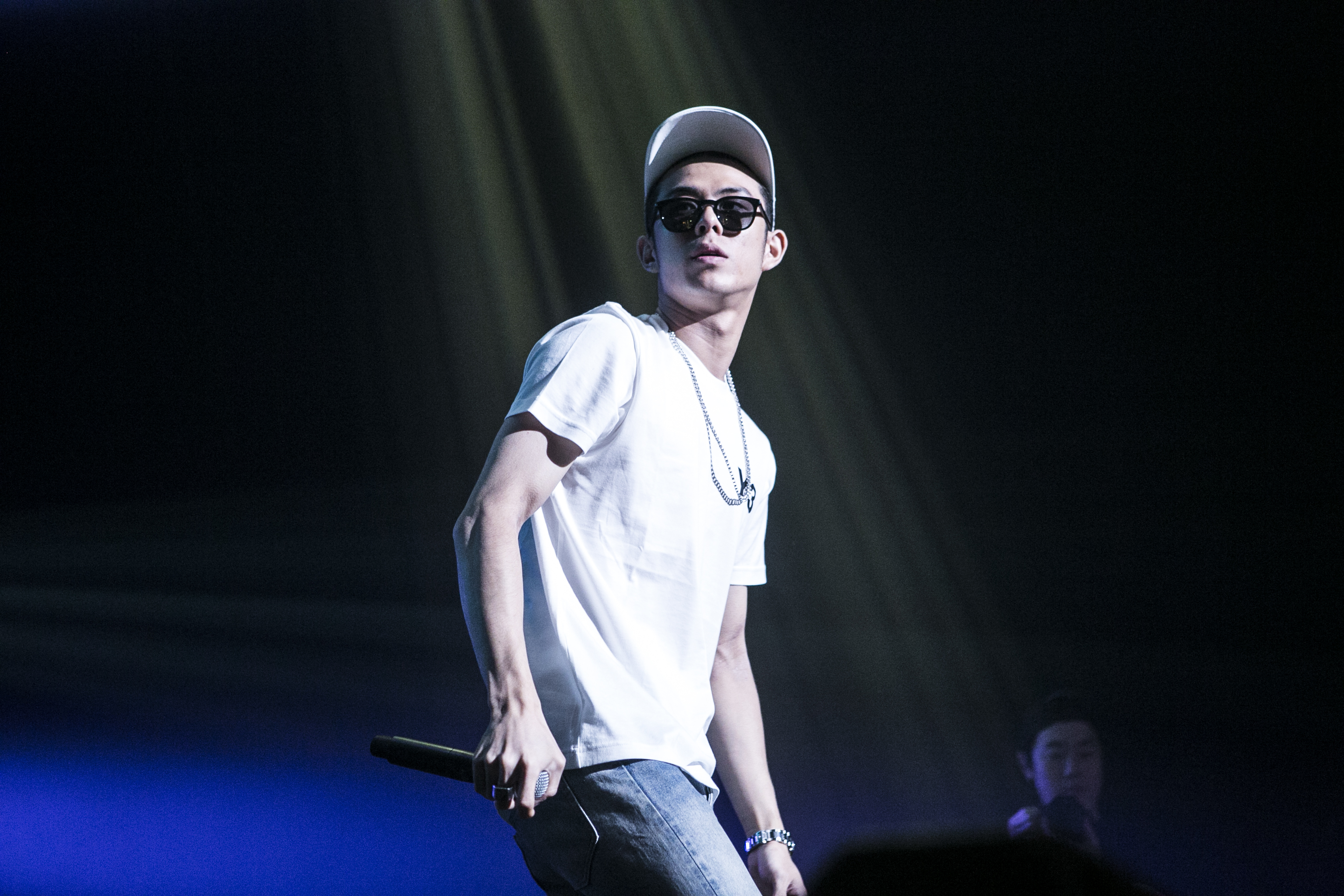 The last of the three Illionaire artists to join the label is fast becoming its most popular. A former art student at Seoul National University, Beenzino has model looks and a dulcet rap voice that have turned him into the label's resident heartthrob—no matter if his moniker brings to mind one of hip-hop's biggest villains.  
"My friend and I used to parody rapper names for fun," says the 27-year-old rapper, chuckling. "My birth name is Lim Sung-bin, and I just combined that with [Boston rapper] Benzino, which became Beenzino." It's a good thing the Almighty RSO never made it to Korea.
By 2011, the Korean Beenzino had become a hot free agent after appearing on various projects as part of a group called Jazzyfact. Though he fielded offers from big labels, he ultimately decided to join Illionaire. The terms of his agreement? No contract, complete musical freedom, and a modest 1,000,000 won advance (about $1,000) to celebrate him joining the family.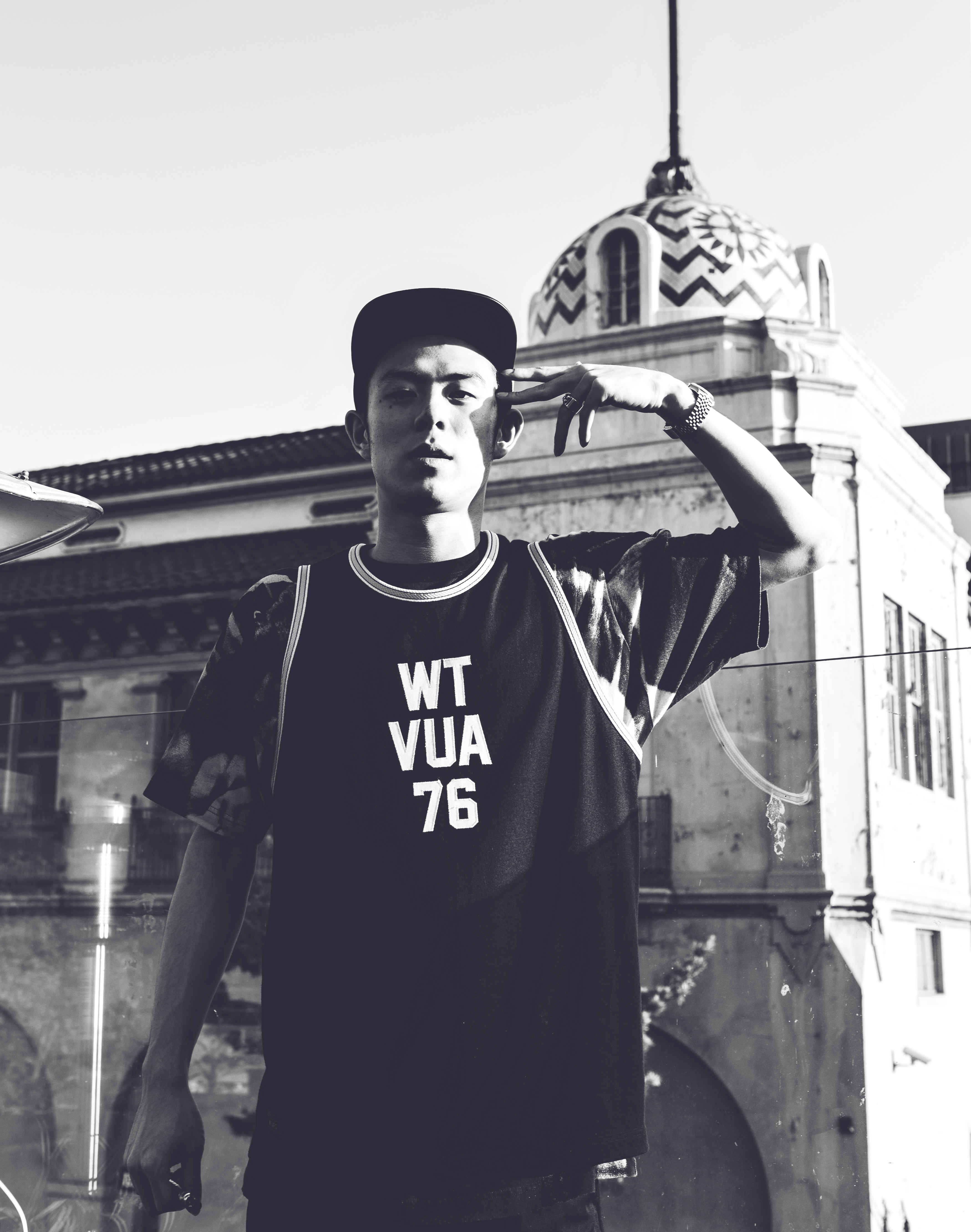 And Beenzino hasn't looked back since. His single "Dali, Van, Picasso," off his 2014 mini-album, Up All Night, earned nearly 600,000 official downloads without a music video. That traction has made the name Beenzino buzz in K-pop circles, where he has become a trendy feature. To date, he's made over 30 guest appearances on the singles of artists ranging from K-pop diva Lee Hyori to R&B crooner Junggigo. "When I'm offered to do a guest appearance or an advertisement, my company never forces me to do it," says Beenzino. "If I want to do it, I do it. If I don't, I don't."
Still relatively new to the game, Beenzino takes cues from his more experienced labelmates. "I think Dok2's the best rapper in Korea, I learn a lot from him," says Beenzino. "In terms of the Quiett, I look up to him for his musicality and business acumen."   
The main lesson, per the Illionaire mantra, is stay true to himself. "I don't want to make people laugh on TV or be known for doing commercials—that's corny to me," says Beenzino. "I want to become famous because of the things that I do for myself as an artist."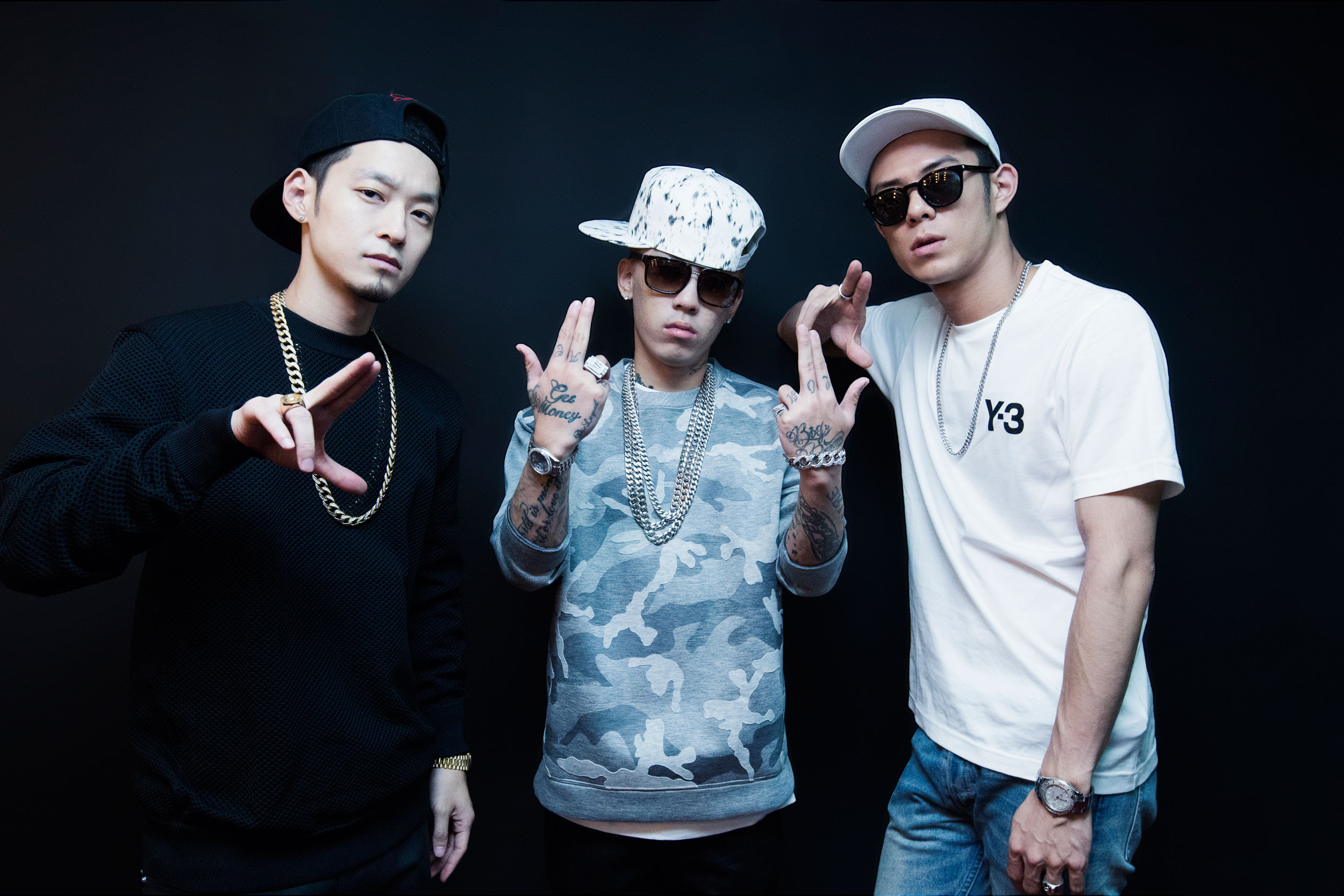 Illionaire's latest release is Dok2's fifth full-length album, Multillionaire, which, in addition to the Mustard-produced title track, features beats from Jahlil Beats and Young Chop. Though it is rapped in equal parts Korean and English, the overall sound and the production credits seem to mark Illionaire's most pointed move toward American audiences yet.
Along with that added exposure come the familiar "homage vs. biting" questions that follow Korean hip-hop. Most recently, Dok2 was accused of stealing the flow from Future's "Sh!t" for the Illionaire crew single "YGGR."
"People say I copy a lot of artists from the States, but I consider myself a peer amongst those artists," says Dok2. "We might not be in the same arena, but we're listening to the same music. When 'A Milli' was hot, and everyone wanted that sound, were rappers ripping off that sound? It was the trend. I'm in the same lane as any U.S artist. It's just that physically I'm in Korea."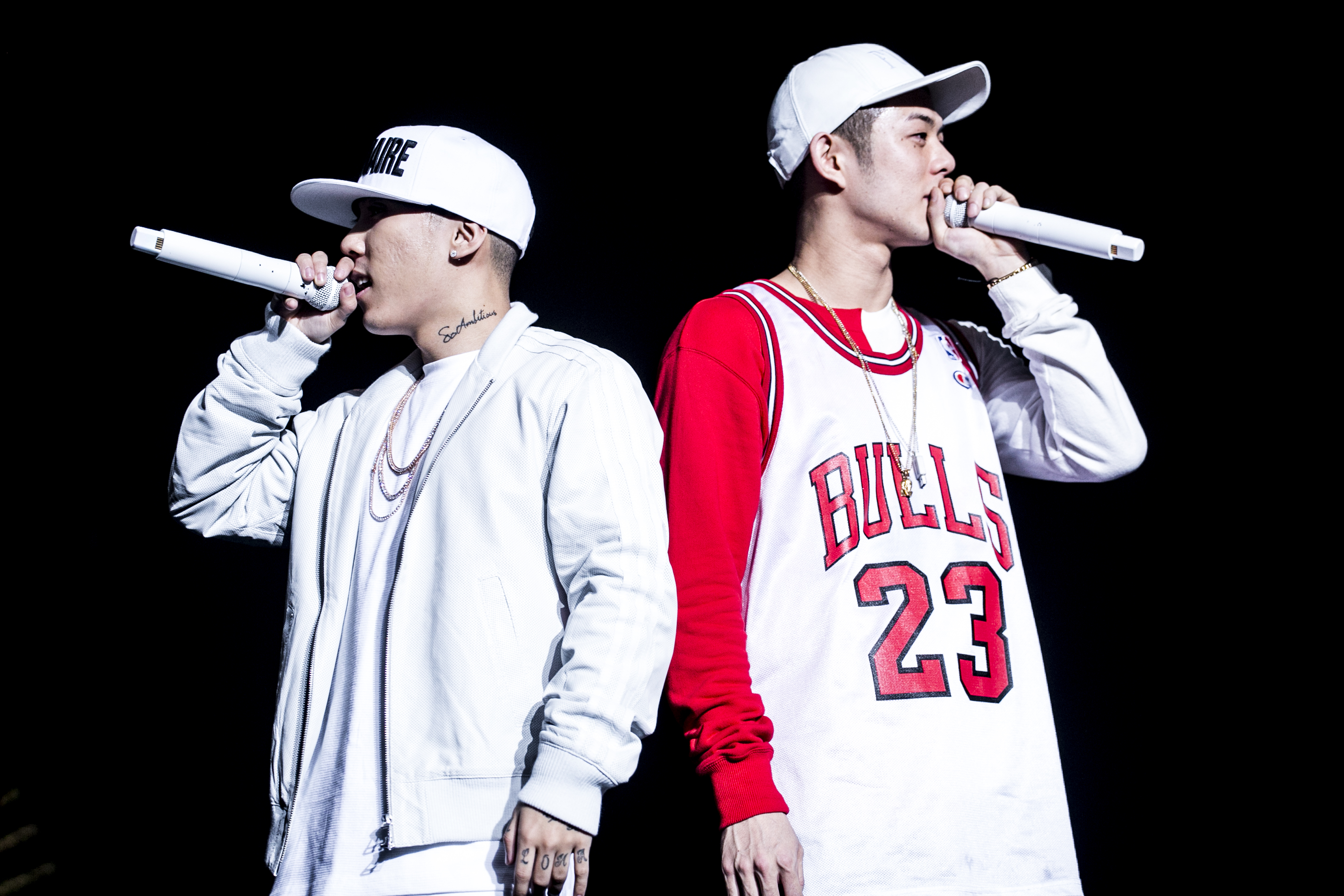 In fact, crossing over in America isn't really high on Illionaire's agenda. Though it is one of the select Korean hip-hop crews tapped to perform shows in the U.S., compared to labels like Amoeba Culture, which has Dynamic Duo and R&B stars Zion T and Crush, or YG, home of Epik High­, Illionaire is relatively unknown outside of hardcore Korean rap fans, whose numbers remain small.
For Dok2, the short-term recognition is not as important as the long-term vision. "I just wait for the spotlight," he says. "People might know Korean music through 'Gangnam Style' or 'It G Ma,' but we'll see." (When asked about the buzz surrounding "It G Ma," Dok2 says: "It's not a hit yet if it ain't making at least $100,000. If it's popping, you got to get rich off that shit.")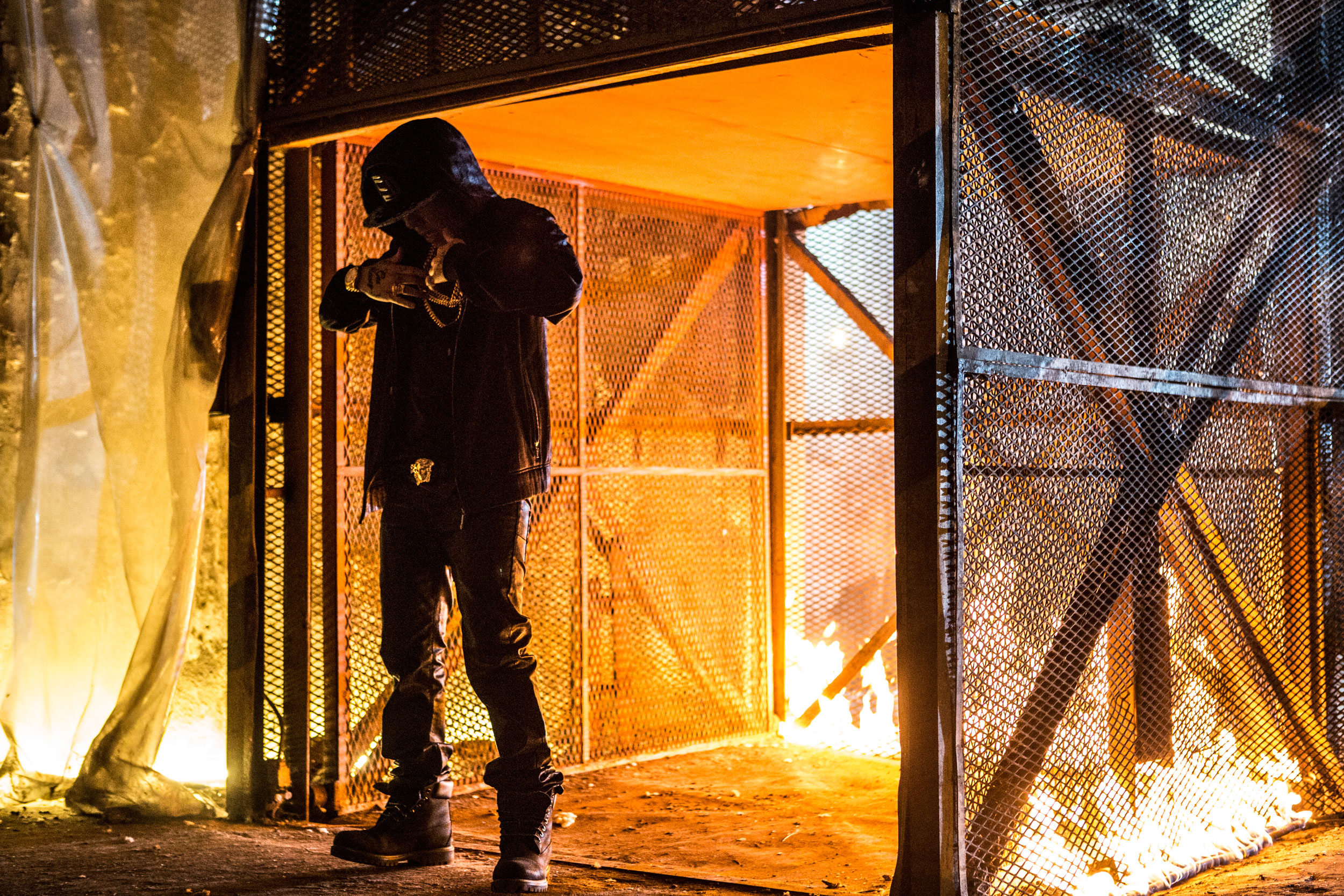 It's the money, more than the fame, that is opening up opportunities for Illionaire to connect with their rap heroes. Dok2 still holds out hope of collaborating with Lil Wayne, and the Quiett has already locked down beats from Pete Rock and DJ Premier for his next album. Illionaire's rap dreams are familiar; their relentless pursuit of the proverbial American dream—being your own boss, refusing to compromise and earning without interference—is what makes them unique in a country where corporate deference is the norm.
So for now, American fame can wait. "There's so much more we need to achieve here," says Dok2. "Why can't I get a yacht or a private jet?"