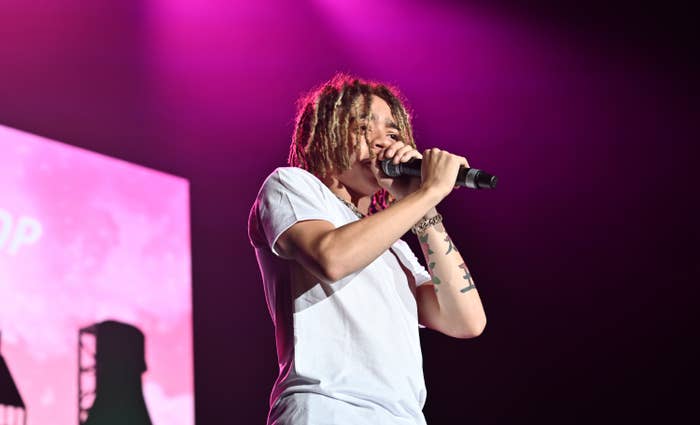 T.I.'s son, King Harris, is calling out Sexyy Red and Dababy for their reportedly exorbitant feature prices.
In a now-deleted Instagram Story, Harris opened up about approaching the two rappers for features on his songs.
"People just god damn thinking too much about money," he said. "I don't see me doing this. They try to text me on some 50k plus shit."
He further goes on to say that while Sexyy Red quoted him $50,000 for a verse, DaBaby allegedly quoted $100,000. "If I fuck with you and I support [you], I wouldn't do that to them."
He goes on to say that he would never charge someone if they asked him to do something.
Harris recently was the subject of internet criticism after he revealed his new veneers.