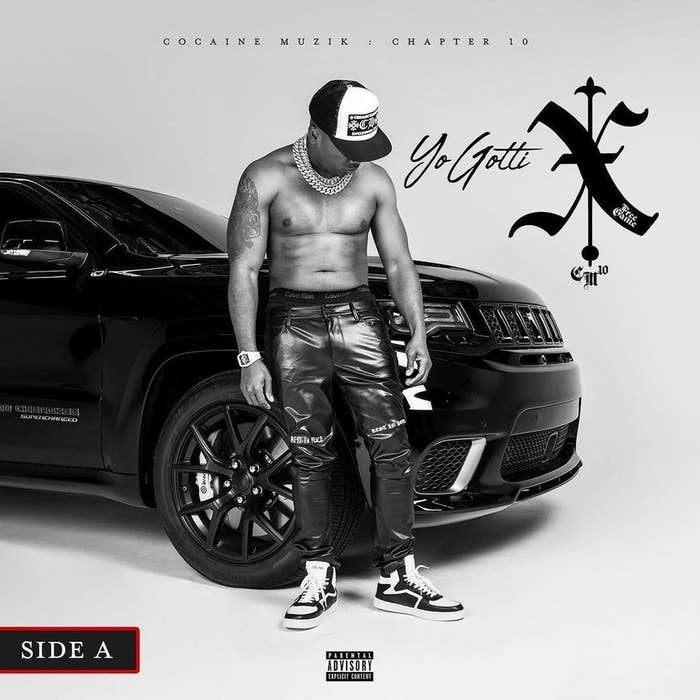 Music mogul and Southern veteran Yo Gotti has dropped his eleventh studio album, CM:10 Free Game, which is a double-disc project that illustrates both sides of the rapper's illustrious life and career. Guests on the project include Kodak Black, Moneybagg Yo, Blac Youngsta, as well as 42 Dugg and EST Gee, who are featured on "Cold Gangsta."
Gotti shared the unique cover art a week before its release, explaining the meaning behind each shot.
"Today I Reveal my Artwork Which Displays myself," Gotti captioned the post. "Still a Street N!gga by heart jumping out a Trackhawk shirt off wit My Chains on Ready for whatever come with this Life ! Thru Prayer 🙏🏾 Blessings & Hard Work. On this Project I show you how to go from just a Street N!ggas to a EXECUTIVE STREET N!GGA 🏆 SIDE A Let's Go 💨💨💨 Take Notes Dis FREE GAME."
While the cover art for the first disc reflects Gotti's street side, the rapper explains that the art for the second disc reflects his business side. Gotti previously teased it may be his final album.
In a 360 With Speedy Morman interview, Gotti gave the backstory on one of the songs on the album, "I Just Left the Hamptons," when he attended Michael Rubin's extravagant Fourth of July party at his $100 million home. Gotti explained the experience made him re-evaluate his own goals.
"It just speaks on different analogies of what one hustler can be thinking, and when they see another hustler and the information merges, it can reset the goals and reset the bar in life of what you want," he said. 
Elsewhere in the interview, Gotti talked about why bosses need to be good soldiers as well, meaning that a person should never get complacent once they reach positions of power.
Listen to Yo Gotti's new double-disc album, CM:10 Free Game, below, and purchase the vinyl version and other merchandise at the CMG shop here.