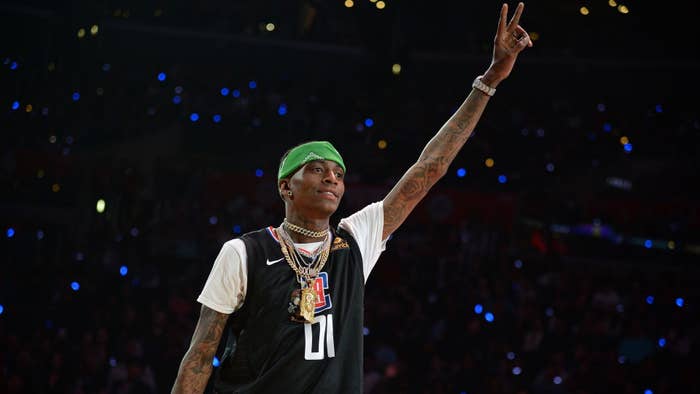 As per usual, Soulja Boy has arrived to set the record straight in another debate about which rapper was "first" at doing something. 
This time, he took to Twitter to respond to Lil B, who claimed that Wiz Khalifa was the first rapper on the app by providing some receipts of his own.
"Wiz Khalifa was the 1st rapper I seen on twitter this was during MySpace he was already huge on twitter!" Lil B tweeted, to which Soulja responded by showing a screenshot of his account next to Wiz's and the dates when they were both created.
"Check the dates," Soulja responded. "Why u just cap 🧢 like that?"
Since Soulja believes he's the first rapper to do most things, he recently laid claim to being the first rapper to ever do the trending Money Challenge, where artists have been spelling words with their cash and posting it to social media.