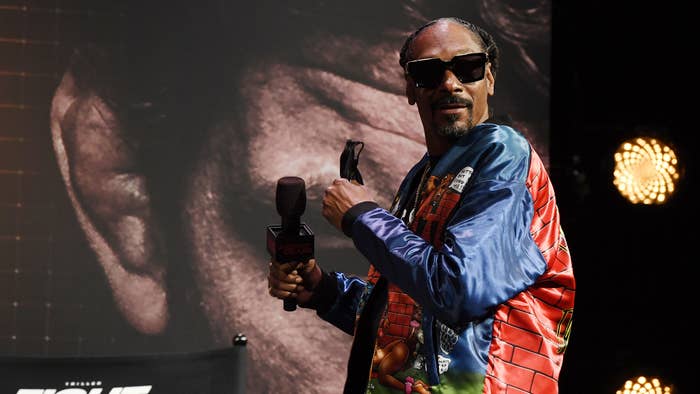 If you already felt like NFT week in New York City was a bit unhinged, then a man impersonating Snoop Dogg walking around at the event makes complete sense.
A reporter at NFT.NYC conference in Times Square noticed a man who he initially thought was The Doggfather. It was only after attempting to get a quote from him that he was told that the person was only dressed like Snoop and had hired the guards to make it more convincing.
"I'm at the NFT NYC conference again in Times Square, and Snoop walked by, flanked by security," NBC News reporter Kevin Collier tweeted. "I grabbed his handler, said I'm a reporter, would love a few minutes. The guy said actually that's an impersonator, legally can't say it's him, they hired him to drum up excitement."
In his defense, Doop Snogg does look pretty similar to the West Coast rap legend, especially with a bucket hat and shades on. The real Snoop Dogg actually caught wind of this weird cosplaying and responded to the reporter's tweet as well.
"Doop Snogg" Snoop tweeted in response to Collier. It's worth noting that the real Snoop Dogg is actually in the NFT space, with his recent "A Journey with the Dogg" non-fungible tokens highlighting different aspects of his upbringing. After acquiringDeath Row Records, Snoop also said that he has plans on turning the iconic rap label into an NFT label.