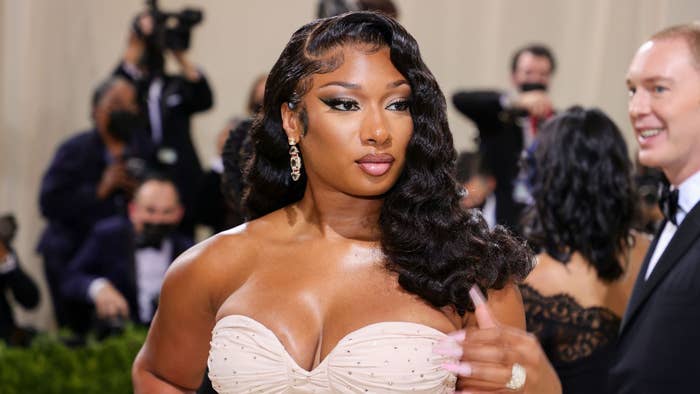 Megan Thee Stallion is preparing to graduate from Texas Southern University on Dec. 11, and, as college students do, she posted some rather creative grad pictures leading up to the special ceremony.
Megan shared her second round of graduation photos to Instagram on Thursday afternoon, this time posing in front of Cadillacs with her diploma in hand. 
"Showed my ass and still went to class🤘🏽🖕🏽IMA ALWAYS STAND OUT WITH NO HANDOUTS 🔥 doing everything they said I can't/couldn't ! Megan Thee Mf Stallion aka the mf Htown Hottie is graduating dec 11th from TEXAS SOUTHERN UNIVERSITY now go and talk abt that," Meg wrote in the caption of the post.
Megan also used these photos to promote an upcoming show she is doing in her hometown of Houston.
These latest images come after she shared a picture of just her graduation cap, which of course reads: "Real Hot Girl Sh*T."
Megan initially enrolled at Prairie View A&M University in 2013 before transferring to Texas Southern in 2016. In an interview with People, the rapper talked about how she wanted to get her degree in honor of her late mother, who passed away from brain cancer in 2019.
"I want to get my degree because I really want my mom to be proud," she said. "She saw me going to school before she passed."
Well, it looks like Megan will be able to make good on her promise when she walks across the graduation stage in December.