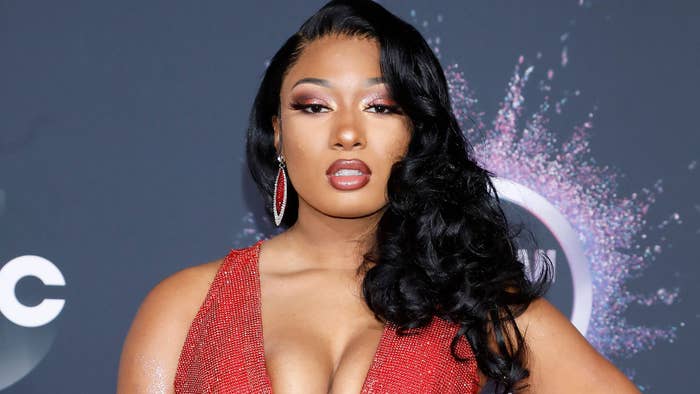 Megan Thee Stallion fired back at a Twitter user who questioned if she was actually shot at by Tory Lanez.
"At this point Megan Thee Stallion is going to have to show us the bullet wound or something," the Twitter user wrote, to which Megan promptly responded, urging people to use critical thinking skills and believe survivors.
"Bitches like this have ACTUAL CUM FOR BRAINS," the Good News rapper wrote. "Dick eating ass bitches. My hospital records are public record the DA has made a statement… yall choosing to be dumb at this point. You better hope a man never assaults you and nobody especially women believe you!"
Before Megan even responded, other people also commented under the tweet with the type of receipts that the user was looking for.
Back in February, the Something for Thee Hotties rapper blasted DJ Akademiks for "spreading false narratives" about the case. In the now-deleted tweet, Akademiks said that Tory Lanez's DNA was not found on the weapon, when no such conclusion was made.
"Y'all got breaking news 15 minutes before court started and nobody has even been called in yet??" Megan wrote on Instagram in response to Akademiks' report. "Y'all tryna win a social media campaign this is MY REAL LIFE! Y'all tryna get retweets SPREADING FALSE NARRATIVES!"
The case is ongoing and another court date set for April. Lanez was charged with one count of assault with a semiautomatic firearm and carrying an unregistered weapon in Oct. of 2020.