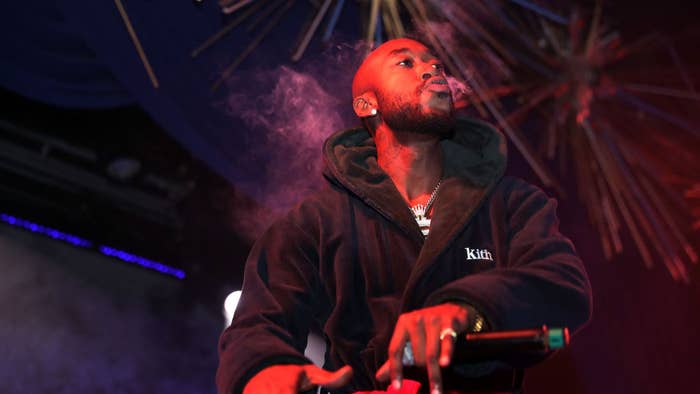 Freddie Gibbs and Alchemist have joined forces yet again, this time to deliver their latest collaborative endeavor Alfredo.
The new project looks to come loaded with fire features from rap heavyweights like Tyler, the Creator, Rick Ross, Benny the Butcher, and Conway the Machine. 
Gibbs took to Twitter Thursday afternoon to announce the news of the upcoming project.
They also dropped a new song called "1985" as well as an accompanying video, which you can watch below. 
This of course isn't the first time these two hip-hop giants have teamed up in the booth, last joining forces on Gibbs and Curren$y's project Fetti the dropped back in 2018. When we talked with Freddie Gibbs and Madlib earlier this month to discuss the work they do together—including their widely successful 2019 album Bandana—Gibbs talked about how no other rapper can do the things he can.
"I don't give a fuck about none of these rapper-ass n*ggas, man," he said. "Motherfuckers on this high and mighty shit. Fuck that shit, man. I know these niggas can't do what I do. Motherfuckers got to do headline shit and they doing everything other than rapping. I'm not going to do that weird shit, man. I've been doing this shit professionally for the last, shit, since I dropped Piñata."
Alchemist is also a seasoned hip-hop veteran, recently teaming up with Conway the Machine to produce their 7-track project LULU back in March. He always thrives whenever he's in the booth with other high-grade lyricists, so when teaming up with a professional rhyme-spitter like Freddie Gibbs, Alfredo looks to follow suit. 
Alfredo is set to arrive on streaming services Thursday night at midnight. Check out the full tracklist here.