Earl Sweatshirt Appears to React to Joe Budden Slamming 'Bullsh*t' New Album
Earl Sweatshirt took to Twitter to seemingly respond to Joe Budden critiquing his latest album 'Sick!' on a recent episode of his self-titled podcast.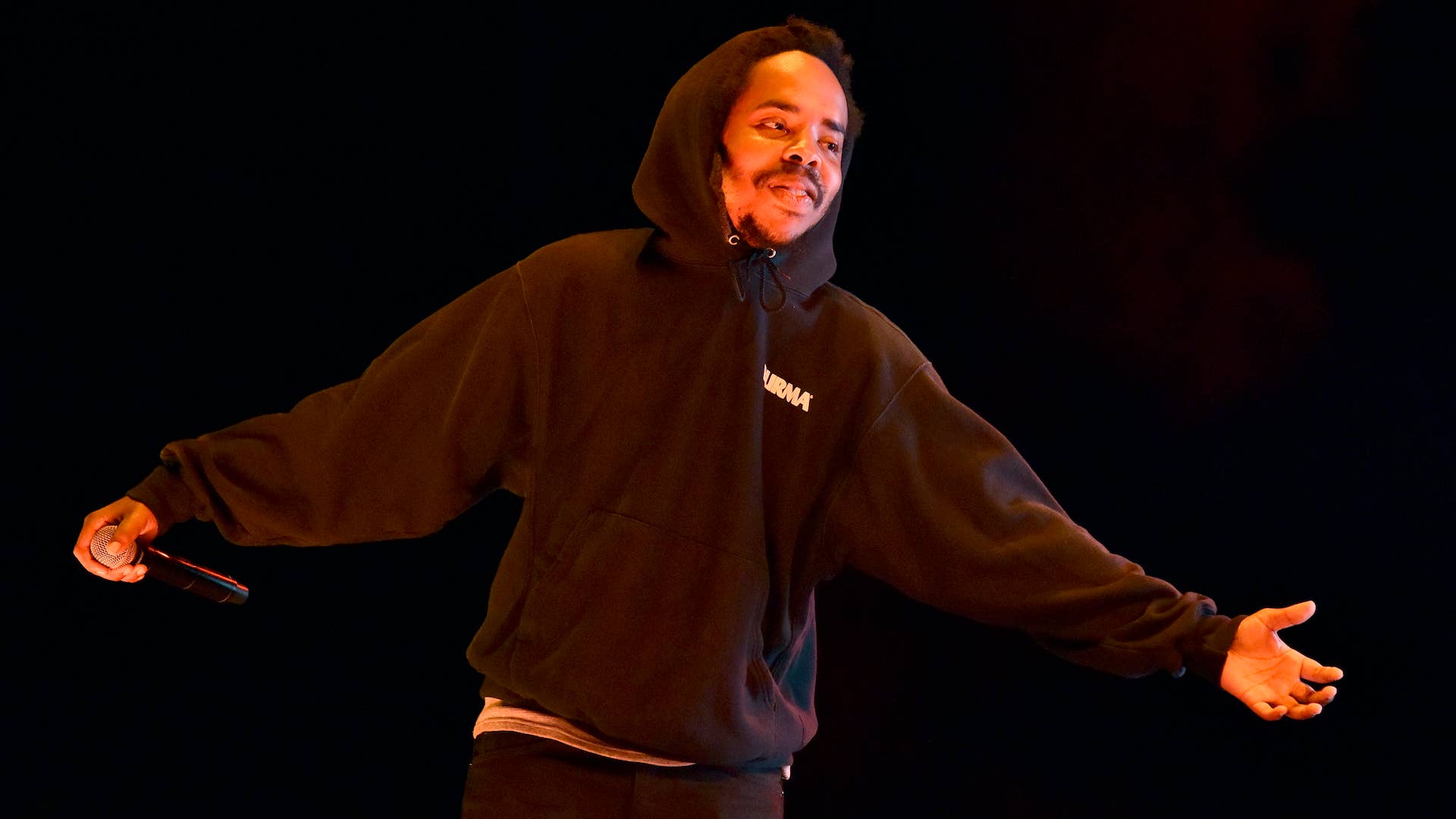 Getty
SAN FRANCISCO, CALIFORNIA - JUNE 27: Earl Sweatshirt performs at Bill Graham Civic Auditorium on June 27, 2019 in San Francisco, California. (Photo by Tim Mosenfelder/Getty Images)
Joe Budden let it be known on his podcast that he was not a fan of Earl Sweatshirt's latest album Sick!, and Earl just wants to know why.
The West Coast rapper took to Twitter to seemingly respond to the Joe Budden Podcast comments about his new release during episode 502, where Joe said Sick! is Earl's take on his Mood Muzik project series.
"its weird that bro didn't like my mood muzik LOL what happened twin?" Sweatshirt tweeted on Wednesday. During the JBP episode in question, Budden asserted that since Earl wasn't on his close friend and peer Tyler, the Creator's last few albums, Joe wouldn't listen to his new music.
"Is [Earl] on Tyler's last album?" Budden said. "Is he on Tyler's album before that album? How about the one before that one? All right, yo. Forget it. But you expect me to listen to it. [His] man won't call him to come to the fucking studio. Yo, when your man stop inviting you to the studio, you're not getting me to listen to what you're doing. Sorry, that's like a rule of thumb for me."
Budden added, "Hell no, I ain't hear that bullshit! And I'll tell you what, I'm never gonna hear 'em! I am never gonna hear that. I don't care. That shit could be Thriller. When would I put that on?" 
Some users in the Twitterverse speculated that the real reason Budden is so against listening to Earl's new music is because Sweatshirt has done hilarious impersonations of the rapper on Odd Future's old Adult Swim show Loiter Squad, and recently on an episode of the Rory and Mal podcast.
These theories have not been confirmed or denied.