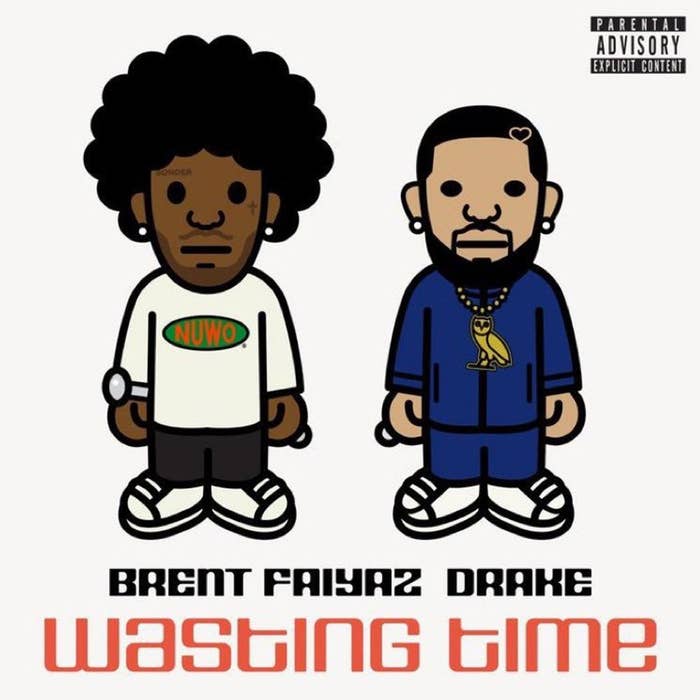 Brent Faiyaz is a master at taking his time. The R&B artist has returned to bless the soundscape with his latest offering, "Wasting Time," featuring the certified lover boy himself, Drake, and produced by The Neptunes. 
A common theme to many of his songs, like his recently released track "Gravity," Brent croons about respecting his lover's space, but still being willing to share his world with her. However, while Brent handles the ballads, Drake comes in and delivers a cool 32 bars where he hashes out his frustrations and distrust towards past lovers. Calling himself the "pessimist gold medalist," Drake's trust issues are illuminated by the way he describes having to "flush the magnums just so they not collecting my specimens." These gripes are only bolstered by elite Neptune production. 
We all know Drake has been really rapping this year, especially considering he has the best rap verse of the year so far with "Lemon Pepper Freestyle." Still, each verse that we've heard from Drizzy thus far has been feeling more introspective than usual, a possible indicator of the direction Certified Lover Boy might be going.
The way Brent Faiyaz bides his time is by working in silence. Fans have rarely heard from him after he dropped his 2020 project, Fuck the World, beyond him sparingly releasing tracks like most recently "Showing U Off" and being featured in pgLang's collaboration with Calvin Klein.
However, that is not to say that Brent Faiyaz hasn't lost any intrigue. His loyal fanbase has remained patient with him as the artist gears up to deliver what will be one of the more anticipated projects, whenever he decides to release it to the world.
While we wait for that day, listen to his latest lyrical offering, "Wasted Time," featuring Drake down below via Spotify or over on other streaming platforms.